Top 10 Best WWE Villains Of All Time
July 27, 2021 By Admin
---
We all know that WWE has fans around the world. People are crazy about the storyline of the game. Villains in the storyline play the most crucial role in making things super exciting and entertaining. Here we will talk about the best WWE villains ever in history.
These wrestlers make every minute super interesting and enjoyable with their brilliant negative role performances. So, without wasting any time, let's dive into the world of World Wrestling Entertainment.
Best WWE Villains In History | 2021 Updates
10. Kurt Angle
9. Randy Orton
8. Randy Savage
7. Bray Wyatt
6. Seth Rollins
5. Vince McMahon
4. Roddy Piper
3. Triple H
2. Ric Flair
1. The Undertaker
Don't Miss
• Greatest WWE Villains | All-Time Infographics
• FAQs Regarding Best WWE Villains
WWE is not about the bulky and gigantic wrestlers and their hottest WWE divas. It is also about the storyline. And without any doubt, villains play a major role in this storyline. So, let's check them out!
10. Kurt Angle - The Most Accomplished WWE Villain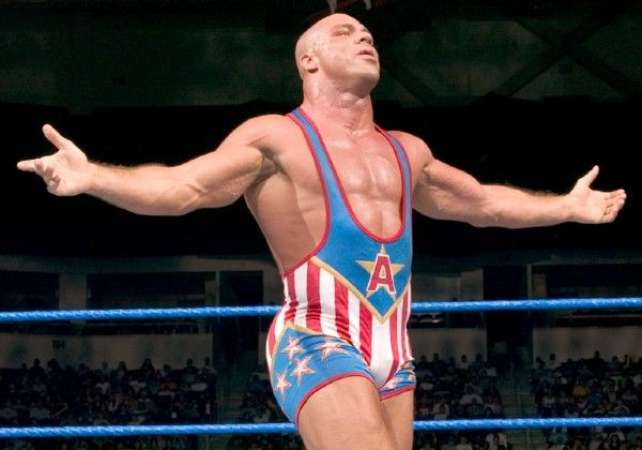 A former amateur wrestler, Kurt Steven Angle is a retired professional wrestler, Olympic gold medalist, actor, and former WWE wrestler. Angle is best known for his days in WWE. The American gold medalist achieved to be one of the best WWE villains of all time.
In addition to being a popular villain, he was also one of the best ring workers of his era. Despite being an attractive lousy guy, his ability was also remarkable. Angle started his WWE career in 1998. He made the fans furious with his tremendous bad guy attitude.
Angle has always turned out to be that damn villain who can make the game breathtaking and thrilling. Besides that, Angle became a four-time WWF/WWE champion. Angle once held the WCW Championship and once the World Heavyweight Championship.
9. Randy Orton - Among the Most Notorious Villains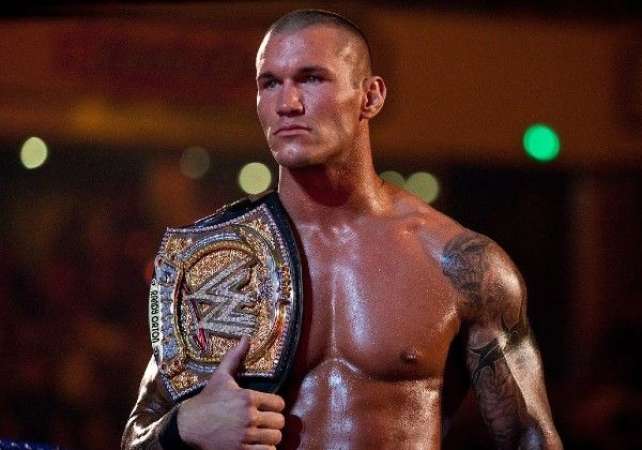 Orton is a wrestler and actor from the United States. Despite being one of the best WWE villains in history, Randy Orton is also considered one of the most popular WWE superstars of all time. Orton is also known by his nickname "The Viper." He had to play different roles in his entire WWE career. But, he always gained the attention being the Bad guy in the story.
In the RAW, Orton created a lot of mess against his different opponents, which always shocked the WWE fans. Orton gained WWE recognition for having the third most world championship victories with 14 behind John Cena and Ric Flair. Besides, he shortly became one of the richest WWE Wrestlers, too.
He held the World Heavyweight Championship four times and the WWE championship ten times. Most of the WWE fans are crazy about his negative role in WWE, and he proved it to have the ability to heat the situation.
8. Randy Savage - One of The First Villains In WWE
Randall Mario Poffo, known as Randy Savage, was a professional wrestler from the United States. Savage was also known by his nickname Macho Man. He is one of the best WWE villains of his time. His presence makes the situation more entertaining.
Macho Man's style and attitude make him a trendsetter for the next superstars. Everyone finds his character exciting and fun. Known for his "Oh yeah!" wry grin and his relationship with Miss Elizabeth, he won over WWE fans for years. He was also praised for adding credibility to his title.
He was posthumously inducted into the WWE Hall of Fame in 2015. Savage was the epitome of a heel in his prime, rivaling one of the greatest WWE wrestlers, Hulk Hogan, the biggest babyface during that era, for one of the best feuds in WWE history.
7. Bray Wyatt - The Most Wicked Wrestler In WWE
Windham Lawrence Rotunda, known as Bray Wyatt, is a professional wrestler from the United States. Wyatt is one of the best WWE villains in the current time. Since his debut in the WWE, Wyatt surprised the WWE fans with his villainous entry, which makes him famous around the fans.
The Fiend's character gained so much popularity because of the shocking and surprising style. Wyatt is currently facing mental health issues and out of the game. But surely he can make a strong comeback after defeating his health issues. He has since won two WWE Championships and a Universal Championship, making him a three-time WWE world champion.
Previously, Bray Wyatt held SmackDown Tag Team Championships (together with Luke Harper and Randy Orton during the Free bird rule era) and Raw Tag Team Championships with Matt Hardy.
6. Seth Rollins - The Current Supervillain of WWE
In his current lineup of Superstars, Seth Rollins is considered one of the best WWE villains in the business. Since hitting the main roster, Rollins has primarily struggled as a heel, and his best work often comes from leading a heel team or stable himself.
The two-time Universal Champion is currently a heel and is regarded as the Monday Night watching because of his villainous decisions. His fans still regard him for one of the most iconic finishing moves in WWE.
He was first established as a top heel while holding the WWE Championship for 221 days. Rollins certainly knows how to forge hatred in wrestling fans, whether through getting into his opponent's head or cheating with the assistance of others.
5. Vince McMahon - The Richest WWE Villain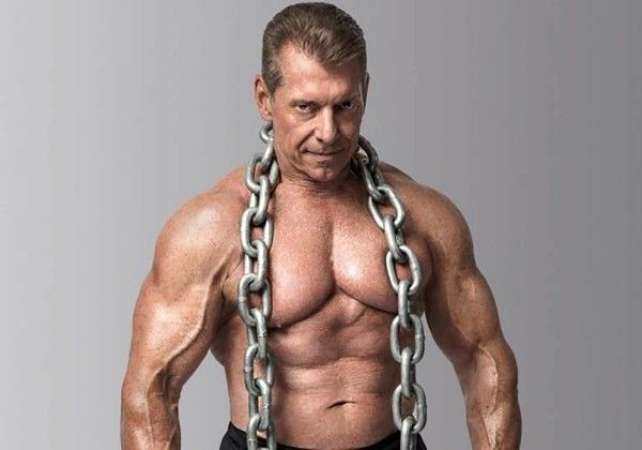 While he may not have wrestled often, McMahon wasn't afraid to mix things up because of his position of authority in wrestling. McMahon's character was a combination of many things that made him a great heel.
It was hard to pinpoint the main attributes of his character that made him so successful and one of the best WWE villains. Even though many people give credit to "Stone Cold" Steve Austin for its explosive growth in the late 1990s, McMahon also played a vital role in it.
WWE would not exist today without McMahon's contribution, and perhaps there wouldn't even have been a WWE period if it weren't for McMahon's leadership during the Attitude Era.
4. Roddy Piper - The Best Wrestling Heel of All-Time
Piper was an unforgivable bully and jerk during his first run with the WWF. As Hulk Hogan's archenemy, he would go to any length for either humiliating Hulk or beating him. His peers, such as Bobby "The Brain" Heenan, The Iron Sheik, Nikolai Volkoff, and Mr. Fuji, were just as arrogant and rude as he was and just as willing to cheat to defeat Hulk.
But fortunately, Piper failed due to his arrogance and anger, proving that cheaters never prosper. The WWE named Piper one of the best WWE villains in wrestling history and inducted him into the Hall of Fame in 2005. He is also known for wearing ridiculous outfits in WWE.
In Hollywood on July 31, 2015, 61-year-old Don Carley died in his sleep. A pulmonary embolism was noted as a contributing factor in the death certificate. The cause of death was attributed to hypertension and cardiopulmonary arrest.
3. Triple H - Best Among The Current WWE villains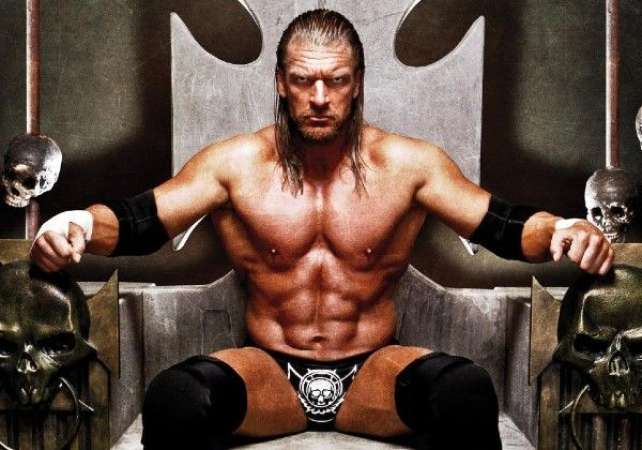 The on-screen CEO of WWE, Hunter Heart Helmsley, is a semi-retired wrestler who began his career as a pro wrestler in 1996. Triple H was named COO in 2011. A key player in the WWE, he currently serves as Executive Vice President of Talent, Live Events, and Creative and is the co-founder and head producer of the company's developmental territory, NXT.
For many years, WWE's Triple H has played the role of secondary antagonist and an anti-hero. He has also been a significant (and even the main) on-screen opposition. And during that time, he also gained fame as one of the best aerial wrestlers in WWE.
In the early Attitude Era, one of the best WWE villains was a secondary antagonist, the main antagonist from late 1999 to late 2000, and his wife, Stephanie McMahon. He was also a primary antagonist of the Raw brand from mid-2002 to 2005.
2. Ric Flair - One of Our Childhood WWE Heroes
Ric Flair was the quintessential heel. His image has become a model for so many 'bad guys' today. Whether you are talking about wrestling's history, rise, or most significant period, it's impossible not to mention him.
Ric Flair tactics were sometimes dirty; his words at times harsh; his antics consistently over the top, and the crowd booed at every turn, which makes him one of the best WWE villains of all time when it comes to a professional wrestler's ability to tell stories in a ring.
The trademarked "Woooo!" is chanted by many fans decades after it was trademarked by Ric Flair. Many fans use "Woooo!" to name their favorite wrestlers. Strutting like a devious feline, dropping an elbow or knee on something is widely understood as a tribute to one of the greatest heels there ever was.
1. The Undertaker - Greatest WWE Villain Ever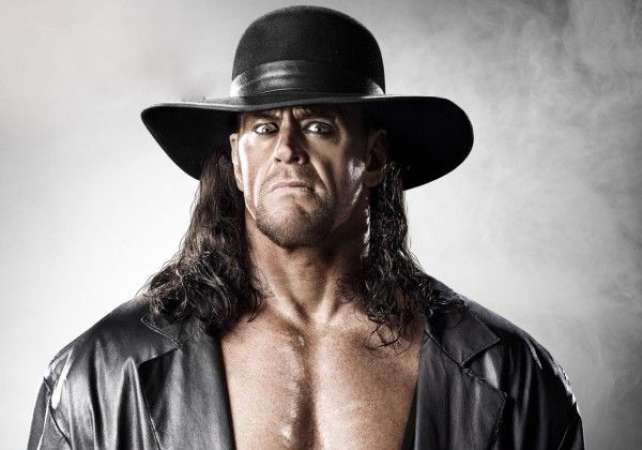 The Undertaker was most famous for his career in WWE from 1990 to 2020. Mark William Calaway was born on November 29, 1947, in Lancaster, Pennsylvania. There is no escaping The Undertaker, a self-proclaimed 'Lord of Darkness,' who is one of the best WWE villains of all time.
Undertaker is one of the most popular wrestlers in WWE history and has an additional dark touch. Throughout his 30-year career, the Deadman has had several different methods. No doubt, The Undertaker's scary look, and style always shocked the fans with his presence. His villainous look makes him one of the most devilish characters in history.
While some might love him as The Deadman, his perennial darkness certainly makes him one of the darkest villains of all time. He left a legacy for upcoming generations that the fans can never forget. Besides his dark character, fans still love him so much even the new generation misses his presence in the ring.
Final Words
We hoped you liked the list of our best WWE villains of all time. We would love to hear from you in the comment box. Feel free to ask anything about this article.
Greatest WWE Villains | All-Time Infographics
FAQ Regarding Best WWE Villains
Q. Who is the biggest villain in WWE?
Mr. McMahon A.K.A Vince McMahon is not only the on-screen superboss of WWE but also the biggest and most powerful villain in WWE. Since his introduction, he portrayed his role as the scariest heel.
Q. What is the bad guy called in wrestling?
In wrestling or similar variant of combat sports, the bad guys or the rulebreakers are called "Heel" in general. WWE is no exception as villains are also referred as heels. But in lucha libre, a bad guy is often referred as "Rudo".
Q. Who is the baddest man in WWE?
Many believes that Vince McMahon is the baddest man in WWE now. But talking about the all-time facts, its a tough call between Undertaker and Brock Lesnar. Both of them are known for their legendary victories against iconic heroes in WWE.
Q. Who is the scariest wrestler of all time?
Historically speaking, some of the scariest wrestlers in WWE are Jake "The Snake" Roberts, Boogieman, Harper and Rowan, Mankind, and Papa Shango. But, Bray Wyatt is the scariest among the currently active wrestlers in WWE.