Top 10 Richest Wrestlers Of All Time | WWE Rich List
August 9, 2021 By Sourav
---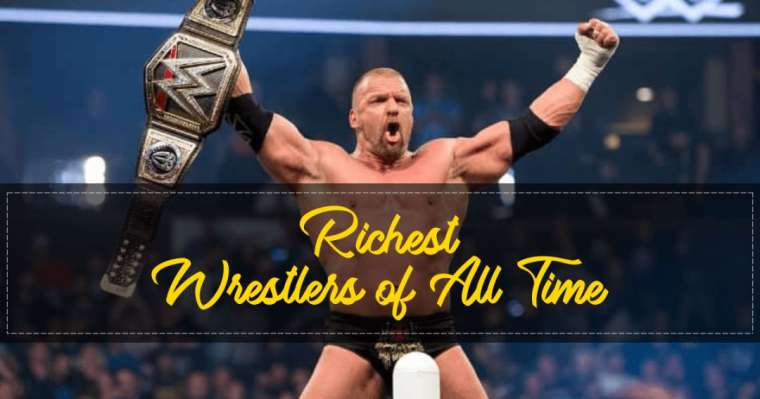 From Virat Kohli to Tiger Woods or Leo Messi, name any big star and they are filthy rich. There are also many richest wrestlers in history who made their names among the high-paid athletes. According to Forbes, Boxer Floyd "TBE" Mayweather heads 2019's list of the highest-paid athletes with an income of 275 million a year. Lionel Messi comes second with 84 million. All major sports stars live an unimaginably wealthy lifestyle as they stay in mansions and spend their vacations in private super luxury yachts.
Richest Wrestlers of All Time | 2021 Updates
Wrestlers are no far away, as they earn huge amounts of profit from their wrestling matches. Many of the best wrestlers around the world increased their earning from their acting careers, as well. Matches, endorsement, merchandise: no matter what their source of income is, what matters most is that they are extremely wealthy. Here is the list of 10 Richest Wrestlers of All Time.
10. Christopher Keith Irvine | Chris Jericho
Christopher Keith Irvine, famously known as Chris Jericho, was born in Manhasset, New York in November 1970, and is a Canadian-American former professional wrestler, actor, author, host, and musician.
He has won 29 championships during his years in WWE and ECW, and is the first WWF Undisputed Champion and also the fourth WWE Grand Slam Champion. He has held the WWF Championship, WCW World Championship, and the World Heavyweight Championship three times.
Jericho holds the record as a nine-time Intercontinental Champion of WWE. He has published two autobiographies and plays in the rock band, Fozzy. The heavy metal band has released six studio albums.
He was also a contestant on Dancing with the Stars in 2011. He has appeared in four movies including MacGruber and is on the list with an $18-million fortune.
9. Paul Randall Wight Jr. | Big Show
Paul Randall Wight Jr. is famously known as the Big Show for his 7-feet and 441-pound gigantic body structure. Big Show is an American professional wrestler and actor who has a net worth of $20 million.
He made his debut in World Championship Wrestling in 1995. This big man won the WWE Intercontinental Championship once, the WWE United States Championship once, and the WWE Hardcore Championship three times.
He was also the winner of WCW's annual World War III 60-man Battle Royal in 1996. Big Show is the 24th Triple Crown and 12th Grand Slam winner in WWE history.
He debuted in films for Reggie's Prayer and Jingle All The Way in 1996 and later, also appeared in several other Hollywood productions.
8. Kurt Angle
Kurt Angle, born in Mount Lebanon, Pennsylvania, is an American wrestler and former WWE champion. At the age of just 6, while in elementary school, he started his wrestling journey.
He won the 1987 Pennsylvania State Wrestling Championship in his senior year of high school, two Division 1 Wrestling Championships during college, and also the 1988 USA International Federation of Associated Wrestling Styles Junior World Freestyle Championship.
After graduating from Clarion University, he won a Bronze Medal at the 1992 World Cup, a Silver Medal at the 1995 World Cup, a Gold medal at the 1995 World Championships, and a Gold again at the 1996 Olympic Games.
He began wrestling for the WWF in 1998 and won numerous titles along with his huge $20 million dollar fortune.
7. Paul Michael Levesque | Triple H
Paul Michael Levesque, famously known as Hunter Hearst Helmsley or Triple H, was born on July 27, 1969, in Nashua, New Hampshire, and is an American professional wrestler and actor.
He began training like a bodybuilder in his early teenage years and won Mr. Teen New Hampshire at the age of 19. He joined Killer Kowalski's wrestling school in 1992 and made his debut in the professional wrestling ring the same year against Flying Tony Roy.
Triple H has held a total of 23 championships, including the WWF/WWE Championship eight times and the World Heavyweight Championship five times.
Triple H is the Executive Vice President of WWE and got married to Stephanie McMahon on October 25, 2003, with whom he has three children. He has a $25 million fortune.
6. Stephanie McMahon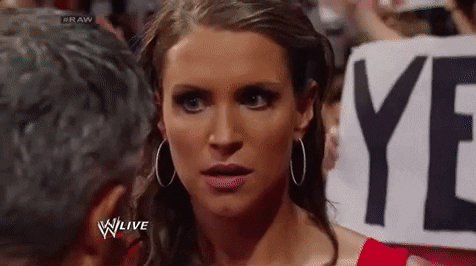 Stephanie McMahon was born on September 24, 1976, in Hartford, Connecticut. McMahon is an American corporate executive and former wrestling valet and WWE Diva.
She is the daughter of the world-famous WWE owner, Vince McMahon. Stephanie started modeling at the age of 13 for merchandise in the World Wrestling Federation catalogs and later, she attended Boston University, earning a degree in Communications in 1998.
She is currently the Chief Brand Officer along with SmackDown's General Manager for the sports entertainment company with a $25 million dollar fortune.
She was also the only 4th-generation diva in the WWE. Stephanie is married to WWE wrestler and executive, Paul "Triple H" Levesque.
5. Scott Hall
Scott Hall, born in St. Mary's County, Maryland, is a retired American professional wrestler. He began wrestling professionally in the mid-80s with Championship Wrestling from Florida.
He is four times WWF Intercontinental Champion, two times WCW United States Heavyweight Champion, WCW World Television Champion, and a nine-time world tag team champion.
In addition, Hall is a two-time world champion, having won the WWC Universal Heavyweight Championship and the USWA Unified World Heavyweight Championship.
He is also the founder member of the New World Order. On April 5, 2014, Hall was inducted into the WWE Hall of Fame with a $30 million fortune that he made.
4. John Cena
John Cena or John Felix Anthony Cena, born on April 23, 1977, in West Newbury, Massachusetts, is an American professional wrestler, bodybuilder, rapper, and actor. Cena made his debut in the world of professional wrestling in 2000 with Ultimate Pro Wrestling.
He held the UPW Heavyweight Championship at UPW. Later, in 2001, he signed a contract with the World Wrestling Federation and proved himself as he won ten World Titles and three times the WWE US Championships.
He is the 7th longest-reigning WWE Champion in history, as well as the winner of two of the Royal Rumble Match in 2008 and 2013.
His rap album, "You Can't See Me", was released in 2005 and reached #15 on the Billboard charts. He has also appeared in films like 12 Rounds, Legendary, and The Marines. He is on the list with a $35 million fortune.
3. Steve Austin | Stone Cold
Steve Austin or Steven James Anderson, famously known as the Stone Cold, born on December 18, 1964, in San Antonio, Texas is an American actor, producer, and retired professional wrestler.
Steve Austin is a six-time world champion and also won three Royal Rumbles, among numerous other titles in WWE. Ric Flair, John Cena, and CM Punk, along with McMahon, have each named Austin as the biggest star in WWE history.
In 2003, he was featured as the Co-General Manager and "Sheriff" of Raw. And in 2011, Steve Austin returned to WWE to host the reboot of the reality series Tough Enough.
He began acting in the late 90s on television with roles on "Nash Bridges" and "Celebrity Deathmatch". With his versatile career, Steve has a total net worth of $45 million in his bank.
2. Dwayne Johnson | The Rock
Dwayne Johnson, famously known as The Rock, is an American actor and former professional wrestler. Dwayne played college football at the University of Miami's national championship team.
And later, he also played in the Canadian Football League for the Calgary Stampeders. After his career in football, Dwayne decided to follow in the footsteps of his father and grandfather who were both professional wrestlers, and debuted as Rocky Maivia in WWF.
Dwayne made his fame as a wrestler in World Wrestling Entertainment from 1996 to 2004. He was a nine-time world heavyweight champion for the WWE, he is regarded as one of the greatest wrestlers in WWE history.
The Rock began his acting career in 2001 and switched his focus to films on a full-time basis, after retiring from the ring, which helped him to build his $125 million fortune. In 2000, Dwayne also wrote his autobiography named, The Rock Says.
1. Vince McMahon
Vince McMahon, born in Riverhurst, North Carolina on August 24, 1945, is an American professional wrestling promoter, commentator, film producer, and wrestler. He is a two-time world champion, having won the WWF Championship in 1999 and ECW World Championship in 2007.
He was also the winner of the 1999 Royal Rumble. Vince is mostly known as the Chairman, CEO, and majority shareholder of World Wrestling Entertainment.
Vince McMahon holds around 39.9 million shares of WWE's Class A common stock which is 57% of the total stock of the entire WWE industry.
As of 2021, WWE is trading at a price of $55 per share, which means, Vince's stock alone is worth $2 billion. He has a total net worth of $750 million in his bank. He also owns and lives in the Greenwich mansion which is reportedly worth $40 million.
Final Words
Hulk Hogan and Undertaker are also notable for their undisputed career statistics and fame. They also have huge fortunes they have built during their wrestling career. As far as wrestling is concerned, WrestleMania XXVIII was aired on 1st April 2012 and was the highest-grossing event in the company's history with nearly $70 million in pay-per-view revenues.
Richest Wrestlers Of All Time | WWE Infographics