Top Riders' Effects on Horse Racing
April 26, 2023 By khansa
---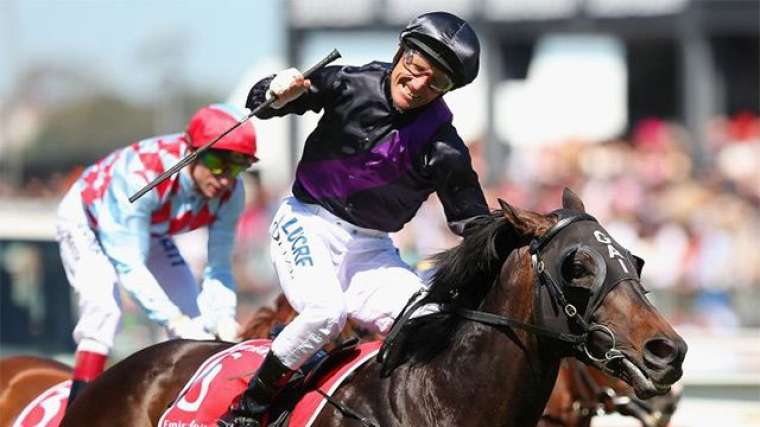 Top Riders' Effects on Horse Racing
One of the oldest and most well-known sports in the world, horse racing has a long and illustrious history. We've seen our fair share of iconic horses and jockeys over the years as the sport's popularity has developed and grown, and while the horse is frequently viewed as the star of the show, the role of the jockey is frequently overlooked.
According to a phenomenon we like to refer to as the "Jockey Effect," a top jockey in a close race could potentially make the difference between victory and failure. The term "Jockey Effect" refers to jockeys' often-overlooked but crucial role and how these sportsmen can affect the outcome of any race.
One of the finest methods to illustrate the importance of the jockey's position on the track is to highlight their talents. In light of this, let's start our conversation by looking at the careers of some of the best jockeys in the world and highlighting the qualities that helped them win circuit championships.
#1. William "Willie" Shoemaker
Many people consider William "Willie" Shoemaker to be one of the best jockeys to ever ride. He was frequently referred to as "The Shoe," won more than 8,800 races during his career, and for almost 30 years, Wille held the record for the most victories by a professional rider.
Throughout his whole career, Shoemaker exhibited winning form. Anyone who was fortunate enough to observe him in action could attest to his special understanding of the horses he rode; his capacity to successfully communicate with them enabled him to make snap judgements when it counted.
#2. George Edward Arcaro
Over the course of his career, Eddie Arcaro won an astounding 17 Triple Crown contests, including five Kentucky Derbys, six Preakness Stakes, and six Belmont Stakes. The Triple Crown champion, who hails from Ohio performances were instrumental in many Kentucky Derby Betting enthusiasts winning fortunes in horse racing, was admitted into the National Museum of Racing Hall of Fame, just like all the other jockeys shown here.
Arcaro's biggest asset was his superior ability to read opponents and races. He was an extraordinary horseman with a unique ability to predict a horse's moves. In any competition, he had a clear advantage over other riders thanks to his perfect rein control.
#3. Patrick Day
A tribute to Patrick Day's outstanding brilliance is his lasting influence in horse racing. He still retains lifetime riding records at several of Kentucky's most illustrious racetracks. His illustrious career produced 8,803 victories.
There is no denying that Pat Day was a competitive force to be reckoned with. Day could push himself and his horses to the utmost limit and was renowned for his physical prowess and compassionate demeanor. His bond with his horses undoubtedly made a difference, and it was admirable to see how committed he was to win every race.
#4. Michael Smith
Mike Smith has won more than 5,500 races throughout the course of his career, solidifying his place among the all-time greats. However, his career is still young, and he still has time to set more records.
Smith has a long record of noteworthy accomplishments. His successes are indicative of the high standards he holds himself to. He amassed an incredible 26 Breeders' Cup victories, setting a record that might never be surpassed. Additionally, he captured the Preakness Stakes three times, the Belmont Stakes four times, and the Kentucky Derby twice.
Analyzing How the Best Jockeys Achieved Success
The jockeys we've highlighted were all successful in horse racing on a regular basis. More importantly, they were successful in winning a variety of races on different horses, demonstrating the significance of the jockey's job beyond what many commentators would have you believe.
The major duty of a jockey during a race is to direct and control the horse, making sure they maintain position and execute tactical maneuvers as needed. To perform at their best, they must also be aware of a horse's disposition. They must maneuver through constrained locations, make snap judgments, and quickly adjust to shifting circumstances.
Success as a jockey depends on a number of critical elements, from physical strength to mental toughness, just like it does for all professional athletes. In addition to having good hand-eye coordination and rapid reactions, jockeys must be light and agile to control their horses effectively.
Another crucial element is the capacity to analyze a race and make tactical choices. As a jockey, you must make quick, stressful judgments that call for a thorough knowledge of the horse, the track, and the other riders in the race.
A skilled jockey could mean the difference between winning and losing in high-profile races when the winning margin is frequently narrow. Although difficult, the position requires a combination of physical prowess, riding expertise, and strategic thinking to succeed.
It is important to recognize the influence jockeys have on horse racing. The greatest jockeys have influenced countless riders and fans throughout the years, helping to develop the sport into what it is today. Their accomplishments and success have solidified their place in horse racing history, and their legacy continues to motivate modern racing fans.