5 Things To Look For In A Sports Betting App
July 5, 2022 By Admin
---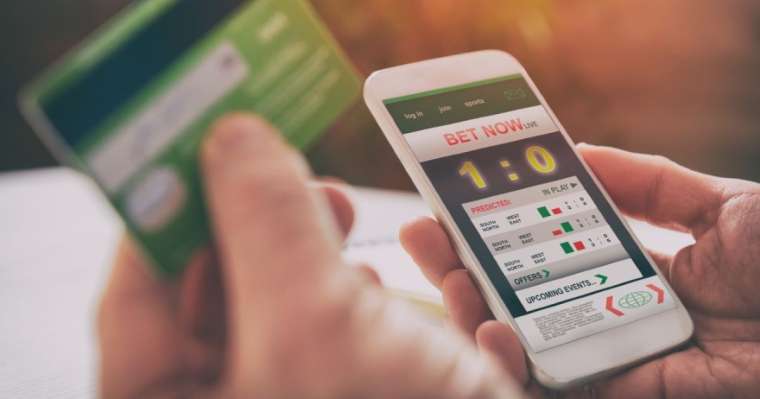 Sports betting apps are everywhere these days. But how do you know which one is right for you? There are a lot of factors that go into choosing the right app, and it can be hard to know what to look for when you're just getting started.
Sports betting is a great way to enjoy your favorite sports, but not everybody knows how to do it. If you want to bet on sports, you must find the right sports betting app for your needs. If you don't have the right app, it can be challenging to track your bets and determine when they're due.
5 Crucial Things To Look For In A Sports Betting App
Below are things to look for in sports betting apps:
1. Internet Security
While most people know the importance of internet security, it's important to remember that sports betting apps aren't exempt from attacks. Hackers have targeted sportsbooks in the past, and these will continue to be on their radar as long as these hold valuable information such as credit card numbers and other sensitive personal data.
To protect yourself against potential threats, look for a betting app with solid security features. A secure connection is an obvious first step. Ensure that your connection is encrypted when you log into your account so that no one can intercept sensitive information sent between your device and the server.
Likewise, look for a provider with a good reputation regarding their commitment to data protection. You should also ensure that any payment methods used by the bookie are secure and trustworthy.
2. Customer Support Options
One of the most important aspects of any sports betting app is customer support. It's inconvenient to contact a company or service for help each time you want to use its product or service. But it's a necessary evil that can be avoided with an effective customer support team. If a sports betting app doesn't offer 24/7 live chat support, phone support, and email support, how are customers supposed to get their questions answered?
Fortunately for you as a consumer, you'll find that most good sports betting apps offer all these options. They'll also have a help section on their website where customers can check whether or not they're having issues using the application. Some providers will even provide tutorials on how best to use their platform to avoid problems.
3. Easy Navigation
The best sports betting apps are easy to navigate. Whether you're looking for a specific game or browsing the odds, you shouldn't have to spend more than a few seconds searching for what you want. The interface should be intuitive and straightforward, so you don't waste time figuring out how to use it.
If an app's interface is confusing or hard to use, it could mean that the app isn't well-made. It could also mean it's not as user-friendly as its designers think. In either case, this can lead to frustration when using the app and may even cause you to give up on using it altogether.
4. Deposit Bonus Offerings
Deposit bonuses are a great way to get started with a new app. Some websites offer a welcome bonus that's added to your balance the first time you deposit. Others will give you free money in exchange for signing up.
The best sports betting apps offer deposit bonus offerings at various intervals. That means not only should there be different amounts for each type of game (such as horses vs. greyhounds) but also different kinds of games (like basketball vs. soccer).
Furthermore, the duration of such competitions matters too. Soma sportsbooks might offer more great deals over longer periods, like six months. Others might only do one-time promotions like offering free bets on a specific event or match-up during game time.
5. Legality
Before making significant bets with a sports betting app, you'll need to ensure it operates legally. This means checking for licenses and regulation papers from a reputable gambling commission. You should also take some time to check reviews of the site to know what users have to say in terms of the site's legitimacy, among others.
If you want to succeed at sports betting, you need to ensure that the site is authorized to accept bets and is trustworthy enough to pay winnings out.
Conclusion
With many sports betting apps, it can be hard to find the best one. There are many things to look for in sports betting apps. You want to ensure the app is secure and anonymous but also easy to use and reliable. Make sure it has a wide selection of sports and features for betting and that it can handle all the volume of bets you plan on placing. Finally, ensure that you're dealing with a legal sports betting app.