Moussa Sissoko Biography, Career, Age, Net Worth, Salary, Awards, Family, Personal Life, and Many More
February 22, 2021 By Sourav
---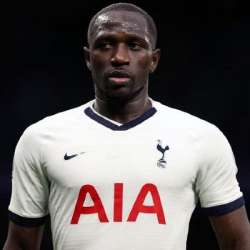 | | |
| --- | --- |
| Real Name | Moussa Sissoko |
| Nick Name | Sissoko |
| Profession | Football Midfielder |
| Nationality | French |
| Height | 6 Feet 1 Inches (1.87 Meters) |
| Weight | 200lbs (90 Kgs) |
| Birth Date | 16-08-1989 |
| Age | 31 |
| Gender | Male |
| Birth Place | Le Blanc-Mesnil, France |
| Zodiac Sign | Leo |
| Religion | Christian |
French football star Moussa Sissoko currently plays as a midfielder for the Premier League club Tottenham Hotspur besides making regular appearances for the France national football team. He can operate as a box-to-box midfielder, or holding midfielder, or attacking midfielder, or even as a right-winger. He started his football career with the youth side of his native club Espérance Aulnay. After getting training from several clubs, he finally joined his first professional club Toulouse in 2002.
Moussa Sissoko Biography
He made his professional debut in the 2007-08 season with Toulouse. The same season, he also appeared in the UEFA Champions League for the first time. He then came to England and till now has played for Newcastle United and Tottenham. Besides his club career, he has appeared for the French youth teams from 2005 to 2011. Sissoko made his senior international debut for his nation in August 2009. And since then, he proved himself as one of the flagship players of Les Blues.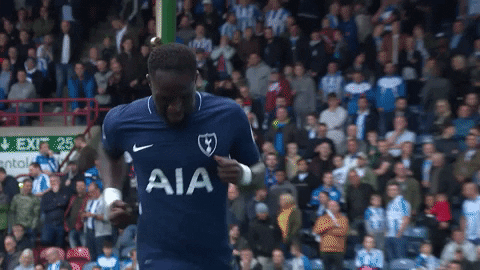 Moussa Sissoko Early career
Sissoko started his football journey with the youth academy of Aulnay-sous-Bois based club, Espérance Aulnay. He joined the academy in 1995, at the tender age of just six. After four seasons of practicing there, he joined the Academy of Saint-Ouen-based football club, AS Red Star 93, in 1999. After spending two seasons, he again came back to Espérance Aulnay. He went through hardcore training and finally got his chance to join his first professional club Toulouse in 2003, at the age of just fourteen.
Moussa Sissoko Toulouse Career
Sissoko joined his first professional football club, the Haute-Garonne department based Toulouse FC, in July 2003. He joined the U-14 team of the club and has spent three years of rigorous training at the youth academy. He signed his first professional contract, a three-year deal, with Toulouse in the 2006-07 season. Shortly after, he has earned his promotion to the first team and has received the 'Number 22' shirt. Sissoko then made his first-team debut against Valenciennes on 4th August 2007, as a substitute.
He made his first start for Toulouse in a Ligue 1 match against Lyon on 11th August 2007. Shortly after, he made his UEFA Champions League debut in the third qualifying round first leg match against Liverpool on 15th August 2007. He then scored his first professional goal against Auxerre on 1st September 2007. Sissoko scored his first Coupe de France goal against Paris Saint-Germain on 6th January 2008. He then scored his first UEFA Europa League goal against Le Mans on 7th February 2009. Shortly after, he scored his first European competitive goal in a UEFA Europa League 'group stage' game against Belgian club Brugge on 1st October 2009.
Moussa Sissoko Newcastle United Career
Sissoko signed a six-and-a-half-year contract with Premier League club Newcastle United on 21st January 2013, for an undisclosed fee. He has received the prestigious 'Number 7' shirt upon his arrival at the club. He then made his debut in a Premier League match against Aston Villa on 29th January 2013. Shortly after, he scored his first goal for the club against Chelsea at St James' Park on 2nd February 2013. He then scored his first Premier League brace for Newcastle against Hull City on 5th March 2014.
Sissoko has received the captain's armband at Newcastle in the 2014-15 season, following the injury of Fabricio Coloccini. He then captained the squad for the first time in a Premier League match against Queens Park Rangers on 22nd November 2015. Surprisingly, he scored in his debut match as the captain of the team. But sadly, even after his excellent performance, Newcastle faced relegation from the Premier League in the 2015-16 season.
Moussa Sissoko Tottenham Hotspur Career
Sissoko signed a five-year contract with one of the Premier League winners, Tottenham Hotspur, on 31st August 2016. The Spurs have reportedly paid nearly €35 million as his transfer fee to get him on their squad. He then made his debut for the club in a Premier League match against Stoke City on 10th September 2016. Tragically, he faced a three-match ban for elbowed Harry Arter in a match against Bournemouth on 22nd October 2016. Shortly after, he scored his first goal for Spurs against Huddersfield Town on 30th September 2017.
Moussa Sissoko International Career
Sissoko made his international debut for the French U-16 team in a friendly match against Turkey on 4th January 2005. He then made his U-17 debut in the 2006 UEFA European Under-17 Football Championship opening match against England on 2nd November 2005. Three years later, he made his U-19 debut in the 2008 UEFA U-19 Championship qualification match against Luxembourg on 28th October 2007. He finally made his U-21 debut in a friendly match against Bosnia and Herzegovina on 9th September 2008.
Sissoko has earned his first senior international call-up on 3rd August 2009. He has earned that call-up to participate in the FIFA World Cup qualification match against the Faroe Islands. Shortly after, he made his senior international debut against the Faroe Islands on 10th October 2009. He has earned his first FIFA World Cup call-up under the legendary football manager Didier Deschamps on 13th May 2014. Sissoko made his World Cup debut in the group stage match against Honduras on 15th June 2014. Recently on 17th May 2018, he has earned his place in the 23-men standby French squad for the 2018 FIFA World Cup.
Moussa Sissoko Personal Life
Born in Seine-Saint-Denis, France, Moussa Sissoko is of Malian descent through both of his parent's sides. His father is engaged in construction work while his mother is a housewife. Moussa grew up in the Le Blanc-Mesnil neighborhood along with his three younger sisters. He is currently dating his French girlfriend Marylou Sidibe. Besides, Moussa has a son named Kai.
Moussa Sissoko Net Worth
The current net worth of Moussa Sissoko is estimated to be around €8 million as of the ongoing football season of 2020-21. His market value now stands at €18 million as of 2021. However, he has reached his highest market value of €20 million in October 2016. He currently gets nearly €89,000 weekly wage from the Premier League club Tottenham Hotspur. Besides his footballing income, he also made his huge wealth through several of his personal endorsement deals. He is currently associated with Adidas and wears their X 18.1 soccer cleats.