3 Players Who Are Better Than Messi and Ronaldo Today
February 2, 2022 By Admin
---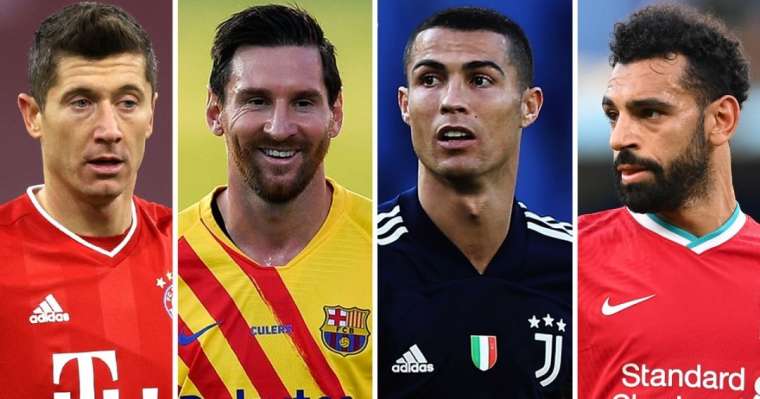 It's almost difficult to remember a time when the conversation about the world's best football players didn't revolve around two individuals: Lionel Messi of Argentina and Cristiano Ronaldo of Portugal.
Comfortably head and shoulders above teammates and opponents, the pair enjoy vociferous support from their fans and have provided countless moments of incredible skill across the years. It's a close-run and fiercely fought thing between the two fanbases about which is the superior athlete from a football perspective.
Top 3 Players Who Are Better Than Messi and Ronaldo
But despite having claimed 12 of the last 13 Ballon d'Or awards, with the Croatian playmaker Luka Modric the only person to have upset the party in that time, there's no denying that the pair are now in the twilight of their careers.
It seems highly unlikely that either will be named as the best player in the world next year and there is plenty of disagreement with the choice of Messi for this year's award. In fact, there's even a case to be made that several players already outshine Messi and Ronaldo in terms of current ability. Here are our picks for that prestigious descriptor.
Robert Lewandowski
Starting with the most logical choice, Lewandowski was narrowly (and, in the opinions of many people, unfairly) eclipsed by Messi for the 2021 Ballon d'Or.
Lewandowski tore up the record books last year, scoring 41 goals in the 2020/21 season and 43 goals in the calendar year. Both those tallies were enough to beat the previous records held by German legend Gerd Muller, which had been in place for half a century.
Lewandowski's prolific form made him a red-hot favorite for football's highest individual accolade across Colorado sports betting sites, only for Messi to pip him at the post. Unsurprisingly, many people did not agree with the decision.
Mohammed Salah
Meanwhile, Egyptian forward Salah has lit up the English Premier League ever since his 2017 transfer to Liverpool. Salah immediately hit the ground running, scoring on his debut and never looking back.
He ultimately netted 43 times for Liverpool in all competitions in his first season, becoming the club's second-highest single scorer behind Ian Rush and claiming the Premiership's Golden Boot with 32 goals, the highest tally in the league's history.
He has scored over 20 goals in every season since – including the current one, which still has almost half its games to go – marking him out as one of the finest players on the planet right now.
Kevin de Bruyne
Despite Salah's incredible exploits, Liverpool has been overshadowed by their rivals Manchester City in three of the last four seasons. While the entire squad has played their part in City's enduring success – and coach Pep Guardiola must also take some credit for his masterful tactics – there is one player who has done more to ensure City's domination than any other.
The Belgian playmaker de Bruyne can do almost everything: pass, dribble, score. You name it, De Bruyne has done it – and despite some niggling injury issues over the last couple of seasons, he remains a more influential player than either Messi or Ronaldo today.
Conclusion
No one can deny the talent that Messi and Ronaldo both hold and their status as the best players of the last 20 years – but with their star no on the wane, other players can lay claim to surpassing their skills today.