Mamadou Sakho Biography, Age, Career, Net Worth, Salary, Awards, Family, Personal Life, and Many More
February 20, 2021 By Sourav
---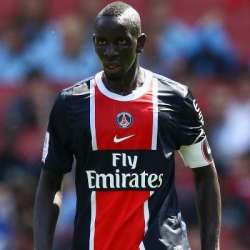 | | |
| --- | --- |
| Real Name | Mamadou Sakho |
| Nick Name | Killer |
| Profession | Football Defender |
| Nationality | French |
| Height | 6 Feet 2 Inches (1.87 Meters) |
| Weight | 182lbs (83 Kgs) |
| Birth Date | 13-02-1990 |
| Age | 31 |
| Gender | Male |
| Birth Place | Paris, France |
| Zodiac Sign | Aquarius |
| Religion | Christian |
French footballer Mamadou Sakho currently plays as a center back for the Premier League side Crystal Palace besides making regular appearances for the French national football team. He started his football career with Paris FC and then moved to the academy system of Paris Saint-Germain in 2002. Sakho made his Ligue 1 debut with PSG in 2007 and became a regular starter since then. He has made more than 200 official appearances for the club during his time from 2007 to 2013.
Mamadou Sakho Biography
With PSG, he has achieved all four domestic trophies and established himself as one of the best defenders France has ever produced. He then moved to Liverpool in 2013 and has appeared in 56 competitive matches for the club till 2017. Sakho then joined Crystal Palace on loan in 2017 before finally joining the club on a permanent deal that same year. Besides the club, he also marked his prominence in the international circuit. After representing the French squads from U-16 to U-21 level, he made his senior international debut in 2010.
Mamadou Sakho Early Career
Sakho started his footballing journey with the youth academy system of his native club Paris FC in 1996, at the tender age of just six. After six seasons of training, he moved to the academy of one of the richest football clubs, Paris Saint-Germain in 2002. He went through a rigorous training session at the club for five seasons till 2007. Sakho then caught the attention of the PSG's team officials due to his impeccable defensive skills. Besides PSG, he also played for the Île-de-France region team and helped them to win the Nationale in the 2004-05 season.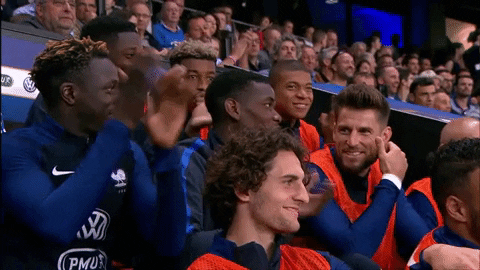 Mamadou Sakho Paris Saint-Germain Career
Sakho made his first-team debut in the UEFA Cup 'Round of 32' match against AEK Athens on 14th February 2007. He then signed his first professional three-year contract with PSG on 14th June 2007. He has received the 'Number 3' shirt after the official announcement and permanently promoted to the senior side ahead of the 2007-08 season. Sakho then made his first start in the Coupe de la Ligue match against Lorient on 26th September 2007. He made his Ligue 1 debut against Valenciennes on 20th October 2007. Interestingly, he captained the PSG team on that match and became the youngest player ever to captain a team in the French Ligue1.
He made his Coupe de la Ligue debut in the final match against Lens on 29th March 2008. Sakho then signed a three-year contract extension with PSG on 30th January 2009. Shortly after, he scored his first professional goal in a league game against Saint-Étienne on 14th February 2009. He again signed another two-year extension with the club on 8th March 2011. Sakho then got his first straight red card in a Ligue 1 match against Lille on 29th April 2012.
Mamadou Sakho Liverpool Career
Sakho joined one of the English Premier League winners, Liverpool, on 2nd September 2013. The club has reportedly paid around €20 million transfer fees to get him on their side. He then made his debut for the Reds against Swansea City at the Liberty Stadium on 16th September 2013. Sakho scored his first goal for the club against West Ham United on 7th December 2013. He has then achieved his first 'Man of the Match' award in the Europa League game against Bordeaux on 17th September 2015.
Sakho scored his first European competitive goal in the Europa League quarter-final match against Borussia Dortmund on 8th April 2016. He was then tested positive for a fat-burner on 28th April 2016. UEFA banned him for 30 days for violating the anti-doping rule on that occasion. Following a problem with Liverpool manager Jürgen Klopp, Sakho received demotion from the club's first squad and has played only with the reserve side in the Professional Development League during the 2016-17 season.
Mamadou Sakho Crystal Palace Career
Sakho joined fellow Premier League side Crystal Palace on a season-long loan on 31st January 2017. He made his debut in a league game against Middlesbrough on 25th February 2017. After a marvelous performance for Crystal Palace, he received the club's player of the month award on 31st March 2017. He then signed a four-year permanent contract with the club on 31st August 2017. The club has reportedly paid a €28 million transfer fee along with €2.5 million add-ons.
Mamadou Sakho International Career
Sakho made his international debut for the French U-16 team in a friendly against Germany on 21st March 2006. He then made his U-17 debut in the international youth tournament against Cyprus on 26th August 2006. Sakho made his U-18 debut in a friendly match against Portugal on 18th December 2007. He then played 4 matches for the U-19 team in the 2007-08 season. Sakho finally made his U-21 debut in a friendly match against Slovakia on 19th August 2008.
He has earned his first senior international call-up under one of the most successful managers, Laurent Blanc, to play a friendly match against Norway on 11th August 2010, but remained as an unused substitute. He then made his debut against England at Wembley Stadium on 17th November 2010. Sakho scored his first international goal in the 2014 World Cup qualifying play-off against Ukraine on 19th November 2013. Shortly after, he has made his World Cup debut against Honduras on 15th June 2014.
Mamadou Sakho Personal Life
Born in Paris, France, Sakho is of Senegalese descent through both of his parent's sides. His father, Souleymane Sakho, moved to mainland France with his family before the birth of Mamadou. He grew up in the northern neighborhood of Goutte d'Or along with his six siblings. Mamadou Sakho is a practicing Muslim and is regarded as one of the greatest Muslim athletes of all time. He is currently married to Majda Sakho. The couple now has two daughters and a son together, Aida, Sienna, and Tidiane.
Mamadou Sakho Net Worth
The current net worth of Mamadou Sakho is estimated to be around €9 million as of 2019. His market value now stands at €15 million as of the ongoing football season of 2019-20. However, he has reached his highest market value of €19 million in September 2013. He now gets nearly €112,000 weekly wage from his current Premier League side Crystal Palace. Besides his footballing income, he also made his wealth through several of his personal sponsorship deals.
Mamadou Sakho Individual Awards
With PSG, Sakho has won the Coupe de la Ligue in the 2007-08 season and Coupe de France in the 2009-10 season. He then won both the Ligue 1 and Trophée des Champions in 2013. Besides his team performances, he also has several accolades under his name. Some of the most notable individual awards that he received are as follows:
UNFP Ligue 1 Team of the Year: 2010–11
UNFP Ligue 1 Young Player of the Year: 2010–11