Top 10 Best Portuguese Footballers Of All Time
August 28, 2021 By Admin
---
When we talk about football, we can't forget to mention Portugal because the popularity of football is tremendous among the nation. That's the reason that this country has produced many greatest football players of all time.
Here, we mentioned the list of best Portuguese Footballers of all time because these players proved themselves to be one of the best across the globe with their achievements and astonishing performance in their remarkable careers. These players gained so much love and respect not only among Portuguese people all around the world because of their strenuous efforts.
Best Portuguese Footballers | All-Time Ranking
Undoubtedly, Portugal has already produced some of the greatest footballers of all time. And now, here goes our detailed ranking of the best Portuguese stars.
10. Diogo Jota
Diogo José Teixeira da Silva, known as Diogo Jota, is an emerging forward footballer from Portugal. He is currently playing for Liverpool in Premium League; also, Diogo is a national player of the Portugal Football team. Diogo is one of those best Portuguese footballers who surprised the football fans in a short time with their mind-blowing aggressive gameplay.
Diogo started his international career at under -19 levels in 2014. And he is the part of the national team since 2019. Jota played two years for Wolver Hampton Wanderers in English Premium League, and it's been his overall outstanding performance with Wanderers that increases his fame. Having an excellent reputation, Diogo singed with Liverpool in 2020, and now he is valuing at €84 million by CIES.
Besides that, Diogo also won the EFL Championship in 2018 and UEFA Nations League championship for Portugal in 2019. He was bestowed with Player of the Month in 2020 by Liverpool F.C. and PFA Fans. Also, when he scored Liverpool's opening goal against Fc Midtjylland in the UEFA Champions League, it was his club's 10,000th goal in all competitions.
9. José Fonte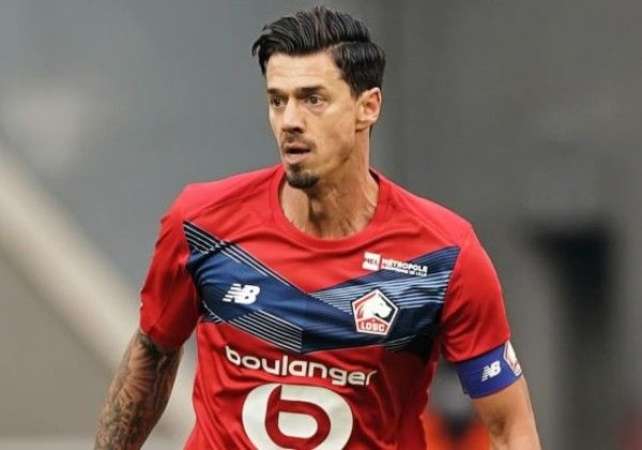 José Miguel da Rocha Fonte, known as Jose Fonte, is a center-back footballer from Portugal. Fonte is currently playing for Lille Olympique Sporting Club and the Portuguese National Football Team. His achievements and notable performances throughout his career made him be one of the best Portuguese footballers in history. The guy is a well-known footballer because of his outstanding skills and gameplay.
Fonte started his international career as a Portugal under-21 player in 2006, and he began playing for the national team in 2014. In both England and Portugal, Fonte played in the top three divisions. Playing for Southampton, he won the Football League Trophy in 2010, Football League One runner-up in 2011, and he was also the runner-up for Football League Championship in 2012.
Fonte was a two-time winner of the Southampton Player of the Season award. As a national player, Fonte won the UEFA European Championship in 2016 and also the UEFA Nations League in 2019. He also stood in third place at FIFA Confederations Cup in 2017. Furthermore, Fonte also won the PFA Team of the Year: 2010–11 League One honor.
8. Rafa Silva
Rafael Alexandre Fernandes Ferreira da Silva, known as Rafa Silva, is one of the best attacking midfielders currently playing for Sport Lisboa e Benfica and the National Portugal Team. With his attacking play and willingness to get involved in a game that turns into a battle, Rafael has impressed most soccer fans by tackling ability and willingness to take the ball off players twice his size, making him one of the best Portuguese Footballers.
In 2013, Silva made his debut in international football as a Portugal under-20 team player. Silva is the part of the national team since 2014. Playing for Braga, he won the Taça de Portugal title in 2016. He was also the runner-up of the Supertaça Cândido de Oliveira in 2017. As a Benfica player, Silva won the Primeira Liga two times and one time Taça de Portugal in 2017.
Silva was also the two-time winner of Supertaça Cândido de Oliveira in 2017 and 2019, playing for Benfica. Besides that, he won the UEFA European Championship in 2016 and UEFA Nations League in 2019, playing for Portugal National Team.
7. Luis Boa Morte
Luís Boa Morte Pereira, known as Luís Boa Morte, is a former football player and a coach from Portugal. Boa Morte became the best in new Arsenal forwards, particularly Nicolas Anelka and Marc Overmars. He played a supporting role before becoming a confirmed starter in 1998.
Being tough on the wing, with good pace and creativity, this gem made for to be one of the best Portuguese Footballers. Morte made his debut in the national team without playing for junior teams in 2001 against France. He delivers remarkable performances for Fulham.
Morte won the Premier League and FA Charity Shield in 1998 and 1999, playing for one of the richest football clubs, Arsenal. As a Fulham player, Morte won the Football League First Division and UEFA Intertoto Cup in 2001 and 2002. He was also bestowed with the Fulham Player of the Year in 2005 because of his impressive performance.
6. Paulo Ferreira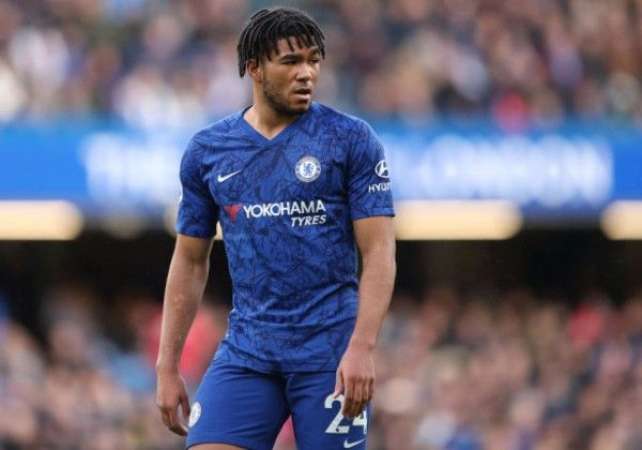 Paulo Renato Rebocho Ferreira, known as Paulo Ferreira, is a former full-back footballer from Portugal who played for Chelsea and the national team. Since 2002, Ferreira has earned 62 caps for Portugal as a member of their national team, which made him one of the best Portuguese footballers.
Ferreira is a well-known player because of his rare talent and capabilities. Paulo made his debut in 2000, playing for the under-21 Portugal team. He was part of Portugal's national team between 2002 and 2010. In fact, Paulo achieved many honors in his entire club career.
Also, he was the runner-up for the UEFA European Championship as a national player in 2004. He was also bestowed with the UEFA Team of the Year and ESM Team of the Year award because of Paulo's incredible performance.
5. Bernardo Silva
Known as Bernardo Silva, Bernardo Mota Veiga de Carvalho was born in Lisbon, Portugal, in the year 1994. He now plays for Manchester City and Portugal's national team as an attacking midfielder. Silva is one of those best Portuguese Footballers known for their attacking gameplay and tremendous skills.
Benfica developed Silva throughout his youth career, and he made his senior team debut later on in his career. During the friendly match between Portugal and Cape Verde in May, Bernardo made his international debut and scored a goal on his debut.
Having spent the 2014-2015 season on loan at Monaco, Bernardo made his move permanent the following summer. At the beginning of the 2017 season, he signed for Manchester City. Bernardo achieved many individual awards, honors, and championships because of his excellent performance.
4. Eusébio
Eusébio da Silva Ferreira, nicknamed "The Black Panther," was one of the greatest football forwards from Portugal. In 1965, Eusébio won his first European Cup with Benfica having spent most of his career at Benfica. Also, he won eleven Portuguese championships with Benfica; he also scored the most goals in the club's history with 638 goals in 614 matches.
In 1966, he made an impression on many people while leading Portugal in the FIFA World Cup. Eusébio scored two goals against Brazil, knocking out the former World Champion in the tournament's group stage. During the quarterfinals of the tournament, Portugal faced off against North Korea. With only 25 minutes gone, the Korean scored a 3-0 lead, but a remarkable comeback followed.
Eusébio scored four goals, and Portugal won the game eventually with 5-3. Eusebio was bestowed with sixteen special awards and thirteen individual awards and honors. Because of his remarkable career, he claimed his place as one of the best Portuguese Footballers of all time.
3. Ricardo Carvalho
Ricardo Alberto Silveira de Carvalho, known as Ricardo Carvalho, is a retired professional footballer from Portugal as one of the best football defenders for the national team. He last played for the Shanghai SIPG in the Chinese Super League. Carvalho is known for his super capabilities in his playing career.
In fact, Ricardo always gave tough competition to his opponents with his mind-blowing skills and gameplay. On 11th October 2003, Carvalho started his international football career and was a team member who won UEFA Euro 2016. The former Portugal international played in two FIFA World Cups and three UEFA European Championships. While the Portuguese team advanced to the Euro 2004 final before losing to Greece, he was regularly in the lineup.
Portugal came forth from the six matches he played in the 2006 World Cup after making it to the semi-finals. Besides that, Carvalho achieved many individual and club honors and awards in his entire career.
2. Bruno Fernandes
Bruno Miguel Borges Fernandes, known as Bruno Fernandes, was born on 8 September 1994. As a Portuguese professional footballer, he currently plays for English Premier League team Manchester United and the Portuguese national team. Bruno's remarkable performances and skills made him grab the second position in the list of best Portuguese Footballers of all time.
The guy is famous among football fans because of his fantastic gameplay. Bruno made his international debut as a U19 Portugal player and started playing for the national team in 2017. Also, Bruno has been part of five different teams till now.
He won the Taça de Portugal in 2019 and Taça da Liga two times in 2018 and 2019. Bruno won the championship at UEFA Nations League as a national player. Besides that, Bruno was bestowed with sixteen various awards and honors as an individual.
1. Cristiano Ronaldo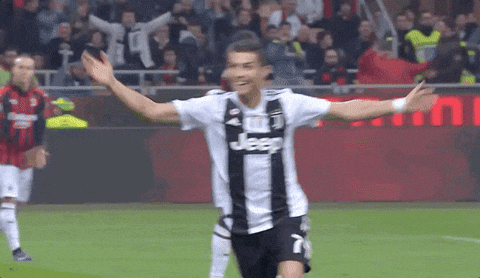 Cristiano Ronaldo is a forward footballer from Portugal. Ronaldo is currently playing for the English Premier League club Manchester United, and he is also the captain of the Portugal National Football Team. No doubt, Ronaldo is a living legend and the best Portuguese Footballer of all time because of his remarkable achievements and performances. In fact, he is also one of the highest recipients of the prestigious Ballon d'Or award.
He made his international debut as an under-15 Portugal player in 2001. Cristiano Ronaldo is a part of the national team since 2003. Ronaldo played for five different club teams till now.
Because of his tremendous playing career, he has been bestowed with over 300 awards and honors now. At the age of 36, Ronaldo still considered being one of the best and aggressive players. His gameplay, unique tricks, and strategies always give his competitors a tough time.
Greatest Portuguese Footballers - All-Time Infographics
Final Words
We hope you like the list of our best Portuguese players of all time. We would love to have your precious feedback in the comment box.