10 Athletes Who Dominated Their Sports Like A Boss
July 1, 2021 By Sourav
---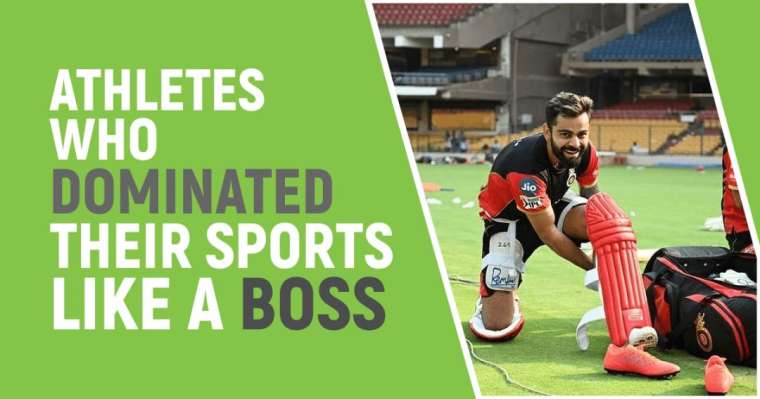 This article explores some of the most talented individuals who dominated the sports they played or are still playing.
Athletes Who Dominated Their Sports Like a Boss
10. Michael Schumacher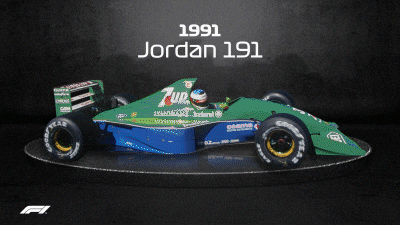 Widely regarded as the greatest formula one racing driver, the game that considered to be one of the highest paying and popular sports in the world, Schumacher has won the Formula One World Champion seven-breathtaking-time. When he was young his parents took him to the karting track where he joined and became the youngest member of the karting club.
And when he found out that in Germany one had to be 14 years old to obtain a kart license he flew straight to Luxembourg and obtained the license at the age of 12.
Schumacher holds a number of records including most championships, most races won in a single season, race victories, pole positions, and fastest laps.
Besides his kicking career, Michael Schumacher had also invested his efforts as an ambassador for UNESCO and a spokesman for driver safety. An unfortunates skiing accident in December 2013 has currently left him paralyzed and wheelchair-bound.
9. Lin Dan
This greatest badminton player belongs to China. Nicknamed 'Super Dan' started playing badminton at the age of 5 against his parents' wishes who wanted him to learn piano. Surely they don't mind their son's defiantness now.
Anyway back to Dan's amazing achievements – he is a five-time world champion, five-time world champion, and two-time Olympic champion.
Dan has won all nine major titles in the badminton world -- Olympic Games, World Championships, World Cup, Thomas Cup, Sudirman Cup, Super Series Masters Finals, Asian Games, All England Open, and Asian Championships – therefore completing the "Super Grand Slam." No wonder today there are plenty of people who regard him as the greatest singles player of all time.
Interesting fact: Lin Dan had received a master's degree from Huaqiao University becoming the first active Chinese badminton player to have been honored thus.
8. Jahangir Khan
I've already mentioned this God of squash before but none-the-less this list would be incomplete without mentioning Jahangir Khan. Born in Pakistan, ever since the day Khan had started playing squash in 1979 at the age of 15, he has excelled.
He went on to become the youngest winner of the World Armature Individual Championship and later becoming the youngest World Open Champion.
Believe it or not but between 1981 and 1986 he won 555 consecutive matches which were hailed as the 'longest winning streak' in the history of professional sports.
It earned him a place in the Guinness World Record. He definitely deserves his place among the 10 Athletes Who Dominated Their Sports.
7. Dhyan Chand
The great Indian Field Hockey player, Dhyan Chand is often recognized as definitely one of the 10 Athletes Who Dominated Their Sports. to have ever lived.
He played in Indian hockey history's brightest era and had reputedly scored more than 400 goals in his glorious international career.
Cricket world's legend Don Bradman after watching Chand in action had remarked: "He scores goals like runs in cricket". He had earned three Olympic gold medals in 1928, 1932, and 1936 and once had served as the captain of the national team. Chand passes away in 1979.
Interesting facts: This master player's magical control over the ball wasn't just extraordinary goal-scoring feats but also earned him the nickname – 'The Wizard'. And ridiculously enough in the Netherlands, the authorities broke his hockey stick to check if there was a magnet inside.
6. Lebron James
The small forward of the NBA franchise Los Angeles Lakers, LeBron James, definitely deserves his mention among the athletes who dominated their sports like a boss.
After joining the Cleveland Cavaliers as the first overall draft pick in 2003, LeBron established several amazing records. He became the NBA champion thrice and marked his place as the NBA Finals MVP three times.
LeBron won the NBA MVP award four times and secured his place in the NBA All-Star team 14 times, from 2005 to 2018 contentiously.
Moreover, he became the MVP of the NBA All-Star game three times till now. LeBron achieved his place in the All-NBA first team twelve times and also secured his place in the second team twice. This basketball star became the NBA scoring champion in 2008. Sports Illustrated named him the 'Sportsperson of the Year' twice, in 2012 and 2016.
5. Roger Federer
One of the greatest tennis players of all time, Roger Federer, deserves his place among the athletes who dominated their sports like a boss. He has 20 Grand Slams under his belt, the most among the male tennis players in history.
Federer held the 'World No.1' spot for a record 310 weeks that includes a 237-week consecutive streak. This legendary player won the Wimbledon eight times, the Australian Open six times, the US Open five times, and also achieved the French Open title once as of 2020.
Besides the Grand Slams, Federer also achieved the Hopman cup thrice and won the Davis Cup once till now. He also secured the gold in the Doubles segment of the 2008 Beijing Olympics.
Federer then won the Olympic silver in the Singles event in London in 2012. He has a singles record of 1183–261 with a record-setting winning ratio of 81.93%.
4. Muhammad Ali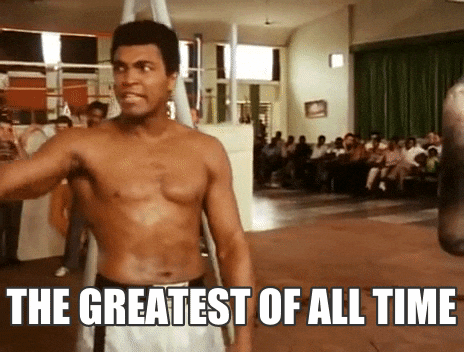 No one doubts about the inclusion of one of the greatest boxers of all time, Muhammad Ali, in the list of the athletes who dominated their sports like a boss.
Often came into the limelight due to controversial statements and activities during his heydays, Ali has an unmatched record of 56 wins in 61 boxing matches he participated in. Moreover, 37 of those wins came from a straight knockout. Muhammad Ali also won the Olympic gold in the light heavyweight category at the 1960 Rome Olympics.
He is the only lineal champion in the history of boxing who secured that feat three times. He defeated 21 world-class boxers en route to securing his world heavyweight title.
Ring Magazine named Muhammad Ali as the 'Fighter of the Year' a record six times. Besides, Sports Illustrated also named him as the greatest athlete of the 20th century. The boxing legend died at the age of 74 on 3rd June 2016.
3. Tiger Woods
The undisputed king of the golfing world, Tiger Woods, deserves his inclusion among the athletes who dominated their sports like a boss. One of the most successful golfers of all-time also secured his place among the most popular athletes of the modern era.
Tiger Woods also marked his place as the highest-paid athlete for several years during the last decade. He has 107 professional wins under his name as of 2020. This Stanford University Alma matter has 80 PGA tour wins and 40 European tour wins till now.
Tiger Woods Won the Japan Golf Tour twice and secured the Asian Tour once. He won the Masters Tournament four times, the US Open thrice, and the Open Championship three times.
Besides, he also secured the PGA Championship four times and became the PGA Player of the Year a record eleven times as of now.
2. Virat Kohli
One of the greatest batsmen of all time, Indian skipper Virat Kohli, deserves his place among the athletes who dominated their sports like a boss. Kohli currently occupies the top place in the batsmen ranking in both ODI and Test format since October 2017.
He is also the fastest cricketer ever to score 10,000 ODI runs which he took just 205 innings to set the milestone. Besides, he is also the fastest batsman ever to score 2000 runs in international T20s. Virat Kohli is the only batsman to have an average of more than 50 in all three formats of cricket.
Kohli secured all three of the Sir Garfield Sobers Trophy, ICC Test Player of the Year, and ICC ODI Player of the Year award in 2018. Besides, he also named as the Wisden Leading Cricketer in the World thrice.
He received the Padma Shri in 2017 and the Rajiv Gandhi Khel Ratna by the Indian government in 2018. Virat Kohli currently also holds the top place among the highest-paid cricketers of 2021.
1. Michael Jordan
The greatest NBA player of all time, Michael Jordan, holds the top place among the athletes who dominated their sports like a boss. He spent 15 seasons in NBA playing for the Chicago Bulls and Washington Wizards.
He currently owns and holds the Chairman post of the NBA franchise Charlotte Hornets. Jordan became the NBA champion six times and received the NBA Finals MVP award a record six times. Besides, he also won the NBA MVP five times and NBA All-Star Game MVP thrice during his career.
This legendary star achieved his place in the NBA All-Star team a record fourteen times and became a part of the All-NBA First Team ten times. After becoming the NBA Rookie of the Year in 1985, Jordan became the NBA Defensive Player of the Year in 1988. Moreover, he has achieved the NBA scoring champion award a record ten times.
Honorable Mentions:
Sebastien Loeb
Sébastien Loeb, now retired, was once hailed as the 'Champion of Champions' in the professional rally and racing driving. This French ass-kicking athlete has won the world championship a record nine times in a row. Added to this he holds several other WRC records, including most wins, most points, and most podium finishes.
He had started his career as a gymnast becoming a four-time Alsatian champion. But in 1995 later having found out that he was fascinated by the speed he turned his attention to racing. And thank God he did because by 2001 he'd impressively won the Junior World Rally Championship.
Loeb is a three-time Race of Champions winner. He was named the French Sportsman of the Year twice (in 2007 and 2009) and was also entitled as the Knight of the Legion of Honour (Légion d'honneur) in 2009. He retired from World Rallying in 2012.
Haile Gebrselassie
Gebrselassie is an Ethiopian long-distance track and road running sensation. When he was a little boy Gebrselassie had to run 10 kilometers to school which not only resulted in honing his talent but he developed a peculiar running posture where his left arm became a bit crooked as if holding invincible school books.
He is definitely one of the 10 Athletes Who Dominated Their Sports. Having broken 61 Ethiopian national records, Gebrselassie is widely considered the greatest distance runners in the history of the game.
He gained prominence at the 1992 Junior World Championships in Seoul after winning both the 5000-meter and 10,000-metre races. His record at the Berlin Marathon of having completed the run in 2:03:59 still stands.
Gebrselassie has won Olympic gold medals twice, Berlin Marathon four consecutive times, and also three straight wins at the Dubai Marathon. Need we say anymore?
Kelly Slater
In our little lives, only a few of us are lucky enough to surpass our childhood heroes. Robert Kelly Slater (a Floridian professional surfer) is one of those lucky dudes.
In 2007 when he became the all-time leader in career event wins by winning the Boost Mobile Pro event, Slater transcended the three-time world champion and his hero Tom Curren.
Known for his competitive prowess and style. Kelly Slater is 11-times ASP World Tour Champion, 5 of which he'd won in a row between 1994–98.
Aleksandr Karelin
Nicknamed the 'Russian Bear' Karelin, now retired was a Greco-Roman wrestler for the Soviet Union and Russia. He's been crowned with a bunch of other names too -"Alexander the Great", "Russian King Kong" and "The Experiment" which he absolutely deserves thanks to a record 887 win with only two losses in his entire career.
Karelin was born extraordinarily big, weighing 6.8 kg (15 lb). He began training as a wrestler in 1981 and went undefeated from 1982 to 1987 then after suffering a pair of losses resumed his winning streak for the second time from 1987 to 2000.
Karelin is known for his inhuman strength, lightning quickness combined with his dominance of the sport. This Hulk of a man knew well how to utilize his power to his advantage.
Karelin was known for something called the 'Karelin lift' where he would hoist his opponents up into the air and slam him down violently. That throw alone would get him 5 points. He'd won gold medals thrice at 1988, 1992, and 1996 Olympic Games and a silver medal in 2000.
Margaret Court
The International Tennis Hall of Fame states, "For sheer strength of performance and accomplishment there has never been a tennis player to match (her)". Margaret Smith Court is now a retired world No. 1 professional tennis player who amassed more major titles than any other player in the history of professional tennis.
Court entered the tennis world with a bang winning seven consecutive singles titles at the Australian Championships starting at the age of 17 in 1960.
During the open era in 1970s Court became the first woman and the second woman in history to win the singles Grand Slam all in the same year. Court won a record 24 of those titles, and also 19 women's doubles and 21 mixed doubles titles making a record 64 major titles overall.
Believe it or not, she is the only player in tennis history to complete multiple slams in all three disciplines: singles, women's doubles, and mixed doubles.
Esther Vergeer
Vergeer (now retired) is a Dutch wheelchair tennis player who dominated Wheelchair Tennis for 14 damn years – starting from 1999 right to her retirement in 2013. She had one heck of a childhood when she often suffered from strokes, migraines, basically a lot of pains.
Shuttling between home and hospital, they soon discovered that Vergeer had vascular myelopathy around her spinal cord which led to a 9 hours operation. By the end of the operation, Vergeer had lost her ability to walk. Following this sad incident Vergeer while rehabilitating began playing basketball, volleyball, and tennis in her wheelchair.
Definitely one of the 10 Athletes Who Dominated Their Sports. For 668 weeks Esther Vergeer had held the world's number one position. In singles matches, she's got a jaw-dropping straight 470 wins. Besides, she has lost only 25 matches and won 700 more in her moderately long career.
Now finally speaking of titles, combining both singles and doubles, Vergeer has managed to win 7 Paralympics, 22 year-end championships, and 42 Gram Slams. I know Roger Federer is probably jealous too.
Most Dominating Athletes - 2021 Infographics