Top 10 Greatest Golfers of All Time
December 11, 2020 By Sourav
---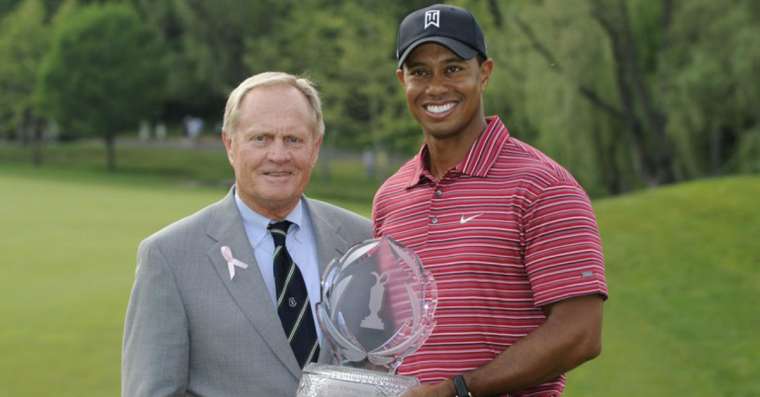 Like Cricket, golf is another gentleman's game. Historically its origin dates back to the Roman age but in the modern time, its first recorded mention was made in 1457 during the reign of King James II of Scotland. Today golf's popularity has peaked as never before. A perfect time to make a list of the greatest golfers of all time.
Top 10 Greatest Golfers of All Time | 2020 Ranking
10. Byron Nelson
Born in Texas, America, Byron Nelson's professional career spans 11 years (from 1935 to 1946). Winning championships 52 times, he became a legend, and to commemorate his significance, the Byron Nelson Championship is played every year in Dallas. In his lifetime, he won five major championships and both the Masters and the PGA Championship two times each. He definitely deserves his place in the greatest golfers of all time.
Owing to his gentlemanly reputation he was nicknamed 'Lord Bryon' after the famous British poet. He became a member of the World Golf Hall of Fame in 1974 and had been the recipient of several awards including the recognition of most distinguished sportsmen by the United States Golf Association. He was certainly one of the most respected golfers of his time and died in 2006.
9. Tom Watson
This golfer from Kansas City practically dominated the golfing world in the '70s and '80s. Talented like Nelson, he had won as many as eight majors championships, including 5 Open Championships. And why not; after all Watson was mentored by Byron Nelson since 1974. Within a year of going under 'Lord Byron's' wings, Watson won his first career major.
Defying old age, at 60, Watson participated in the 2009 Open Championship though lost at the end in a four-hole playoff. During his heydays, his friendly professional rivalry with fellow golfer Jack Nicklaus served to increase the popularity of golf. He is one of the most talented and greatest golfers of all time.
8. Bobby Jones
Jones was the most successful amateur golfer ever and one of the greatest golfers of all time. He came out victorious in all four major golf tournaments of his era, therefore, winning the career Grand Slam. Within a span of 7 years, he won four US Opens and three Open Championships. Jones won the 1930 British Amateur. He also won the US Amateur champion as much as five times. His terribly successful career did not stretch much for he suddenly retired from competitive golf at the age of 28.
He is the founder of the famous Augusta National Golf Club golf course. He also co-founded the Master's tournament and even came out of retirement to compete in it until 1948 when he had to stop owing to serious health issues.
7. Sam Snead
With the most career PGA victories (about 82), Sam Snead nicknamed Slammin' Sammy has had a pretty impressive career. He had served in World War II and one year later, He never won the U.S. Open, though he was runner-up four times. He is three times winner of the Masters and three times winner of the PGA Championship.
One of the greatest golfers of all time, Snead, made a mark in history by winning the Royal Poinciana Plaza Invitational [a Ladies Professional Golf Association (LPGA) tour event] against 15 other golfers' thereby becoming the only man to have won a women's tournament.
6. Gary Player
legendary athlete Gary Player is credited as the most successful non-American golfer (he is South African). Besides, he also deserves his place among the greatest golfers of all time. At 29, he managed to achieve the career Grand Slam that has been, in history, bestowed upon only a few, namely Ben Hogan, Gene Sarazen, Jack Nicklaus, and Tiger Woods. He is lovingly called Black Knight because of the fact that he usually wears black on the course. At the end of his glorious career Player had nine major victories, six Champions Tour major championship, and three Open Championships.
Player has written several books on golf and had designed more than 325 golf courses and owns a horse breeding farm - the Gary Player Stud Farm, which is internationally acclaimed for producing top-notch racehorses.
5. Ben Hogan
In the year 1953 Hogan won five of the six tournaments he participated in, including three major championships, making it a notable year in the PGA history, which later came to be known as the 'Hogan Slam'. That feat also helped him to earn his place among the greatest golfers of all time.
Often regarded as having the perfect golf swing in history, Ben Hogan was a very hard-working player who was known to work on his swing mechanics and technique relentlessly. The swing he mastered credited him as the greatest striker of a golf ball in the history of the game. He retired with nine major championships to his name.
4. Arnold Palmer
Legendary golfer Arnold Palmer has an unchallengeable fan following, who calls him 'The King'. His image of a working-class guy who made huge in sports served to change the perception of golf being an elite class game usually played to pass the time. Like his fellow golfer Jack Nicklaus, he has helped in popularizing and commercializing golf.
He had won seven majors championships which include four Masters Titles. Though he never won a single PGA Championship he was awarded the PGA Tour Lifetime Achievement Award in 1998 and the World Golf Hall of Fame in 1974.
3. Walter Hagen
A native New Yorker and one of the greatest golfers of all time, Walter Hagen won 11 major championships over the course of his career and was hailed as a national hero by becoming the first American ever to win a British Open Championship. He didn't stop there and went on to win three more Open titles.
Hagen came from a working-class family and started out as a caddy before making it big as a pro-golfer. At the time, pro-golfers were looked down upon and Hagen was refused entry to the clubhouse at the Open Championship of 1920. Hagen ultimately helped the golf world overcome this class division.
2. Tiger Woods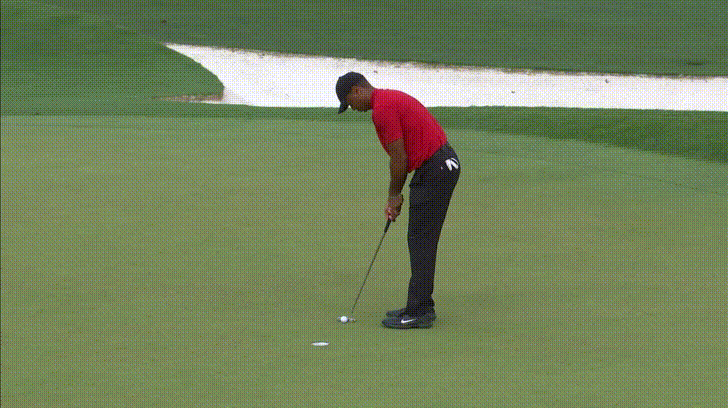 It may sound unbelievable for a sport like golf (which is hardly popular in Asia) to bring in a lot of money but that perspective may change if you look at Tiger Woods who for several years has been one of the highest-paid athletes in the world. Having broken a number of golf records, Woods held the no 1 position longer than any other golfer. He has been honored as 'PGA Player of the Year' for a record eleven times and was also awarded the Byron Nelson Award for lowest adjusted scoring that averages a record eight times.
Woods has won 15 major golf championships (second highest after Jack Nicklaus) and 81 PGA Tour events (also second-highest behind Sam Snead). He has more career major wins and career PGA Tour wins than any other active golfer. Woods was the youngest player to achieve the career Grand Slam which he has had a record of winning three times. He is the single golfer who had won both The Silver Medal and The Gold Medal at The Open Championship. Besides, he is also one of the most controversial athletes of all time.
1. Jack Nicklaus
Nicknamed The Golden Bear, Jack Nicklaus is the greatest golfer of all-time. Period. With a record of 73 victories in his entire career, including 18 major championships and six Masters in a career-spanning over 23 years he is the most accomplished golfer ever. He has completed the career grand slam four times. Incredible!
Off-the-course Nicklaus is known for his charitable work and authoring several books based on golf. For his amazing achievements, he deserves the top spot in the list of greatest golfers of all time.