Here We are Going To Compile a List of Greatest Batsmen of All Time. Cricket is An outdoor game played on a large grass field with the ball, bats, and two wickets, between teams of eleven players. after the introduction of Cricket has created a huge influence on people of all ages, particularly in South Asia.
Top 10 All Time Greatest Batsmen
Cricket is one of Most Played Sport in The World. Batting is more popular in cricket than bowling and so is batsman than a bowler. But still, there are few batsmen in the world who are recognized in cricket history due to their Great Performances. We are Going to Make The List of Top 10 All Time Best Batsmen. It will be pertinent to mention here that Gentleman's game mostly witnessed the dominance of batsmen, here we have got some of the best out of them.
Don Bradman
If we Describe the greatest batsman then, he does not need an explanation to remain in the 2nd spot of Greatest Batsmen of All Time. when he was in form, no one could stop him. It was like an honor for a bowler to take the wicket of Don Bradman. his batting average of 99.94 tells the whole story of his Greatness. He scored 29 Test centuries from 80 innings. his Amazing Average in test career remains One of the Seven Wonders in Cricket History. no need to mention that he is the all-time greatest batsmen in the history of the game.
Sachin Tendulkar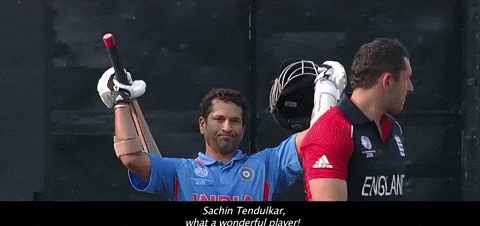 With No Surprise, Sachin Has Topped the List of Greatest Batsmen. although Wisden has listed Sachin as the second best batsmen in Test cricket after Don Bradman, and the second best batsmen in ODIs after Viv Richards. But, in Modern Cricket Sachin Tendulkar is No. 1, both Formats, Tests, and ODIs. Records of ODI's and Test Batting is totally dominated by Sachin Tendulkar. Records Like Most Centuries and Most Runs in both ODIs and Test Matches. Sachin has also the world record of Most Man of the Match Awards in ODI's Cricket History. he has scored 15,921 runs in test cricket and 18426 runs in ODI's. truly a legend who deserved to be at #2 in Greatest Batsmen List.
Viv Richards
Happy Holi to all my dear folks who are celebrating. Have fun! #HappyHoli pic.twitter.com/3zxzr2EyWE

— Sir Vivian Richards (@ivivianrichards) March 21, 2019
He is almost unequivocally regarded as the greatest ODI's batsman of all time, as also the most destructive and feared ever, man who gave "swagger" new meaning in cricket. and as one of the very greatest to have ever played the game. Viv Richards was voted one of the five Cricketers of the Century in 2000, by a 100-member panel of experts, along with Sir Donald Bradman, Sir Garfield Sobers, Sir Jack Hobbs, and Shane Warne. Some Experts Regarded him Best Ever Batsmen Against Fast Bowlers. he is the 3rd Greatest Batsmen in our list.
Garfield Sobers
Another batsman for the Caribbean in the List of the greatest batsman. Sobers is the One of the greatest all-rounder in cricket history, also the one the best batsman in cricket world ever seen. Garfield Sobers had very elegant shots and a great pair of hands. He has Achieved the batting average of 57.78 in test cricket with the highest score of 365* runs. He Has Scored 26 centuries in 93 test matches he played. A true legend and a great batsman.
Jacques Kallis
Jacques Kallis is one of the greatest batsmen in the world. He is not only a good batsman but, is an excellent all-rounder as well. he is the only cricketer in the history of the game to hold more than 11,000 runs and 250 wickets in both one day and Test match cricket. With Average of 45 in ODIs and 57 in Tests, he is the fifth Greatest Batsmen in Our List. Kallis is Now Retired From Cricket. he scored 13,289 runs in test cricket and 11,574 in ODI's cricket.
Ricky Ponting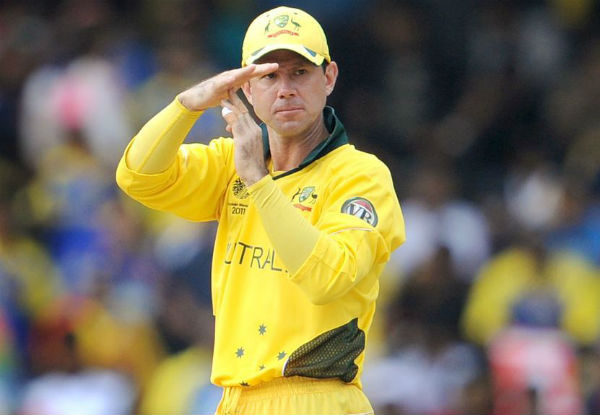 One of the most successful Australian captains and one of the All-Time Successful Captain in Cricket History, Ricky Ponting is in the 6th spot among the Greatest Batsmen of all time. One of the highest run-makers in his era. he scored 41 tests and 30 ODIs Tons in His Career. He Found His Place at No. 6 in List of Top 10 Greatest Batsmen of All Time.
Brian Lara
Who does not know Brian Lara in cricket, the 3rd West Indian in this list. Brian Lara was always known for his long inning in test cricket. He has a record for highest individual runs in test cricket 400* runs and in first-class cricket 501* runs. He topped the Test batting rankings on several occasions and holds several cricketing records. This classical batsman with 34 tests 19 ODIs Centuries is in the list of Greatest Batsman of all time at the 7th spot.
Wally Hammond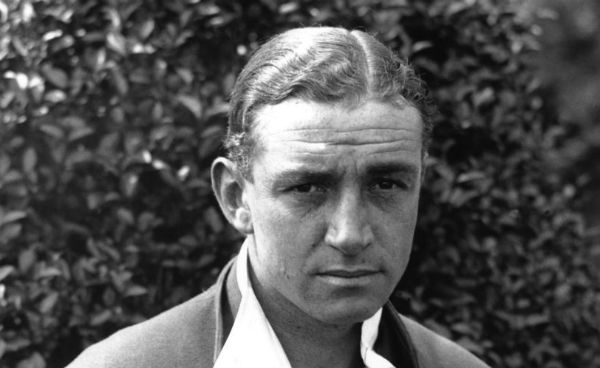 at 8 Position in List of Greatest Batsmen of All Time is the great cricketer from England Wally Hammond. He is the best batsman ever in the England team. With an average of 58.45 and 7249 runs. he was simply invaluable to the team during the Bradman era. he scored 22 tons in his 85 test match career.
Javed Miandad
He is Pakistan's leading run scorer in Test cricket. "the greatest batsman Pakistan ever produced". Javed is widely known for his historic last ball big sixer against India in 1986, when 4 runs were required to win, winning an international game in that fashion for the first time. with 23 tests and 8 ODI Centuries Javed Found 9th Spot in our List of Top 10 Greatest Batsmen of All Time.
Rahul Dravid
Widely Known as "The Wall", Rahul Dravid has all the favor to be in the list of top 10 Greatest Batsman. He has an amazing ability in defense and plays with patience. He has played lots of crucial innings in test cricket and ODIs. with 53 Test Career average and 40 ODIs average he Secure his Place at No 10 in the list of Top 10 Greatest Batsmen of All Time.
Conclusion: Players Like Virat Kohli, AB de Villiers, and Hashim Amla. These Players Perhaps Could be Included in All-Time Greatest Batsmen. as They Are Performing at the moment or performed throughout their careers, they surely will make into this list.
Summary
Reviewer
Review Date
Reviewed Item
Top 10 All Time Greatest Batsmen in History
Author Rating