Manchester United manager hailed the spectacular performance of Scott McTominay against Leeds
December 22, 2020 By Admin
---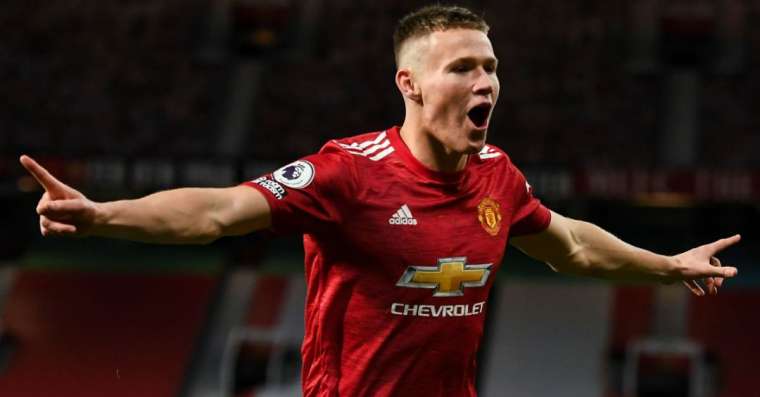 The whole world already knew that Scottish footballer Scott McTominay will be the backbone at Old Trafford in the coming future. And, he lives up to his expectations as he scored a brilliant brace against their Premier League rival, Leeds United. Manchester United, on the other hand, achieved a 6-2 thumping victory against Leeds while gaining a respectable position in the league table.
Scott McTominay started showing his football prowess right after the starting whistle. He scored his first goal in the 67th second of the first half with a thunderous strike from 20 meters. Within another minute, he displayed a brilliant run with the ball with his blazing fast footwork. He then converted that run in his brace that boosted the confidence of the Premier League champions.
Ole Gunnar Solskjaer hailed Scott McTominay
According to both football pundits and critics alike, Scott McTominay already earned praises as one of the best football midfielders Scotland has ever produced. Besides, he is also among the brightest products of the best sports academy in England, the MUFC Football Academy. He not only secured a place in his fan's heart but also received respect from his coach.
While talking about Scott McTominay, one of the best football managers Ole Gunnar Solskjaer said, "Scott used to be a striker as a kid. He is a physical monster - he can win in the air, he wins tackle, but he's so strong and he's quick as well." He added, "He just ran into the space that we hoped he would get and it was good work by the other players to create the space and good finishes."
Scott McTominay against Leeds United
The Norwegian coach said, "I have to stop Scott from doing that sometimes - he is an attacking midfielder by nature. But when he sees space in front of him, why stop him? But he's great at shielding his back four." The former Manchester United star then added, "We've been criticized for our starts but the boys were prepared."
Solskjaer said, "We've approached the game really well. we've looked at videos and looked at ways to exploit them but also ways to stop them from hurting you. It was a great start." He then also added, "It's 13 games into the season - we're a work in progress. We're getting better, we're getting fitter and stronger but there are still a few details to nail, and let's talk about the title later on."