Top 10 Most Inspirational Cricketers Of All Time
January 30, 2021 By Sourav
---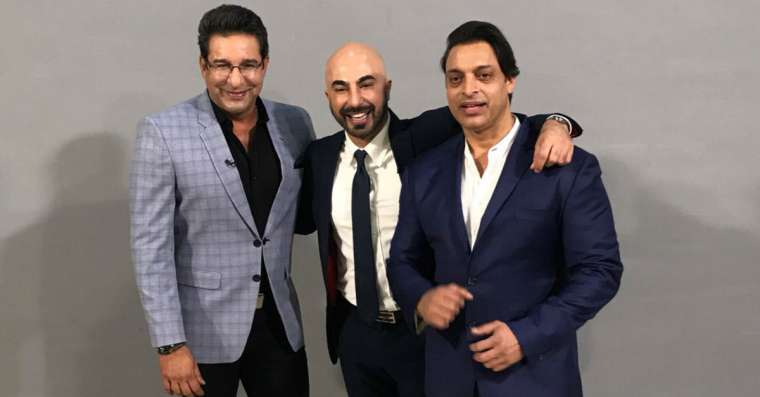 Being passionate cricket followers, we tend to ignore the fact that our role model cricketers are dealing with physical or mental issues in the background while they're playing perfectly on the field, which is why their physical or mental concerns are not apparent on the screen or even at the ground. Here we have brought the list of Top 10 Most Inspirational Cricketers Of All Time, hope so it inspires you to quite some extent.
Most Inspirational Cricketers Of All Time
Discovering these off-field issues not only increases our respect for these big-hearted individuals but also inspires us in achieving our own goals. Performing a little study, one would be surprised knowing what each of these inspiring cricketers, from the past and present, have confronted throughout their life. let us know via your comments below the post if someone missing.
10. Michael Atherton - Struck by crippling back disease
Mike Atherton, England's opener and captain, had a degenerative condition called ankylosing spondylitis (AS) that cripples thousands of people in Britain alone and gave him constant pain throughout his career. Atherton was first diagnosed with this disorder in his early 20s. Despite his condition, Atherton was never the one always smiling when in front of cameras. He was constantly suffering pain from a disease that would have stopped other men from playing anything, let alone participating in cricket at the highest level.
For the most chunk of his career, Atherton kept this pain as a secret, as he was afraid it might put a question mark over his England captaincy. He went to the limits of having an operation in a private hospital in Nottingham, in 1992, to keep his ailment undisclosed to the world. He now surely deserves his mention among the top 10 most inspirational cricketers of all time.
9. Brian Lara - Hepatitis B patient
Lara, the West Indian skipper, is known to be one of the best left-handed batsmen the cricket world has ever witnessed. He took the bowlers away by storm with his shot-making and aggressive intent during the 1990s. In 2002, Lara's future as a cricketer was somewhat known to be uncertain by medical practitioners when he was diagnosed with Hepatitis B. Lara was dropped from the ICC Champions Trophy and subsequent tour. The actual nature of Lara's illness was kept surreptitious when the West Indian team management had refused to disclose the problems. Lara was rushed to the hospital after scoring a century in a pool game where the illness was discovered.
Hepatitis B is considered curable but numerous cases end up with major malfunctioning of the liver. But all this didn't keep Lara out of the hunt for glory. Lara scored test cricket's first-ever, and so far the only 400, in 2004 against England, regaining his world record back from Mathew Hayden. Critics say, only Lara could have recovered and done that. And now, he holds his place among the top 10 most inspirational cricketers of all time.
8. Michael Slater - Rare form of arthritis which shortened his career
The Australian opener, when Australia was at its peak, ripped apart opposing teams with expertise and elegance while enjoying the game at the same time. But, that was only the superficial part of his story. There was always much more to him than his batting statistics, and seemingly what looked like a comfortable road for him was, in fact, like walking on a thorny path all day. Slater suffered from ankylosing spondylitis (AS), a back problem.
Slats, as he is lovingly known, have been living with AS since he was 18, a condition that haunted him throughout his life. Yet, he ended his career as one of the best openers in test cricket. Without any doubt, this player surely deserves his mention among the most inspirational cricketers of all time.
7. Martin Guptill - Two Toes
New Zealand's permanent opener in the limited version of the game, Guptill, made his name as one of the best. However, a work accident as a child, when he was just 13, nearly cost Guptill his life when his foot was crushed with a fork hoist. Doctors tried to repair it, but couldn't. In the end, they had to amputate three toes. Since then, Guptill calls him'Two Toes'. The nickname has stuck and helps as a reminder to him for he nearly lost his life when he was just a kid.
Guptill's closed ones say that this incident made him even more determined and he tried even harder than before. There was a time in his life when doctors declared that he might not even walk freely anymore. A few years ago, Guptill scored an unbeaten 189 - the highest ever by a Kiwi batsman. But, what makes the effort even more remarkable that he has missing toes.
6. Craig McMillan - Fought with diabetes
Diagnosed with diabetes at the age of 15, the Kiwi all-rounder often had to keep a bag of jellybeans constantly with him in the middle to lift his sugar levels if he felt he was running low. But yet, he survived an 11-year international career with a 3116 test and 4707 ODI runs which also included an ICC Champions Trophy win. Later, he also went on to play the ICL. And now, he holds his place among the most inspirational cricketers of all time.
McMillan was always determined that diabetes doesn't stop them from doing anything. Although, he had to be really organized with the injections, blood sugar levels, and a whole pile of things. He had to take four insulin injections a day and take care of his sleep, food intake, exercise along with so many other things. At the age of 31, McMillan also achieved the feat of scoring the fastest century by a New Zealander (at that time) from 67 balls against Australia.
5. Ryan Harris - Needs a cleanout of his right knee to eradicate wastes of floating bone
Harris, the Australian fast bowler who was also man-of-the-match of the last test of Ashes 2013-14, requires a cleanout of his right knee to remove fragments of floating bone. He has a floating bone caused by previous injuries which have left him with little cartilage in his right knee. That swells up after a day's play and he requires cleaning.
Harris picked up 22 wickets in the Ashes series and could have gone for the knee surgery in the mid of Ashes which would have ruled him out of the last two test matches against England, but the fast bowler decided not to as he wanted to play all five games, despite knowing that Australia had already wrapped up the series by the third match. And now, he definitely deserves his mention among the most inspirational cricketers of all time.
4. Michael Clarke - Back issues
Clarke, the Australian captain, first came into a domestic squad when he was only 18. And since then, he has been facing a severe back problem throughout his career. People who have bad backs suffer from pain; they have to deal with the reduction in mobility and in some instances, the pain even spreading down the legs. As we age through wear and tear, misuse can cause these discs to alter function which often causes pain. Clarke has a far greater issue: he has decimated discs at two to three different levels which are also linked to his ongoing hamstring problems. The treatment constitutes a strict management plan, which Clarke follows.
Unfortunately, diving in the field, running, playing volatile cricket shots, and sitting in travel can unfortunately not be avoided for an international cricketer. Clarke even stands during most travel on a bus or plane. And, that he has done since he was 20 years of age. Despite following firm plans, doctors predict that Clarke will continue to face these problems in the future. Instead of complaining about his back and his body, Clarke gets on with things. He always gave the extra bit because he wants to play. He took his team past the winning line despite having a condition in his back. Without any doubt, that would confine most of the common people to gentle walks.
3. Shoaib Akhtar - World's fastest bowler - The medical wonder
Akhtar, the Pakistani pace attack spearhead, was the fastest bowler ever produced in the history of cricket. But what this fast bowler went through behind the scenes is another painful story altogether. Akhtar was considered to be a medical marvel for several reasons. When a bowler bowls, his elbow joints move about 20% maximum. But Akhtar's elbow could move around a shocking 42%. Moreover, this was the case with all his joints. And for this reason, Akhtar's career exploded with injuries. He had hypertension in his wrists, knees, and other parts of the body.
Doctors had to give him injections right before the start of almost every match to remove fluids produced continuously in his knee joints. Not only this, but Akhtar also had completely flat feet since birth. He could barely walk when he was 5 years old. But when this champion bowler started running, he was hardly stopped by the batsmen of the cricket world. His fastest delivery of 100.8 mph still remains to be the fastest bowl ever bowled in the game.
2. Yuvraj Singh - Fame struck by cancer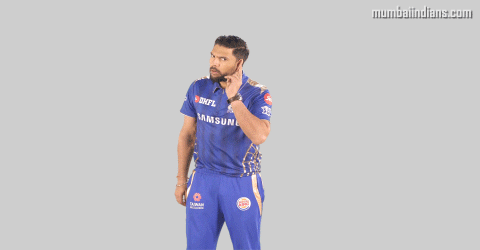 Yuvi won the World Cup for India in 2011 after giving an extraordinary performance in the entire tournament. He has also adjudged the 'Player of the Tournament'. As Yuvraj turned 30, he faced a bigger challenge when he received the terrible news of being diagnosed with cancer. Doctors assured him that the ailment is curable. Although the tumor was cancerous, it was detected in stage one. Yuvraj was out of the national side for several months as he was required to undergo a two-and-a-half month treatment in the USA.
Yuvraj staged a heroic return to International cricket in 2012 when he played a T20 against New Zealand in Chennai. Later also went to put up a terrific performance against Pakistan in another T20. He remained part of the Indian national team for about a year. And after that, he was dropped due to a lack of form. Still, the all-rounder continues his fight to regain his form by playing in domestic cricket. Despite being struck with cancer, Yuvraj still is one of the most dangerous hard-hitters who has an extra bowler to deal with, his cancer.
1. Wasim Akram - A role model for all diabetes patients
Akram had already established himself as arguably the best left-arm bowler in the history of cricket by the 1990s. Besides, the world still dubbed him as one of the greatest cricketers of all time. In 1997, Akram was diagnosed with diabetes. After he was diagnosed, Akram returned and became a successful captain of Pakistan in 1999. He defeated India in India, picked consecutive hattricks, and guided the team through to the final of World Cup 1999. After handing over the captaincy, Akram continued with bowling brutal spells in Sri Lanka and West Indies. He also led the bowling attack for Pakistan till the very end of his career.
One can only imagine how he dealt with this incurable disease through all this time. There were times when during the match he used to take medications to maintain optimal blood sugar levels. He retired in 2003 when doctors strictly told Akram to quit. Doctors suggested that if he continued to play any more cricket at that time, it would have had severe consequences on his life. The epic career of Akram, even after being diagnosed with diabetes, suggests that a man can do whatever he wants, provided he possesses the will to really do it.
So, which one is your favorite in this list of the top 10 most inspirational cricketers of all time, let us know in the comments section below.