Top 5 Beginners Tips For Betting On The IPL
June 10, 2022 By Admin
---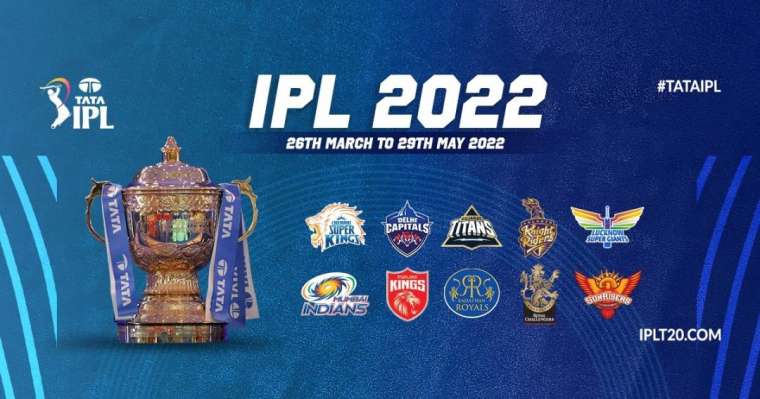 Cricket in India is a lot more than just a game. It's a festival that brings fans together and is celebrated in the form of IPL (Indian Premier League) every year. With the start of IPL 2022, the cricket betting industry is sure to witness a massive upsurge. As the laws of traditional sports betting are a bit too ambiguous in India, bookies are quickly shifting towards online platforms.
The emergence of online betting platforms has made it easier for punters to participate in the most popular cricket tournaments in this country. As a result, thousands of beginners enter IPL betting every year to make some extra money and to engage better with the game.
However, there's more to IPL betting than it appears from the surface. The lack of relevant experience makes many new punters lose money on their bets.
5 Beginners' Tips For Betting On The IPL In 2022
If you're also one of the sports enthusiasts planning on betting on IPL this year, you better go prepared. Here are the top 5 beginners tips for betting on the IPL, so that you have the best chance at winning: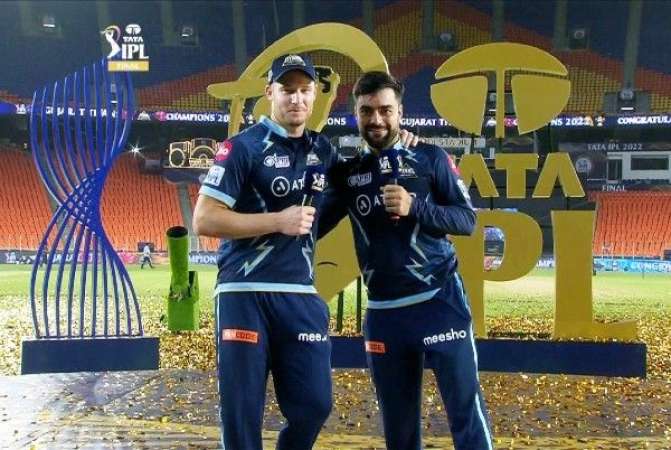 1. Choose the Right IPL Betting Application/Website:
The first step to ensuring that you have a smooth and hassle-free IPL betting experience is choosing the right platform. As a beginner, you may have a hard time navigating through the wide range of options available on the internet.
We recommend that you go through credible betting guides and resources available online before hopping into the game. These platforms make the lives of newbie punters easier by analyzing multiple popular sports betting sites and applications.
You will also find a plethora of reputed sites and applications ranked on these betting guides along with their detailed reviews.
If you're wondering where should you start, here's a comprehensive guide to IPL betting sites and applications curated to help you choose the right IPL betting site for you.
Also, even if you already have a few betting sites shortlisted, you should read multiple customer reviews before enrolling. This allows you to make an informed decision and helps you gain a deeper understanding of sports betting.
2. Study the IPL and All Its Teams Thoroughly:
Your success in IPL betting majorly depends upon your analytical skills and your familiarity with IPL and its teams. The more you know about participating teams and factors that affect the game, the better your chances of placing the right bet.
Needless to say, It's not a smart decision to bet on a team just because your friends are betting on it. Knowing the history of the team you're betting on always gives you an upper hand. It is also advisable to track the performance and patterns of the players of each team.
After all, these are the factors that dramatically influence the winning chances of a team.
So make sure you know all the ins and outs of the game and familiarise yourself with the latest rules of IPL. Gaining a thorough understanding of the game and participating teams will eventually make you win more in the long run.
3. Don't Forget the Minor Factors:
What a lot of beginner punters tend to miss out on is the smaller factors such as weather and location that influence the game. Rain or any critical change in the weather can very well turn the tables for any team.
There have been multiple instances when teams have lost matches since the weather was against them. So sometimes, all it takes is a quick weather forecast to alter your betting plans.
Where the game is taking place also plays a vital role in deciding what you should bet upon. The history of IPL tells us that teams playing on their home ground perform better and win more matches.
So don't forget to consider these minor factors to make insightful decisions when you bet on IPL online.
4. Consider the Risk and Your Own State:
Not all games on online betting platforms carry the same risk. Always check for betting odds offered by the bookmaker before you enter a game. The lower the number of the odds, the higher your chances of winning a game. As a beginner, you should avoid betting if the odds are higher than 4.
Another considerable factor you need to keep in check is your own condition. Betting online when you are drunk or are experiencing an emotional breakdown can result in irrational decisions that could lead to major losses.
To prevent this from happening, always make sure that you're sober and in a calm state of mind when betting.
5. Set Your Betting Limits:
It's important to realize that betting can turn into an unhealthy habit if not handled responsibly. Keeping that in mind, you should have a clear idea of how much you are willing to spend on IPL betting and set personal limits accordingly.
Only play as long as you are within the limit you can afford and stop as soon as you start breaching it. Some betting sites even offer features to set daily and weekly limits on your expenditure.
Final Thoughts:
Gambling, whether traditional or online, can be fun, especially when you're betting on something as grand as IPL. However, as a beginner, it becomes crucial to take each step with caution and analyze every possible factor you can.
Choosing a trustworthy platform to execute your betting should be your topmost priority. Once your account is set up, you should spend a little time navigating through the application/website and get a hang of all the features.
Learn the rules of IPL and research as much as possible on the participating teams' history. Only take calculated risks and don't bet blindly under the influence of your friends. Lastly, set your betting limits and stick to them, the game is fun as long as it's played responsibly.
Hope you found this blog informative, we wish you lots of wins on your bets this IPL season. All the best!