Top 10 Greatest Cricketers of All Time
December 7, 2020 By Sourav
---
Cricket is the 2nd most popular sport, behind soccer. The history of cricket started hundreds of years ago during the 16th century. This sport has produced some of the Greatest Cricketers. Here we going to make the list of the top 10 greatest cricketers of all time. Give Your Suggestion in the comment Section about ranking.
Greatest Cricketers of All Time | 2020 Updates
Wasim Akram
Akram is regarded as one of the greatest fast bowlers in the history of cricket. He holds the world record for most wickets in List A cricket with 881 and is second only to Sri Lankan off-spin bowler, Muttiah Muralitharan in terms of ODI wickets with 502. He is considered to be one of the founders and perhaps the finest exponent of reverse swing bowling.
Akram had a very special talent to move the ball both ways in one delivery which is called "double swing of Wasim Akram." No one in cricket history has done it so far.
Shane Warne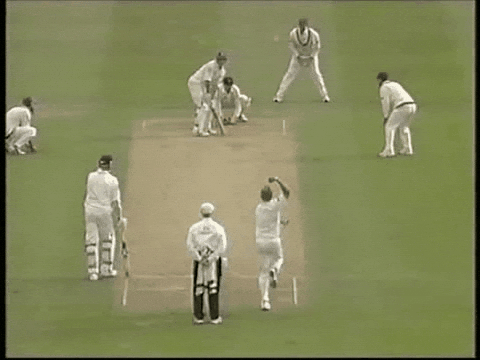 Widely regarded as one of the greatest spin bowlers in the history of the game. In 2000, a panel of cricket experts named him as one of the five Wisden Cricketers of the Century. He has earned the spot as the only specialist bowler selected in the quintet and the only one still playing at that time.
Warne played his first Test match in 1992 and took over 1000 international wickets (in Tests and One-Day Internationals). That record still stood second to this milestone of Sri Lanka's Muttiah Muralitharan.
Brian Lara
Widely acknowledged as one of the supreme batsmen of his era, Brian Lara, often dubbed as the greatest left-handed batsmen of all time. He holds several cricketing records, including the record for the highest individual score in first-class cricket, with 501 not out.
Lara also holds the record for the highest individual score in a Test innings after scoring 400 not out against England at Antigua in 2004. He is the only batsman to have ever scored a hundred, a double century, a triple century, a quadruple century, and a quintuple century in first-class games over the course of a senior career.
Muttiah Muralitharan
Murali rated as the greatest Test match bowler ever by Wisden Cricketers' Almanack in 2002. He retired from Test cricket in 2010, registering his 800th and final wicket on 22 July 2010 from his final ball in his last Test match.
Muralitharan took the wicket of Gautam Gambhir on 5 February 2009 in Colombo to surpass Wasim Akram's ODI record of 501 wickets. He became the highest wicket-taker in Test cricket when he overtook the previous record-holder Shane Warne on 3 December 2007.
Jacque Kallis
Kallis is regarded as one of the greatest all-rounders ever. As of 2020, he was the only cricketer in the history of the game to score more than 11,000 runs and 250 wickets in both one-day and Test match cricket. From October to December 2007, he scored five centuries in four Test Matches.
With his century in the second innings of the third test against India in January 2011, his 40th in all, he moved past Ricky Ponting to become the second-highest scorer of Test centuries, behind only Sachin Tendulkar with 51.
Imran Khan
He was one of the most successful cricket captains of all time, leading his country to victory at the 1992 Cricket World Cup. he played for the Pakistani cricket team from 1971 to 1992 and served as the captain of the team from 1982 to 1992.
With 3807 runs and 362 wickets in Test cricket, he is one of the only eight cricketers to have achieved an 'All-rounder's Triple' in Test matches. On 14 July 2010, Khan has earned his place in the ICC Cricket Hall of Fame.
Vivian Richards
He has earned his place as one of the greatest batsmen of all time, especially in the ODI format of the game. Fans voted him as one of the five best cricketers of the century in 2000. He has earned recognition from a 100-member panel of experts, along with Sir Donald Bradman, Sir Garfield Sobers, Sir Jack Hobbs, and Shane Warne.
In February 2002, Wisden Cricketers' Almanack named him for playing one of the best ODI innings of all time. And in December 2002, Wisden selected him as the greatest ODI batsman of all time. He then also earned the third spot in the list of greatest Test batsman of all time. Fans chose him just behind Sir Don Bradman and Sachin Tendulkar.
Gary Sobers
Widely considered one of cricket's greatest all-rounders, Gary Sobers, had some amazing skills. Originally started his career as a bowler, he has soon earned his promotion to the batting order. Against Pakistan in 1958, Sobers scored his maiden Test century.
He played 365 not-out innings that day and established a new record for the highest individual score in an innings. Brian Lara then surpassed that record with his 375 runs in 1994. He is surely one of the finest cricket of all time.
Sachin Tendulkar
One of the greatest batsmen of all time, Sachin, has earned his place in the hearts of cricket fans. In 2002, Wisden Cricketers' Almanack ranked him the second greatest Test batsman of all time, behind Don Bradman. Besides, he has also earned his place as the second greatest one-day-international (ODI) batsman of all time, behind Viv Richards.
Tendulkar was a part of the 2011 Cricket World Cup-winning Indian team in the latter part of his career. Almost every batting record now belongs to Sachin Tendulkar. No one will have any hesitation to include him in the list of greatest cricketers of all time.
Sir Don Bradman
One of the greatest Australian athletes, Bradman, widely acknowledged as the greatest Test batsman of all time. Bradman's career Test batting average of 99.94 is often cited as statistically the greatest achievement by any sportsman in any major sport.
During a 20-year playing career, Bradman consistently scored at a level that made him, in the words of former Australia captain Bill Woodfull, "worth three batsmen to Australia".
Players like Rahul Dravid, Adam Gilchrist, Kumar Sangakkara, and Rickey Ponting also deserved to be mentioned in the All-Time Greatest Cricketers list.