Scott McTominay reveals why he wants his former boss Jose Mourinho to lose with Tottenham Hotspur
December 19, 2020 By Admin
---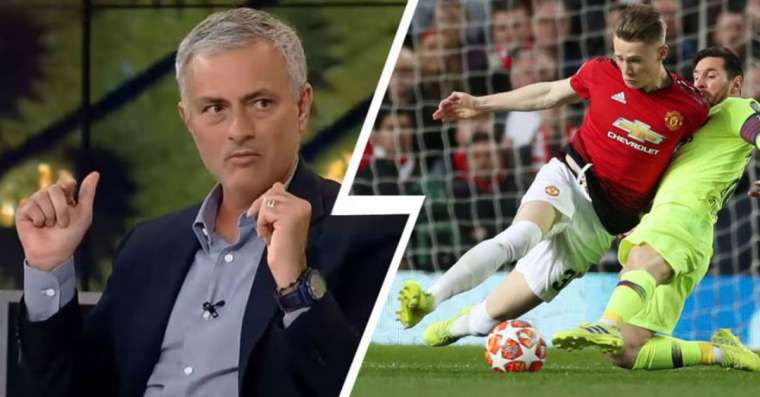 Since his academy days, Scottish international Scott McTominay displayed brilliant performances for Manchester United. And after he achieved his place in the first quad of the Red Devils, he displayed even better performances. But now, he reveals why he wants his former manager Jose Mourinho to lose with their fellow Premier League side, Tottenham Hotspur.
Since his days in one of the best sports academies, the MUFC Academy, Scott caught the attention of senior selectors. And he received maximum appreciation at the time of Jose Mourinho. He also became the manager's player of the year for his performance in the 2018 football season under the guidance of Jose Mourinho.
Scott McTominay reveals why he wants his former boss Jose Mourinho to lose with Tottenham Hotspur
One of the best football managers, Mourinho, on the other hand, also loved the Scottish midfielder equally. He always considered Scott as his first choice in the midfield. Even after he joined one of the richest football clubs, Tottenham Hotspur, the Spanish coach seems to have a soft corner for his former student at Old Trafford. Mourinho never passed any negative comment against Scott, although he is widely regarded to have a loudmouth.
Both Manchester United and Tottenham Hotspur are an integral part of the Premier League history. These two clubs are now also considered among the top six sides even to participate in the first division. Even though, Scott McTominay wants his former boss to fail at Tottenham Hotspur due to the competitive rivalry between these two teams.
This is why the Red Devils definitely need Scott McTominay
While talking about one of the richest sports managers, Jose Mourinho, Scott McTominay said, "Me and Jose got on really well. I feel like that is common knowledge now and everyone knows that." He then added, "I've got nothing but positive things to say about Jose Mourinho. He's not my manager at the minute and obviously Ole is amazing as well, so they are two people I've got to thank a lot for."
The Scottish star then added, "But he's the manager of Tottenham, I want him to lose now. That's the way it is, it's the dog eat dog world of football." Tottenham recently achieved a 6-1 win against the Red Devils in one of the best football grounds, Old Trafford. But, the MUFC will have their chance in April next year when they will meet the Spurs again in North London.