Top 10 Greatest Jamaican Athletes Of All Time
August 12, 2021 By Admin
---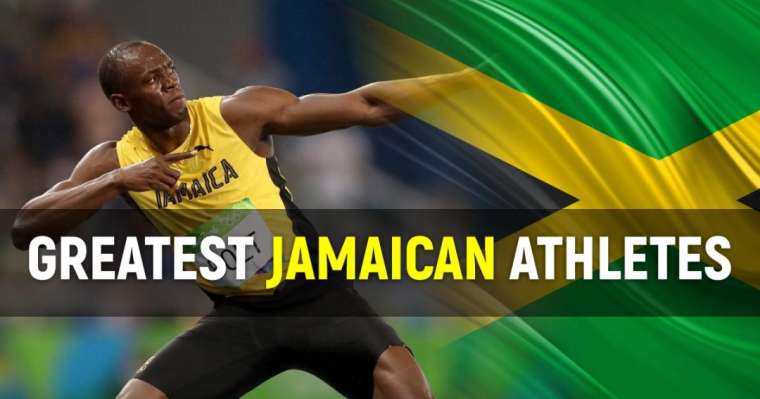 Jamaica is a country of culture and history. The country is also famous for its great athletes who are well-known worldwide because of their tremendous performances and brilliant achievements in their sports.
Here we are going to list the greatest Jamaican athletes of all time. These players shine the reputation of Jamaica with their incredible accomplishments. And the whole sports world has a true respect for these amazing sportsmen.
Greatest Jamaican Athletes | All-Time Ranking
You may have already liked our latest rankings of the greatest Canadian athletes. And now, it's time to know about the real sports geniuses of Jamaica.
10. Gregory Haughton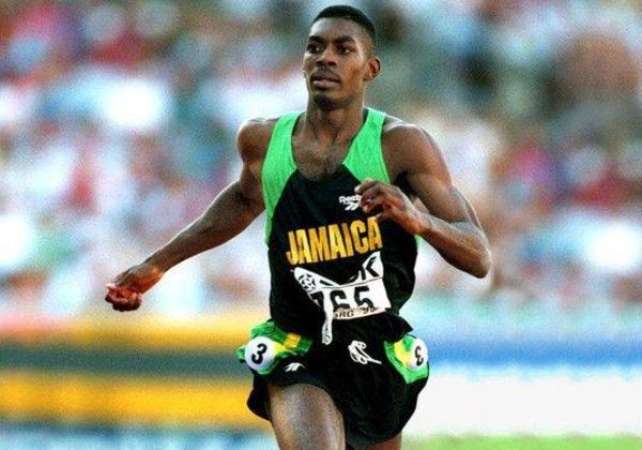 Gregory Haughton is a 400-meter runner from Jamaica. Haughton is one of the greatest Jamaican athletes who gained popularity and respect worldwide because of his impressive performances.
Nevertheless, Gregory won three gold medals in the Olympics. He ran the 400 meters in 44.56 seconds which is his best. He holds four silver medals at the World Championships, including four gold medals and four bronzes in the relay this year.
During his career with the Jamaican 4×400 meters relay team, Haughton was the 2004 World Indoor Champion, 1998 Commonwealth Champion, and 1999 Pan American Games champion.
9. Michael Holding
Michael Anthony Holding, known as Michael Holding, is a former cricketer who played for the West Indies as one of the greatest fast bowlers. Holding proved himself to be one of the greatest Jamaican athletes with his game-changing bowling skills.
Because of his quiet, light-footed approach to the bowling crease, he gained the nickname "Whispering Death." His bowling was exceptionally fast and smooth. In more than 900 international overs, Michael Holding has never conceded a wide.
His bowling figures in a Test match were 14 wickets for 149 runs (14/149) when he broke the record for best figures by a West Indies bowler early in his career. They still stand today.
8. Asafa Powell
Asafa Powell is a 100-meter sprinter from Jamaica. Powell set the 100-meter world record twice, with 9.77 s in June 2005 and 9.74 s in May 2008. He consistently breaks the 10-second barrier in competition, with a personal best of 9.72 s, ranking fourth on the list of all-time fastest male sprinters.
Powell was regarded as one of the greatest Jamaican athletes because he shattered the ten-second barrier 97 times more than any other athlete. His current world record is 9.09 s, set on July 30, 2010, in Ostrava, the Czech Republic.
Also, he won the 4-by-100 m relay gold medal at the 2016 Olympics in Rio de Janeiro. Powell won five gold medals, three silvers, and two bronze till now.
7. Roy Hibbert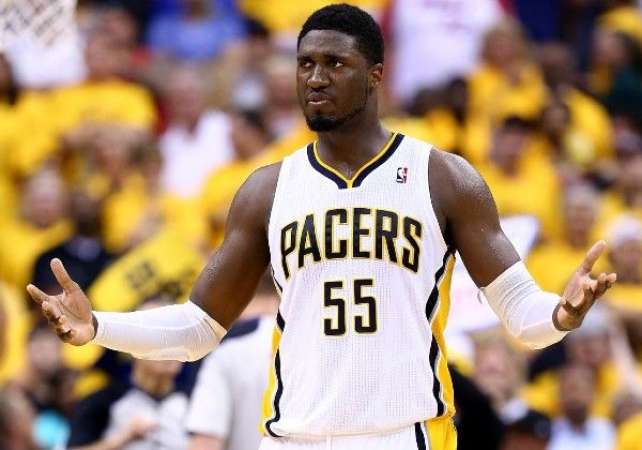 Roy Denzil Hibbert is an American former professional center basketball player from Jamaica. Hibbert is a two-time NBA All-Star and was listed as a second-team All-Defensive selection in 2014. In the 2013-14 season, he finished second behind Joakim Noah to win the NBA Defensive Player of the Year Award.
However, he did not achieve many honors and awards in his career. As a player, Hibbert was always a tough competitor for his opponents. The guy is still considered one of the greatest Jamaican athletes because he achieved an excellent reputation as a player, brightened his country's name worldwide.
Hibbert played college basketball at Georgetown, where he became a second-team All-American his senior year. He also represents the Jamaican national team internationally since he has dual U.S. and Jamaican citizenship.
6. Nesta Carter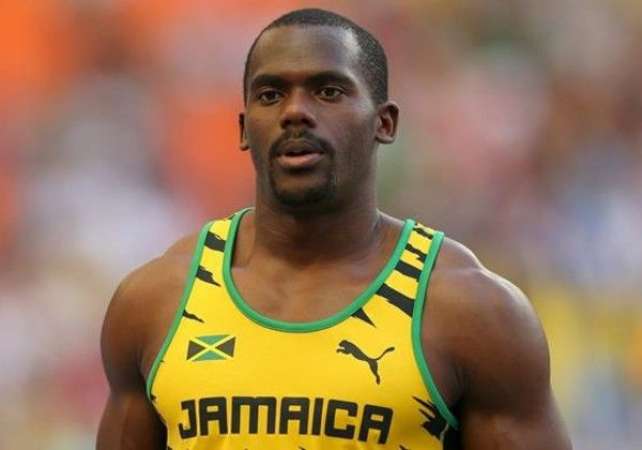 Nesta Carter is a 100m event sprinter from Jamaica. At the 2011 and 2012 Olympics, Carter won gold and set a world record for the Jamaican 4 x 100-meter relay team. He also won silver and gold at the 2007 World Championships and the 2015 World Championships.
Carter won a bronze medal in the 100-meter individual event at the 2013 World Championships, behind Justin Gatlin and Usain Bolt. He then went on to win gold in the 4 x 100-meter relay.
Carter's current 100m personal best time of 9.78 puts him as the sixth fastest man of all time and in the list of greatest Jamaican athletes. He set his best time of 9.88 in August 2010 and his 100m personal best time of 9.79 in May 2013.
5. Veronica Campbell Brown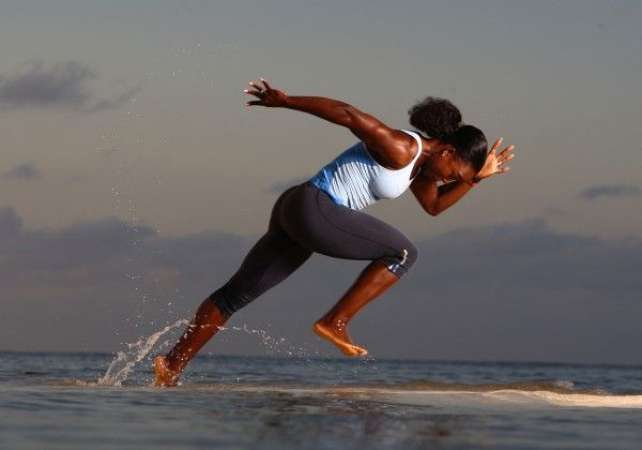 Veronica Campbell Brown is a female field and track sprinter who represents Jamaica. Campbell Brown is one of just nine athletes who won world championships by winning events at the youth, junior, and senior levels of an athletic event. She is the second woman in history to win two consecutive 200m events at the Olympics.
Among her personal bests in the 100 m and the 200 m, she recorded 10.76 and 21.74 seconds. She won the gold medal in the 100 m and the 200 m at the 2007 and 2011 World Championships in Athletics, respectively.
The exceptional lady achieved to become one of the greatest Jamaican athletes and shine her country's reputation. In addition to her seven silver and one bronze medal at the World Athletics Championships, she has also won two IAAF World Indoor Championship titles over the 60-meter distance.
4. Shelly-Ann Fraser-Pryce
Shelly-Ann Fraser-Pryce is a track and field sprinter from Jamaica. Pryce is widely considered one of the great Jamaican athletes who achieved worldwide success during the late 2000s and 2010s, boosting athletics internationally.
She won two Olympic gold medals in the 100 meters and four world championship gold medals in the 200 meters. In the 100 meters, she is a four-time world champion. Fraser-Pryce was the first Caribbean woman to win a gold medal in the 100 m at the 2008 Beijing Olympics.
She won silver at the 2012 London Olympics and became one of only three women in Olympic history to defend a gold medal successfully. And now, she is widely regarded as one of the greatest female sprinters this blue planet has ever seen.
3. Yohan Blake
Speedster Yohan Blake competes in sprint events like the 100-meter and 200-meter representing Jamaica. Blake won a gold medal in the 100-meter of the 2011 World Championships as the youngest world champion in the 100-meter event in history.
He also won silver medals at the 2012 Olympic Games in London in the 100-meter and 200-meter races. Blake is the inspiration of youth to achieve something at a young age, and he is considered one of the greatest Jamaican athletes by sports fans.
As of 23rd August 2012, Blake ran a personal best time of 9.69 seconds over 100 meters, tied with Tyson Gay for the second-fastest time ever recorded in the 100 meters, and his 200 m best is 19.26 seconds, second in the world after Bolt's 19.19 seconds. He was once the youngest athlete to break the 10-second barrier at the age of 19 years and 196 days.
2. Chris Gayle
The former test captain of the West Indies Cricket Team from 2007 to 2010, Christopher Henry Gayle, is a Jamaican cricketer who plays international cricket. Gayle is the only cricketer to score a triplet of centuries A triple hundred in Tests, a double hundred in ODIs, and a hundred in T20Is.
Gayle is also the first batsman ever to hit 1000 sixes in T20 cricket. He is the most capped player for the Caribbean in international cricket. A total of 300 ODIs have been played by Gayle, including five matches for the ICC World XI team. Gayle became the highest run-scorer for the West Indies in one-day international cricket, surpassing Brian Lara's record of 10,348 runs.
On his last ODI against India, his jersey number was 301 as he played his 301st ODI. Gayle was named the ICC T20I Team of the Decade in December 2020. Besides, he is widely regarded by cricket fans as one of the most dangerous hard-hitters in the sport.
1. Usain Bolt
Usain St Leo Bolt, known as Usain Bolt, is a retired sprinter from Jamaica. Bolt is widely considered to be the greatest sprinter and greatest Jamaican athlete of all time. The excellent athlete Bolt is a world record holder in the 200 meters, 100 meters, and 4×100 meters relay.
In Olympic 100-meter and 200-meter champion, Bolt has won eight gold medals, including three successes at the same time in 2008, 2012, and 2016. During the 2008 Beijing Olympics, he won two gold medals in the 4×100 relay. And with these feats, he claimed his place among the most successful Olympic athletes of a time.
Furthermore, he became the first to win two sprints in world record times since fully automatic time was introduced; he became the first to do so since then. Bolt has won 34 gold medals, 6 silvers, and one bronze in his career.
Final Words
We hope you liked the list of our greatest Jamaican athletes of all time. We really appreciate having the precious feedback of our readers in the comment box.
Greatest Jamaican Athletes Of All Time | Infographics