Bruno Alves Biography, Net Worth, Awards, Age and Many More
January 10, 2021 By Admin
---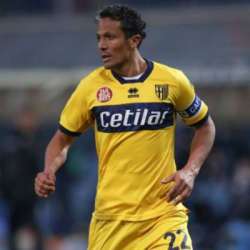 | | |
| --- | --- |
| Real Name | Bruno Eduardo Regufe Alves |
| Nick Name | Bruno Alves |
| Profession | Football Center Back |
| Nationality | Portuguese |
| Height | 6 Feet 2 Inches (1.87 Meters) |
| Weight | 182lbs (83 Kgs) |
| Birth Date | 27-11-1981 |
| Age | 39 |
| Gender | Male |
| Birth Place | Póvoa de Varzim, Portugal |
| Zodiac Sign | Sagittarius |
| Religion | Christian |
| Address | Viale Partigiani d'Italia 1. 43123 Parma. Italy. (Parma Calcio) |
Bruno Alves is a soccer player who plays as the central defender in the Portuguese national team, besides the Scottish Premiership club Rangers.
Bruno Alves Biography
He started his career at Porto where he has spent most of his career, had earned nine titles in 171 matches. He has also earned titles at Zenit Saint Petersburg in Russia, and at Fenerbahçe in Turkey. Having played in the senior team of Portugal since 2007, Alves has appeared in FIFA World Cups twice, European Championships thrice, and Confederations Cup once, and won Euro 2016.
Bruno Alves Varzim Career
Alves began playing soccer for the local team called Vrazim SC, based in Póvoa de Varzim, in the year 1992. He was around 11 years old at that time, and he continued to play here for seven years until he shifted to Porto in 1999.
Bruno Alves Porto Career
Alves joined the youth team of Porto in 1999 when he was 17 years old, and he continued to play till 2010. During this time, he was loaned out three times, back-to-back – twice to Portugal with SC Farense and Vitória SC, and once to AEK Athens of Greece, after which he came back to Porto in 2005–06 and his contract was extended till 2010. He fought for a spot on the first-team spot, and appeared in 7 league matches for them, before he faced a send-off in an infamous move in October 2005 during a 2–0 loss to Benfica, because he reportedly head-butted Nuno Gomes.
When Jesualdo Ferreira arrived as the manager in the summer of 2006, it was a turning point for Alves. He succeeded in beating off heavy competition and got a starting berth on the squad. He and one of the best football defenders Pepe formed a remarkable partnership. Besides, Alves began to impress everyone with his gradually maturing football. In April 2009, an early mistake by Alves in the quarter-final of Champions League led to Rooney's equalizer and a tie with Manchester United, and an aggregate loss for Porto. But, in May, he led that match's single goal, which resulted in Porto's win over Nacional, which ensured Alve's fourth consecutive league title. Porto's honors during Alves' presence were:
Primeira Liga: 2005–06, 2006–07, 2007–08, 2008–09
Taça de Portugal: 2005–06, 2008–09, 2009–10
Supertaça Cândido de Oliveira: 2006, 2009
Bruno Alves Zenit Saint Petersburg Career
In August 2010, Alves joined Zenit Saint Petersburg, the Russian Premier League club, for €22 million. His presence was declared an important one by Luciano Spalletti, the head coach of the team, owning t the player's experience, strength of character, and aerial capabilities. In September 2010, he made his first goal for the team, in a match against his former team AEK Athens in a Europa League group stage map. During Alves' presence in the team between 2010 and 2013, Zenit's successes included:
Russian Premier League: 2010, 2011–12
Russian Super Cup: 2011
Bruno Alves Fenerbahçe Career
In June 2013, the Portuguese center-back agreed to sign a deal of three years with Fenerbahçe of Turkey, for a salary of €2.5million in each season. The transfer cost the team €5.5million. He made two goals in 25 league games during the first season he played in Istanbul and helped the team in winning the Süper Lig, besides being part of the Turkish Super Cup victory over Galatasaray in August 2014. In October 2014, Alves saw a red card after he kicked Blerim Džemaili, and his team lost 2–1 to Galatasaray. He again saw a send-off in May 2015, after he conceded a penalty shot Istanbul Başakşehir. He was the second one among four Fener players to get dismissed in the 2–2 draw of the match, which eventually led Galatasaray to gain the title. During his presence in the team between 2013 and 2016, the team won:
Süper Lig: 2013–14
Turkish Super Cup: 2014
Bruno Alves Cagliari Career
In June 2016, Alves entered a deal of two years with Cagliari. As the month ended, he turned into a free agent. He debuted in August 2016, in a match that ended in a 5–1 victory over S.P.A.L. Alves scored his first goal for the new team in September, in the form of a free-kick, but his team lost to Bologna with a score of 2–1. He stayed with Cagliari till 2017.
Bruno Alves Rangers Career
In May 2017, Alves signed a deal of two years with the Rangers, and the amount has remained undisclosed. His first goal for the club was in August, in a Scottish League Cup match that resulted in the routing of Dunfermline Athletic with a score of 6–0. In October 2017, he was given a ban for two matches after an incident with Louis Moult in a game against Motherwell which ended in the loss of the Rangers.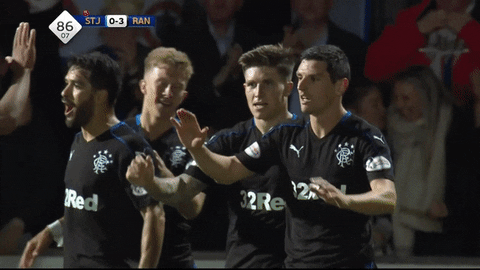 Bruno Alves Portugal Career
Alves joined the U20 team of Portugal in 2001 and represented the national team at the Summer Olympics 2004. His first international debut came in June 2007 in the hands of Luiz Felipe Scolari in a match against Kuwait that ended in a 1–1 draw. He got selected for the 2008 Euro as a backup and played in a group stage match that ended with Portugal's 0–2 loss to Switzerland.
Alaves was a regular starter at the qualifiers of World Cup 2010. Leading a win against Albania in June 2009, he sent Portugal to the play-offs. He netted the ball in the first leg against Bosnia and Herzegovina, eventually winning on an aggregate in the qualifiers. He was part of all the games and minutes during the finals, but Portugal got knocked out in the round-of-16. Alves also played in all minutes of all matches during Euro 2012. Portugal lost In the semi-finals against Spain after Alves missed an attempt during the penalty shootout, and the team eventually lost with a score of 4–2. Alves was chosen for Euro 2016.
In a warm-up match against England in June, he saw the red card after he made a tackled Harry Kane. He debuted in the tournament in the semi-finals in a match against Wales. In May 2017, he was selected for the Confederations Cup 2017. Portugal's achievements during Bruno's presence in the team include:
U-21
First Team
UEFA European Championship: 2016
FIFA Confederations Cup: Third place 2017
Bruno Alves Personal Life
Alves was born to a family of footballers in Póvoa de Varzim. He has Brazilian ancestry from his paternal side. Geraldo, his elder brother, was a central defender. Washington Geraldo Dias, his father, had played for ten years in Portugal. He played primarily with Varzim, while Geraldo Assoviador, his uncle, was also a footballer. Júlio, his youngest sibling, also became a footballer. He is married to Khut Alves, and the couple has two children, Adriana and Leonardo.
Bruno Alves Net Worth
Bruno Alves currently has a net worth of nearly €22 million, drawing a salary of almost €8 million a year. He is believed to have a market value of $5.7 million.
Bruno Alves Individual Awards
Bruno Alves, during his career as a soccer player, has given some thrilling, energy-packed performances. For his displays and skills, he has been accepted as an important part of all the teams he has played for. Besides, he has led to a number of team titles for his clubs and the national team. As individual recognition, he has earned the Primeira Liga Player of the Year in 2009.