Top 10 Greatest British Heavyweights In Boxing History
August 9, 2021 By khansa
---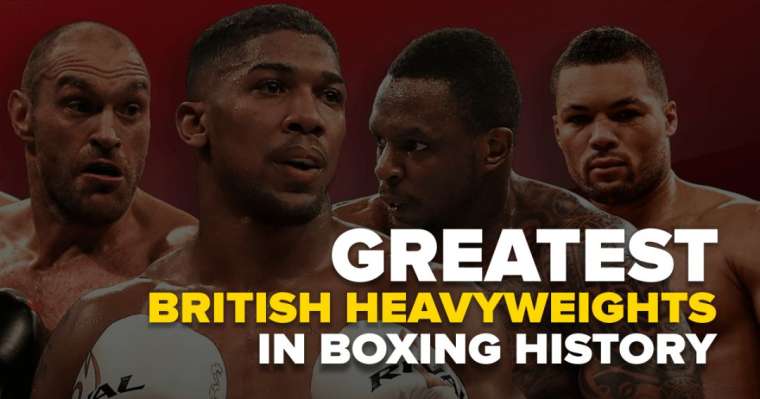 Boxing is one of the most popular combat sports around the globe, where two participants compete against each other to win the title. Like many other sports, Boxing also has its ancient route in Europe, especially in Greece. And it has a significant presence in Britain. So today, we are going to rank the greatest British heavyweights in the history of this sport.
Although it is tough to beat or knock down the opponent, Britishers mastered this craft like no one else. So, without further ado, let's check out the greatest British heavyweight boxers of all time.
Greatest British Heavyweights | All-Time Ranking
The very first boxing match was held in Britain in 1681. Since then, Britain's soil remained pretty rich with some greatest boxers of all time. The indigenous boxers showed their miraculous talents while wearing boxing gloves. And now, let's dive into the all-time ranking of these greats.
10. William Hague
The British heavyweights boxing champion William Hague started his career at a very early age in 1904. That same year, Iron fought at the Volunteer Drill Hall as a professional boxer for the first time, and he won his very first game.
William is probably the only British heavyweight who demonstrated his loyalty towards his nation during WW1. But he suffered brutal injuries while serving the royal force. However, he came back even stronger and held the heavyweight titles for two consecutive years, from 1909 to 1011.
That is what makes him one of the best boxers in history. Championship changed his life completely as he was also titled "IRON" after winning several awards. His bravery and strength surely played a crucial role in his tenth place in our list of the top 10 greatest British heavyweights.
9. Bruce Woodcock
The English heavyweight boxer, Bruce, was a champion during his school days. He made up his mind to be a boxer when he was just 6 years old. At this age, deciding such a big decision is not easy. But, he was a legend who has his own plan to rule the world.
He started to work as a railway fitter to support his dream to become a great boxer. Later he joined multiple training clubs. Before that, Bruce's father, a British Army lightweight champion, trained him in his early days. However, his first big achievement came when he achieved the Northern Counties title in 1938-39.
And he kept on winning more awards like the British and Empire heavyweight titles from 1945 to 1950 and the European heavyweight championship title in 1946-1949. Bruce is known for his fearlessness as he challenged more experienced champion Jack London for the British heavyweight title in 1945.
8. Frank Bruno
The British former boxer Frank Bruno started his career in 1981. He is well known for his exceptional punching power. Besides, he is one of those champions who had a very colorful journey. He actually won his first 21 fights continuously and witnessed immense fame.
After that, the international boxing magazines started putting him on their covers. And then, he was chosen to fight at the international level in 1982. That was the year, and he never looks back after that. He participated in 45 fights and won 40 among those, a sign of being one of the best heavyweight boxers to date.
Franko won the WBC heavyweights title in 1995. He had his initial push with that and started working harder to achieve more awards. Throughout his career, Iron Mike faced multiple top-rated heavyweights throughout his career, such as Mike Tyson and Lennox Lewis.
7. Herbie Hide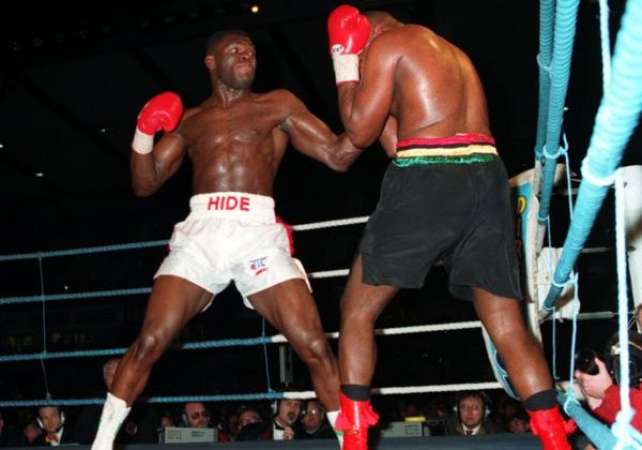 Herbie, the British heavyweight title winner, was a domestic boxer throughout his early career and later received international fame. Famous for his punching power and killer instinct, Herbie always followed his vision and his own tactics. He was known as "The Dancing Destroyer" during his heydays.
Hide first appeared in the boxing world in 1989. And after struggling hard for 4 years, he won his very first British heavyweight title in 1993. Later on, he won two WBO heavyweight titles between 1994 and 1999.
Herbie participated in 53 official matches and won 49 among those, a massive success for any boxer. His numerous awards earn him the 7th spot in our list of the top 10 greatest British heavyweights in boxing history.
6. Joe Bugner
The Hungarian-born British-Australian former heavyweight boxer and actor Jozsef Kreul Bugner was one of the richest boxers in history. Joe started his professional boxing career in 1967, at the age of just 17. In an interview with a global media house, he once disclosed that he was not sure about his career in boxing. But, he started after a couple of his friends and trainer insisted on him.
Fen Tiger became unstoppable and won the British Commonwealth Championship title twice. He also achieved the European championships thrice. These accolades are enough to place Aussie Joe in the 6th spot among the world's best heavyweight champions.
After having a successful sting in professional boxing, Joe moved to the acting field. He has appeared in several Hollywood blockbusters like Street Fighter and Fatal Bond. Needless to say, he is the living example that hard work can pay off big time.
5. Tommy Farr
The Empire heavyweight champion Tommy Farr started his career at a very early age. In the beginning, he had a very hard time in boxing. And it took him quite some time to improve himself and become the best.
In 1936, he fought in the light heavyweight division of the Welsh championship and won. He gained two more awards in the following year, the British heavyweight championship and the Empire heavyweight championship.
He showed praise-worthy courage and stamina inside the ring and won 84 matches out of 137 he has ever participated. Many years have already passed since he took his retirement from active boxing. But he is still counted among the best British boxers in 2021 and for many more years to come.
4. Jack Petersen
English boxers Jack Petersen started his boxing career at the tender age of just 18. He was a well-proportioned athlete who was counted among the fittest male athletes during his heydays. He was widely noted for his fearless attitude and unmatched confidence.
In his early career in the Welsh Amateur Boxing Association, Jach reached the middleweight finals twice and the light-heavyweight finals once. After a few years, he won the Welsh ABA titles in both the light-heavyweight and heavyweight categories. He has also achieved the British ABA title at the light-heavyweight division.
Throughout his boxing career, he won many prizes, although he did not compete in a great number of matches. He came into the ring just 38 times and lifted the title in 33 of those. Not only just awards, but he received praises from all over the globe for his short but incredible boxing journey. So, it will be almost a seen not to include him in the 4th spot in our list of the greatest British heavyweights.
3. Henry Cooper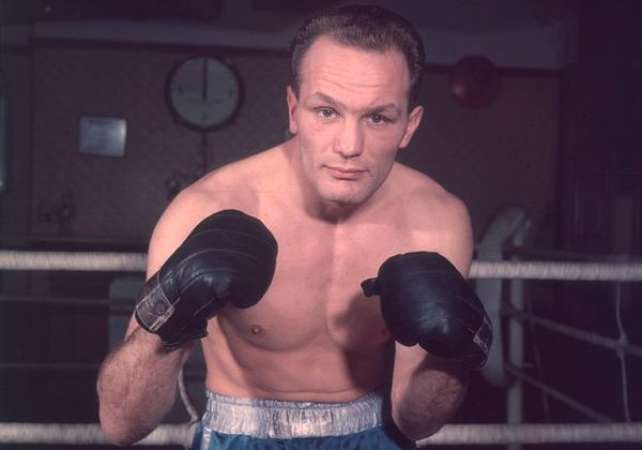 Sir Henry Cooper is remembered for his adrenalin-driven boxing fight against the greatest and the most controversial athlete of all time, Mohammad Ali, in 1963. Henry started his career in 1949, although his early life was really tough. He practiced throughout the World War era but never gave up.
He kept working for his boxing dreams while shifting through many odd jobs to support his training expenses. The very first title he won was the European heavyweight championship, and he reigned that for three years. Henry was the very first champion who won BBC Sports Personality of the Year twice. He is also the only British boxer to win the Lonsdale Belts three times.
Henry participated in 55 boxing fights and won 40 of them. He played for 12 straight seasons in British and Commonwealth heavyweight championships and remained undefeated. And that's why we have ranked him at 3rd place in our list of the greatest British heavyweights in boxing history.
2. David Haye
Ex-British professional boxer David Haye won multiple world championships in two different weight classes. The giant is well known for his flexibility and speed. He strongly believes in hard work and paved his way to be the best above all.
He is the very first British boxer who reached the World Amateur Boxing Championships, although he won the silver medal in 2001. BoxRec named him the world's number 1 cruiserweight champion twice between 2005 and 2007. And in 2008, The Hayemaker earned the cruiserweight world champion title.
In his 32 boxing fights, he won 28 matches and got appreciated by all his fans for having such an amazing feat. David surely deserves his place in the British heavyweight rankings in 2021. Don't you also think that it would be really unjust not to place him in the second spot among the greatest British heavyweights in boxing history?
1. Lennox Lewis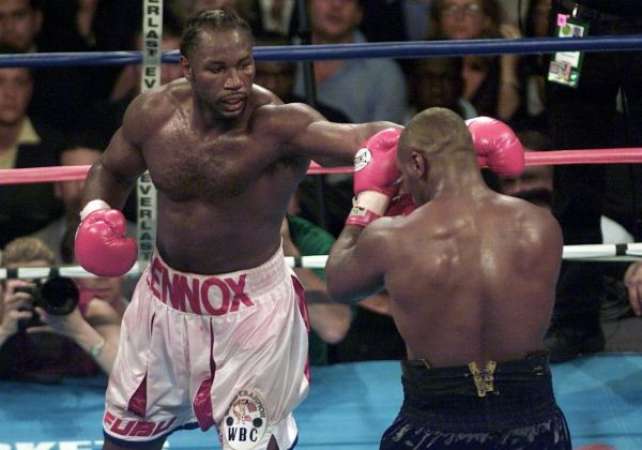 English boxers Lennox Lewis aka The British Brown Lennox fought professionally between 1989 and 2003. He was nicknamed "The Lion" because of his strength and winning prowess. He was also one of those champions who are always up for any competition and never look back.
He won many awards in his early career spanning 3 years, including the regional heavyweight championships and the European, British, and Commonwealth titles. He participated in 44 matches during his playing career. And guess what? He won 41 out of them. Besides, Lewis also lifted the world heavyweight championship trophy thrice.
He grabbed the top spot in the WBC rankings in 1992 after defeating Donovan Ruddock with a controversial boxing decision. However, he is the last heavyweight to hold the undisputed championship title in his belt.
Final Thought
Boxing is one the most-watched sports in the world and has millions of fans all across. And they appreciate British boxers as much as they appreciate their American or Italian counterparts. So, that's all for today, folks!
Feel free to drop your opinion and feedback about this ranking of the greatest British heavyweights!
Don't Miss >> Greatest Female Boxers Of All Time
Greatest British Heavyweights | All-Time Infographics
FAQs Regarding Greatest British Heavyweight Boxers
Q. Who is the greatest British boxer of all time?
The greatest British boxer of all time is Lennox Lewis. He was one of the best and strongest boxers, which is why he was called The Lion. He was not only famous for his achievements but The Lion was also famous for having huge numbers of fans. people were crazy to see him fighting. His tactics and his style of winning made him the best of all-time greatest British boxers.
Q. Who is the best UK boxer?
The best boxer in the UK is Tyson Fury. He is one of those giants who never accept defeat. He is the third heavyweight after Floyd Patterson and Muhammad Ali. Tyson is well known for his speed and his moves. He also won unified WBA, IBF, WBO, IBO, and The Ring titles. That is why we and all the boxing fans consider him as the best UK boxer.
Q. Who is the best heavyweight boxer in England?
The best heavyweight boxer in England is also Tyson Fury because he is the third heavyweight champion after the best boxer in history like Mohammad Ali and Floyd Patterson. He is the one who is also most famous and appreciated all across England. In short, he is the pride of the British Nation.
Q. Who was the greatest English boxer of all time?
The English boxer of all time is Bob Fitzsimmons. He got fame by beating Jim Corbett. Bob is in The Guinness Book of World Records as the lightest heavyweight champion. Every athlete works so hard to beat the records and make a new one. But, to date, no boxer cracked his Guinness Book record.  That is why Bob is considered the greatest boxer of all time.