Top 10 Richest Boxers | Net Worth & Salary Details
January 9, 2021 By Sourav
---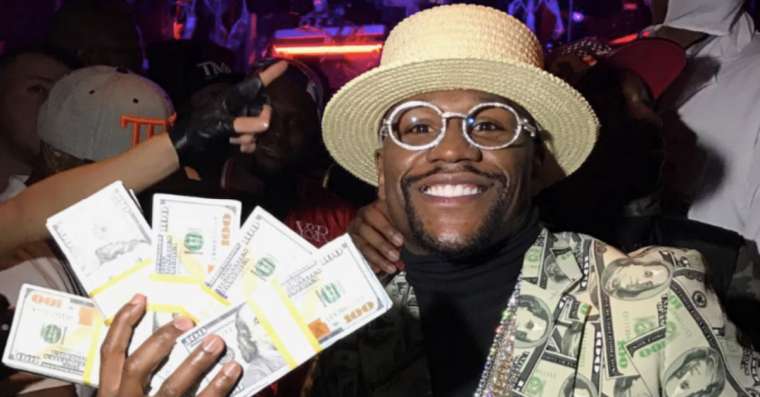 The world considers Boxing as one of the most dangerous and risky games. It not only requires the player to deliver punches but also receives punches and be alright. This game is notorious for driving people into various performance-enhancing drugs among other things. While rumors say that all the boxers take at least some amount of drugs, we beg to differ. Not only is that unethical but is extremely dangerous for their health. The greatest boxers in this list are by far the richest among all and are immensely loved by fans all over the world. So without further ado, let's start this list of Top 10 Richest Boxers 2021.
Richest Boxers In 2021: The Exclusive List
Boxing as a profession can be rewarding as well as degrading. It depends on the person if he or she can take it positively or not.
10. Bernard Hopkins ($40 Million)
At number 10 in this list of top 10 richest boxers 2021, we have Bernard Hopkins. His full name is nothing short of a prince's name which is Bernard Humphrey Hopkins Jr. With his amazing talent and skills, he has already won tons of championships and world titles at middleweight, lightweight as well as heavyweight.
He was the winner of the 1994 IBF middleweight championship. Bernard Hopkins is the first male boxer to simultaneously hold world titles by all four major boxing sanctioning bodies. His amazing skills have taken him to heights that are unreal.
9. Marvin Hagler ($45 Million)
At number 9 in this list of top 10 richest boxers 2021, we have Marvin Hagler. This millionaire boxer on this list is a (now retired) professional American athlete who has made his name in the field (or should we say the ring). Jokes apart… he is 5 ft. and 9 inches tall.
This amazing player is 62 years old right now, which coincidentally is the number of matches won by him to date. Out of the 67 matches he has played, he won 62 of them. This is why he has made his place significant in the history of boxing. Marvin Hagler is an amazing player who not only is talented but is consistent as well.
8. Muhammad Ali ($50 Million)
At number 8 in this list of top 10 richest boxers 2021, we have Muhammad Ali. Recently deceased professional boxer and activist who is one of the most celebrated boxers in history were from Louisville, Kentucky, United States. He died because of septic shock at the age of 74.
One of the most dominant athletes, Muhammad Ali, spent an amazing life before he left this world and is an inspiration to millions. Fans named him the 'Greatest', 'The People's Champion', and 'The Louisville Lip', and he truly lived up to his name.
7. Vitali Klitschko ($65 Million)
At number 7 in this list of top 10 richest boxers 2021, we have Vitali Klitschko. Vitali Volodymyrovych Klitschko might be a difficult name to pronounce but his work is impeccable in his field, which is boxing. He is a Ukrainian politician along with being a former professional boxer. This amazing man is the first professional boxing world champion to hold a Ph.D. degree, how cool is that?
He was given the nickname of 'Dr. Ironfist' because of his doctorate degree and his amazing skills in boxing. Not only him but his sibling was also a boxer as is currently a former heavyweight champion. So we see, the champion streak runs in their blood.
6. Sugar Ray Leonard ($120 Million)
At number 6 in this list of top 10 richest boxers 2021, we have Sugar Ray Leonard. His original name is Ray Charles Leonard and he is right now 63 years old. He was part of the famous team of four boxers who were famous during the 1980s. The team was called 'the fabulous four 'and consisted of Thomas Hearns, Marvin Hagler (who also is on this list) as well as Roberto Duran.
This fame may be a factor for him being so popular, but his incredible talent is always the primary thing. He now also gives motivational speaks and also acts! Let's speak about multitalented people and he is one of them.
5. Lennox Lewis ($130 Million)
At number 5 in this list of top 10 richest boxers 2021, we have Lennox Lewis. This 6 ft. 5-inch boxer has dual nationality. He is Canadian as well as British. He is rated at heavyweight in his game and has won multiple championships and awards. The nickname 'lion' really suits a person like him and is completely appropriate.
Lewis is a (now retired) professional boxer from London, England. He is right now 53 years of age and was born on 2nd September, in the year of 1965. He has won several titles, regional championships, which consist of the European, British, as well as Commonwealth heavyweight titles.
4. Oscar De la Hoya ($200 Million)
At number 4 in this list of top 10 richest boxers 2021, we have Oscar de la Hoya. Born on February 4, in the year 1973…he is right now 46 years old. Oscar also has dual citizenship namely American and Mexican. He has 45 total fights to date out of which he has won 39 and lost 6.
3. Manny Pacquiao ($200 Million)
At number 3 in this list of top 10 richest boxers 2021, we have Manny Pacquiao. Fans also noted him as one of the greatest boxers of all time because of his achievements. Emmanuel Dapidran Pacquiao is a Filipino boxer who also happens to be a politician.
Most people don't know this but the third boxer in history to win genuine world titles in three of the original eight weight divisions of boxing.
2. George Foreman ($250 Million)
At number 2 in this list of top 10 richest boxers 2021, we have George Foreman. He is now retired but it doesn't mean he is not rich anymore. He is the second richest boxer in this world right now and that is something special.
Nicknamed big George, he is American and is 6 ft. and 3 inches in height. He has a total of 81 fights and of which he has won 76!
1. Floyd Mayweather Jr. ($380 Million)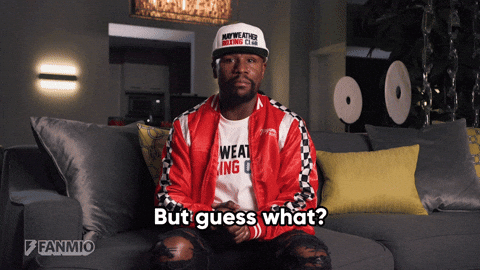 At number 1 on this list of top 10 richest boxers 2021, we have one of the greatest boxers, Floyd Mayweather Jr. Ranked among the very best, he is the number one right now. Floyd has his own charms and strengths.
All of his fights are amazing and are hugely entertaining. He gains tons of royalty money, sponsorship, and endorsements from his matches which add up to his income.
Share your thoughts about the Richest Boxers 2021 list in the comments below.