The Six Best Footballers Never To Play For England
December 21, 2021 By khansa
---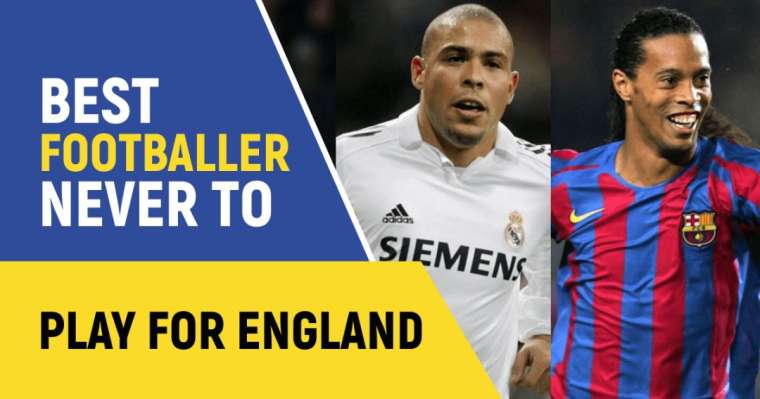 Current England soccer manager Gareth Southgate is often criticized for handing out too many caps to younger players. In days gone by, it was felt that footballers needed to work much harder in order to earn that international recognition at the senior level.
Best Footballers Never to Play for England
Pic Courtesy: "West Ham mural in Upton Park" (CC BY 2.0) by Matt From London
It's a theory that is backed up by this list of players from yesteryear. Each of them was effective in their different positions but, remarkably, they were never capped by England.
Don't Miss: Best Goalkeepers In 2021 - Global Ranking
Tony Coton: Goalkeeper
There are a number of contenders for the goalkeeping position but Coton edges this tough category. He enjoyed a long, 19-year professional career, during which time he represented both Manchester United and Manchester City.
One of his other former clubs, Watford could also use a keeper of Coton's ability right now. After a mixed start to the season, the Hornets are an outside bet to be relegated at the end of the current campaign.
The online best betting sites affiliated with sbo.net have bottom side Norwich City as clear favorites for the drop but there is some interest in Watford right now. Anyone looking to get involved with those relegation markets can also gain insight via news and opinion articles.
As the EPL season develops, sbo.net will update the odds and show the market in real-time. Anyone wanting to make a move can do so via the recommended panel of betting sites, many of whom have some generous welcome promotions available.
A choice of other markets, plus a selection of funding options and effective customer service are among the additional benefits.
Tony Coton is so highly regarded that he remains as a chief goalkeeping scout at Manchester United yet he was never capped by England.
Billy Bonds: Defender
It's rare for an outfield player to match a goalkeeper for longevity but Billy Bonds spent an incredible 24 years as a professional. He began at Charlton but was best known for his 21 seasons at West Ham United where he won the FA Cup twice.
Perhaps if he'd played with a higher profile club in the 1970s he would have earned that England recognition.
Ron Harris: Defender
We're going back a little further in time now to a player whose career spanned an incredible three decades. Ron Harris was a great servant for Chelsea and helped the team to some major honors in the late 1960s and early 1970s.
Harris was known as one of football's 'hard men' and perhaps that reputation prevented him from earning full international honors. That's a great shame as he was a capable defender who many feels deserved his chance at a higher level.
Micky Hazard: Midfielder
The only thing that Micky Hazard lacked was a physical presence. Otherwise, he was the perfect midfielder with pinpoint passing, tricky dribbling, and an eye for goal. Hazard was especially deadly in dead-ball situations and scored one of his most important goals for the Spurs in a UEFA Cup Semi-Final from a free-kick.
Later, he went on to play for Chelsea before coming back to Tottenham at the end of his career. He was a fans' favorite wherever he went but couldn't quite convince the England management to give him a chance.
Kevin Campbell; Striker
Of all the recognized strikers to have never played for England, Kevin Campbell has the most number of goals in the English Premier League. His list of clubs includes Arsenal and Nottingham Forest but the attacker was at his most effective across six years with Everton.
Campbell finished his career with 148 senior goals but that wasn't enough to persuade various England managers that he was good enough for a call-up.
Jimmy Greenhoff: Striker
Besides the names on this list, there are many other wonderful players who never represented England at full level. However, most experienced observers feel that Jimmy Greenhoff was the best of them all.
It's perhaps understandable that the striker may have gone under the radar while playing with unfashionable Stoke City but he was firmly in the public eye during his four years at Manchester United.
Greenhoff scored over 150 goals in his senior career but, despite earning six caps at Under 23 level, he never represented the full England side.
Best Footballers Never To Play For England - Infographics