Top 10 Greatest Athletes Who Are Known By Different Names
July 8, 2021 By Sourav
---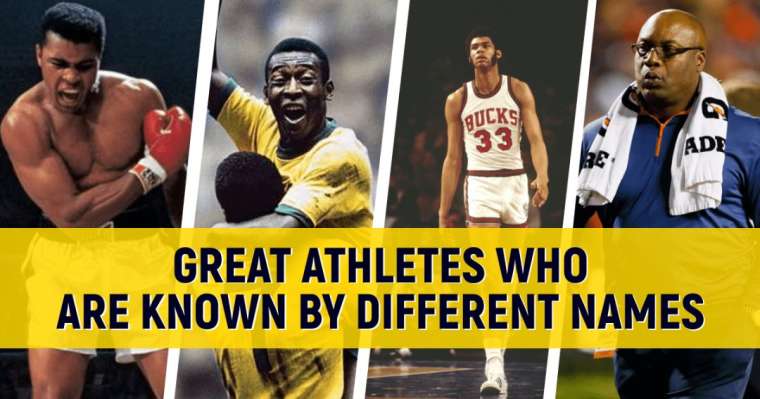 Changing the name is common among movie celebrities as they feel comfortable while using their alias names off-screen, and it is also very common for many different sports stars. So, here goes the list of greatest athletes who are known by different names.
Greatest Athletes Who Are Known By Different Names
"What's in a name? That which we call a rose, by any other name would smell as sweet." — Juliet.
The world enjoyed it when one of the best hard hitters in cricket, Shahid Afridi, became Boom Boom Afridi for his astonishing sixers. The world also witnessed Shoaib Akhtar becoming the Rawalpindi Express for his tremendous bowling speed. But that's not all; many athletes made their nicknames official in a legal way. And they did it as they are more popular with their nicknames.
10. World B. Free
This American former professional basketball player played in the NBA from 1975 to 1988. Nicknamed the "Prince of Midair", he later played with the name "All-World".
He and George Gervin battled for scoring titles in back-to-back seasons in 1978-79 and 1979-80 as he burst onto the NBA scene in 1975.
He was born with the name Lloyd Bernard Free and nicknamed "World" by his friends during his junior high days in Brooklyn. According to him, "they just started calling me 'all-world', because all-city and all-county and things like that weren't good enough.
Finally, they just started calling me World." On December 8, 1981, he legally changed his first name to World and became World B. Free.
9. Marvelous Marvin Hagler
This legendary retired American professional boxer was an undisputed World Middleweight Champion from 1980 to 1987. Marvin holds the highest KO% of all middleweight champions at 78% along with twelve undisputed title defenses.
He also earned his place in the International Boxing Hall of Fame and the World Boxing Hall of Fame. The International Boxing Research Organisation rates Hagler as the sixth-greatest middleweight of all time.
Born as Marvin Nathaniel Hagler, he legally changed his name to Marvelous Marvin Hagler in 1982. He made that move after getting annoyed with network announcers mentioning him by his nickname "Marvelous".
He holds his place in the list of greatest athletes who are known by different names.
8. Chad Johnson
This retired American football wide receiver last played for Monterrey Fundidores of the professional football league in Mexico. CNBC listed Ochocinco as No. 1 of "Most Influential Athletes in Social Media" in April 2011.
A six-time NFL Pro Bowler, Chad earned his place in the All-Pro teams three times in his active career. On 25th October 2006, Johnson announced his alias name "Ocho Cinco" which stands for "eight five" in Spanish, the jersey number he wore.
The back of his jersey read "Ocho Cinco" instead of "C. Johnson" against the Atlanta Falcons during warm-ups for the 29th October 2006 game. He then legally changed his name to Chad Javon Ochocinco on 29th August 2008.
After a few years with the new name, including a terrible season in New England, he again changed his name back to Chad Johnson. He is one of the most controversial sports stars in the list of greatest athletes who are known by different names.
7. Mark Super Duper
This American football wide receiver played for the Miami Dolphins of the National Football League from 1982 to 1992. His partnership with Pro Football Hall of Fame quarterback Dan Marino and fellow wide receiver Mark Clayton achieved the highest success for the Dolphins.
Duper earned his place into the Miami Dolphins Honor Roll on 15th December 2003. On a different note, He also finished seventh in the 200-meter dash and reached the semifinals of the 100 meters in the 1980 Olympic trials.
Born as just Mark Duper, he earned his nickname 'Super Duper' from his teammates for his immense display of skills during his football days.
With the Pro Bowl selections, he also made this name official in 1985. He is definitely one of the greatest NFL stars in the list of greatest athletes who are known by different names.
6. Sugar Ray Robinson
Frequently cited as the greatest boxer of all time, the American sports sensation, Sugar Ray Robinson, turned professional in 1940, at the age of just 19. He holds a 128–1–2 record with 84 knockouts in his active boxing career.
Robinson went on a 91 fights unbeaten streak from 1943 to 1951, which eventually became the third-longest streak in professional boxing history.
He attempted to enter his first boxing tournament and got a refusal as he failed to obtain an AAU membership card. As a 15-year old then, Sugar could not procure a membership due to the 18-year benchmark entry restrictions.
Walker Smith Jr. became known as "Sugar" Ray Robinson when he circumvented the AAU's age restriction by borrowing a birth certificate from his childhood friend Ray Robinson. Without a doubt, this boxing legend deserves his place among the greatest athletes who are known by different names.
5. Ahmad Rashād
Former professional football player of Gridiron and an American sportscaster, mostly with NBC Sports, Ahmad, earned his place in the College Football Hall of Fame on 9th May 2007.
Oregon pulled this All-American running back and wide receiver as the fourth overall pick in the 1972 NFL Draft.
Born as Robert Earl Moore, he eventually became famous as 'Bobby Moore' during his early career. Later Moore converted to Islam in 1972 and changed his name to Ahmad Rashād.
Ahmad stands for the "Admirable One Led to Truth" in Arabic while his last name comes from his mentor in St. Louis, Rashad Khalifa. The American sports legend definitely deserves a place among the greatest athletes who are known by different names.
4. Bo Jackson
The famous retired American baseball and football player holds the record for being the only athlete to become an All-Star in two major American sports.
One of the greatest multi-talented athletes, Bo, became the two-time state champion in the decathlon as he set state school records for indoor high-jump with 6'9" and triple-jump with 48'8" in 1982.
He got his original name, Vincent Edward Jackson, after his mother's favorite actor, Vince Edwards. His family described him as a "wild boar hog," as he would constantly get into trouble in his childhood days showing the ferocity and energy of a wild boar.
Eventually, this nickname shortened from boar to "Bo". For his amazing contribution to sports, he definitely deserves a place among the greatest athletes who are known by different names.
3. Kareem Abdul-Jabbar
This retired American professional basketball player played 20 seasons in the NBA for Milwaukee Bucks and Los Angeles Lakers as a center. One of the legendary basketball stars, Abdul-Jabbar, achieved the 'NBA Most Valuable Player' six-times.
He earned his place in NBA All-Stars a record 19 times. Besides, he achieved his spot in All-NBA 15 times, and in NBA All-Defensive Team 11 times.
Born Ferdinand Lewis Alcindor, Jr., he took the Shahada twice and converted to Sunni Islam while attending UCLA in the summer of 1968. He later made his name change official a day after the Bucks won the championship in 1971.
Kareem sued the younger Abdul-Jabbar of the Dolphins in 1998. He did that as he though the younger player could harm the image of the name he made famous. He definitely deserves a place among the greatest athletes who are known by different names.
2. Muhammad Ali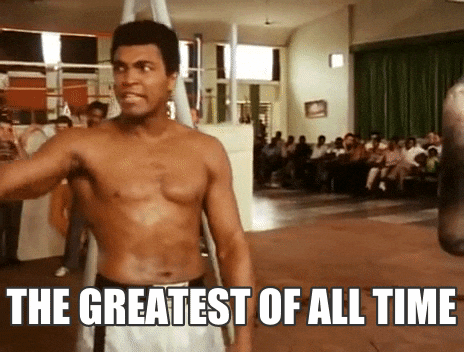 This legendary former American sportsman is generally considered among the greatest heavyweight boxers in the sport's history. BBCA named him "Sports Personality of the Century" and Sports Illustrated also named him the "Sportsman of the Century".
Born as Cassius Marcellus Clay, Jr., he expressed his wish to become a Muslim during the 1960s. The nation of Islam initially refused him due to his boxing career.
But after his victory in the Liston championship in 1964, the Nation of Islam agreed to recruit him as a member. Elijah Muhammad declared soon that Clay would be renamed, Muhammad Ali. Later in an incident, Elijah announced "Cassius Clay is my slave name," which created a huge sensation in media.
Ali converted from the Nation of Islam section to mainstream Sunni Islam in 1975. This controversial athlete definitely deserves his place among the greatest athletes who are known by different names.
1. Pelé
Legendary Brazilian footballer Pelé is widely regarded as the best footballer of all time. Born on 21st October 1940, he has an unreal record of 1281 goals in 1363 football matches that he played in his active career.
That feat also earned him the Guinness World Records for most career goals scored in football. Initially named after the American inventor, Thomas Edison, as Edson Arantes do Nascimento, his family called him 'Dico' during his childhood.
Pelé then got his world-famous nickname during his schooldays. His school friends gave him the nickname after the famous goalkeeper of the local Vasco da Gama Club, Bilé.
Bilé stands in Hebrew for "miracle", but the word has no known meaning in his mother tongue, Portuguese. Without any doubt, Pelé is definitely the greatest among the athletes who are known by different names.
Athletes Known By Different Names - All-Time Infographics
Final Words
Most of the football players in Brazil are known by their nicknames. Besides, changing names rapidly or using alias names in jerseys is very common in the NBA. Throughout the sports world, there are many cases of name changes where some of them use the nicknames because of their incredibly long original names, as they change their names officially or just because they love that name. And now, we hope that you liked our list of the 10 Greatest Athletes Who Are Known By Different Names.