Top 10 Pro Athletes Who Love Animals
January 27, 2021 By Sourav
---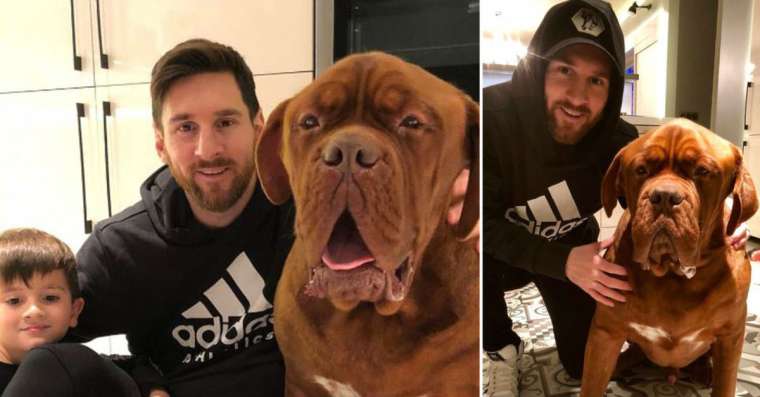 No matter how much we like to fascinate ourselves with the assumption that being a sports star implies that one is devoid of the usual humdrum of ordinary life, the truth says otherwise. A sports star can just be the guy next door, with own sets of fun, worries, and pets. Yes, you heard that right! Surprisingly, the list of the Top 10 Pro Athletes Who Love Animals is a rather bulky one, and it has some really intriguing facts that will absolutely arrest your attention! So here is the compilation of 10 sports stars who love animals. Buckle up!
Pro Athletes Who Love Animals
10. Amanda Beard
Amanda Beard, with an insanely popular Playboy magazine appearance back in 2007, and Sports Illustrated and FHM magazines, and also gold medal at the 2004 Athens Olympics in the event of 200m breaststroke to boost, was displayed in a campaign for People for the Ethical Treatment of Animals (PETA) at the 2008 Beijing Olympics.
"Seeing animals slaughtered to be worn as fashion is awful to me, so I'm definitely against wearing fur…I'd much rather go naked than ever put a dead animal on my body," PETA had quoted Amanda explaining her grand notion.
9. Shane Mosley
The well-known professional boxer, Mosley has proved himself to be one of the most familiar faces of the anti-dog-fighting campaign. Mosley used his ads to inspire people that "dogfighting is a loser's game and that only cowards participate in it.", according to PETA!
In addition to posing for PETA, Mosley was photographed beside his own furry buddy, Nitro, that too in the ring. That's some affection, man! Shane now holds his place among the top 10 pro athletes who love animals.
8. Tim Tebow
Tim Tebow, an inevitable inclusion to our list of top 10 pro athletes who love animals, especially his own pet, a Rhodesian Ridgeback, with whom he once posed for a photograph. According to SI, Tebow originally called his dog Bronco because of his addiction to the Broncos.
He couldn't possibly know that only months later, he would be transferred to the Jets. And, that's how the dog's name ended up being the Bronx. Phew! Fascinating, isn't it?
7. Mike Tyson
If we are making a list of the top 10 pro athletes who love animals, it will be an impossibility if we miss out on one of the greatest boxers of all time, Mike Tyson! Remember the Hollywood hit Hangover? Mike was shown to have a rather intimidating threat for the intruders, as his pet was a tiger.
Well, if rumors happen to be true, Mike actually has a Tiger as a pet. Yahoo Sports noted that Tyson was an enthusiast collector of Siberian white tigers before being a victim of bankruptcy, probably as a testimony for the same since the expense is around $4,000 per month to care for a Siberian white tiger.
6. Dennis Rodman
The NBA star never backed down when PETA asked him to join their venture against animal abuse, and stepped up proudly, featuring an ad for the very reason. No wonder he is on our list of top 10 pro athletes who love animals.
The two-time Defensive Player of the Year was noted to be the first sports star to attempt a pose for the "Rather Go Naked Than Wear Fur" series, according to PETA. Rodman earned our respect further when he said plenty of free furs were offered to him over the years, never even once did he succumb to the temptation. Bravo, Dennis!
5. Amar'e Stoudemire
NBA star Amar'e Stoudemire, in spite of his famous pose encouraging nudity (except some rather awesome tattoos), has enjoyed his popularity for his love for animals by participating in PETA's campaign against animal abuse.
According to PETA, the Knicks forward joined the quest to "raise awareness of cruelty to animals and is baring his skin to help animals keep theirs." Stoudemire further added, "I wouldn't want to see anything cruel happen to any animals just for fashion." Kudos to this addition of pro athletes who love animals.
4. Candace Parker
Candace Parker is an astounding exception from the aching familiar habit of basketball stars who have an inclination for outfits of fur and mink. This Los Angeles Sparks star stood in front of a camera for a PETA ad in 2010 and also filmed a PSA for them, alongside her pet dog, Fendi.
She told, "I really feel like it's very cruel what they do to animals, and I love my dog and couldn't imagine anybody harming her." There should be no argument as she makes it to the list of the top 10 pro athletes who love animals.
3. Brendon Ayanbadejo
The former Ravens linebacker is an interesting addition to the list of top 10 pro athletes who love animals. But Brendon is a familiar animal advocate, and very opinionated in expressing his love for animals too.
Besides, he made his name among the most popular American Football players on social media. In fact, He once volunteered to pose for a fantastic ad with his pet, a French bulldog, Buster, to vocalize his protest against animal abuse.
2. Matt Wieters
Another name among the top 10 pro athletes who love animals, we indeed have a significant choice. He is Baltimore Orioles catcher Matt Wieters. Matt was a highlighted inclusion to the enthusiasts who were very actively involved with the Pawject Runway, a Baltimore fashion show featuring an attractive collection of dogs and cats in August.
All the proceeds were reported to go toward animal rescue quest, CBS Baltimore exclaimed. Interestingly, Matt's wife, Maria is on the board of directors of the Baltimore Animal Rescue and Care Shelter. Together they have a German Shepherd and two cats as their pet. Animal lovers indeed!
1. Darnell Dockett
Here is a guy who will make you stumble provided he brags about the pet he owns. Yes, as an opening name for the sports stars who love animals, nothing can be a better start than Darnell Dockett. The American footballer happens to have a pet alligator. This defensive bloke from the Cardinals made quite a sensation back in 2011 when he proposed that he will actually join his training camp which is accompanied by none other than Nino, his pet alligator!
Darnell even tried to take it one step further when he decided to adopt a baby tiger. That could be an interesting mate for Nino. Unfortunately enough, PETA lodged a complaint against him to the U.S. Fish and Wildlife Service. Well, next time if you have to identify Darnell Dockett as the weird guy who annoyed AJ McCarron's girlfriend on Twitter, think twice!
It is really heartwarming to see our popular pro athletes who love animals, step up to cheer the cause of saving animals or preach the inspiring messages of loving them as they pose with their pet. Motivation finds the way and this is a rather 'sport' effort to ensure that notion.
So these were the top 10 pro athletes who love animals. Feel free to share your thoughts in the comments down below.