Top 10 Most Short-Tempered Cricketers of the World
October 6, 2021 By Sourav
---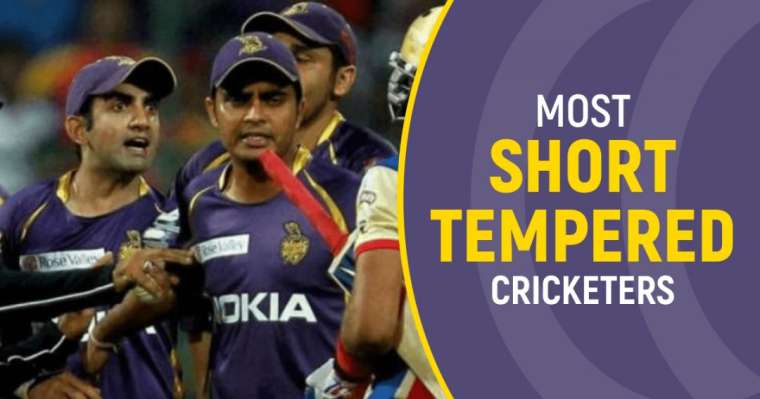 Cricket is often called "Gentleman's Game" but even in the famed title, at times, it cannot keep the anger from running high. Following is the list of the 10 most short-tempered cricketers in the world.
Most Short-Tempered Cricketers of the World | 2021 Updates
10. Curtly Ambrose (West Indies)
One of all-time best fast bowlers, with his 6 feet 7-inch frame, Ambrose was the persona of intimidation. One memorable incident happened back in 1995, when the gigantic pacer was throwing, what might be meteors at the Australian legend Steve Waugh. It would have been a whole lot better if Waugh had just focused on the game but he didn't and swore at the bowler.
This drove Ambrose crazy, who came charging into maul Steve Waugh with what would have been a memorable beating. But, thanks to his teammates that he survived the day.
9. Balaji Rao (Canada)
Some of you might remember the Canadian cricketer named Balaji Rao. Known for his rather eccentric actions on the field, Balaji Rao is famously remembered for an incident that took place in the 2011 cricket world cup.
During a match against Pakistan, probably the players went too far to tease the Canadian leading to an eruption of swear words from Balaji Rao at the whole Pakistani team.
8. Ian Botham (England)
The English cricketer and one of the best all-rounders of all time is well known for his outspoken nature and anger management issues.
Whether it was fighting with the passengers on the plane or getting into scuffles with fellow cricketers, Botham managed to stay in the headlines during his era.
7. Shoaib Akhtar (Pakistan)
Wasim Akram once said that if a pacer, after being whacked for six appreciates the batsman, he is not a true fast bowler. Similar was the case with the Rawalpindi Express Shoaib Akhtar. With his 150 kph bullets and lethal stares, he was a true fast bowler pumped with aggressiveness.
Whether it was opening up Gary Kirsten with a cracking bouncer, attacking a team-mate with a bat, or getting into verbal wars with Harbhajan Singh or Gautam Gambhir, Akhtar is regarded as one of the top short-tempered cricketers of the world.
6. Javed Miandad (Pakistan)
Usually, the smaller ones do not seem that intimidating. But history shows us some notable exceptions. One such exception was Javed Miandad. His infamous jumps at Kiran More are famous. One memorable incident took place when Dennis Lillee purposely blocked him which lead to the exchange of some well-chosen swear words.
In retaliation, Lillee aimed a kick at him. Unfortunately, the person he kicked was the short-tempered Miandad, who was just a foot away from cracking Lillee's head open. Luckily the field umpire saved the day and no harm was done.
5. Harbhajan Singh (India)
One of the best spinners of all time, Harbhajan Singh was probably one of the most respected players in Indian cricketing history. But, he still faced several controversies mainly due to his anger management issues.
He was banned for three test matches for calling Andrew Symonds a "monkey" in 2008. Other incidents include a verbal war with Shoaib Akhtar in the Asia Cup final and slapping fellow teammate Sreesanth in the Indian Premier League.
4. Virat Kohli (India)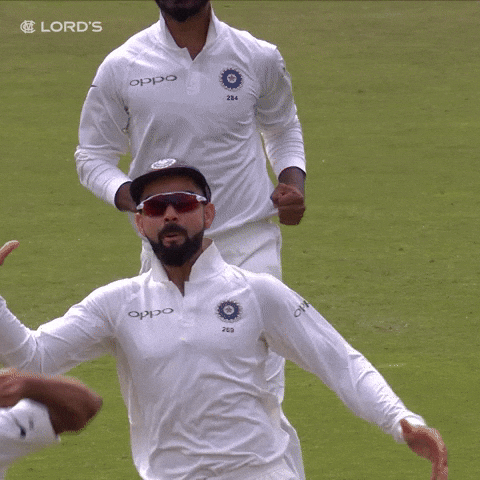 Virat Kohli is another talented cricketer and one of the greatest batsmen of all time with some serious issues regarding his temper. There have been a number of issues where his anger lit up the field.
Virat Kohli, ruled by an abusive group of spectators, stuck out his middle finger at his hecklers on the second day of the Sydney Test.
3. Andrew Symonds (Australia)
Australian star Andrew Symonds was one of the cricketers who could even intimidate Baltimore Ravens linebacker named Ray Lewis. Symonds had an amazingly short temper which led to consequences ranging from a brawl at a pub to taking a smack at his own teammates.
His antics make him deserved a spot in our top ten most short-tempered cricketers of the world.
2. Andre Nel (South Africa)
He is a fast bowler of the South African cricket team and has now retired and playing country cricket. And he was born on July 15, 1977. So he was amongst the most aggressive cricketers as he was famous for his anger on the field.
He had been in the news for taunting the batsmen whenever he used to take their wicket. He faced huge fines many times in his career for his short temper on the field.
1. Shane Warne (Australia)
Former Australian international cricketer Shane Warne marked his name among the greatest Australian athletes. The world often regards him as the best spin bowler ever. But, the media also criticized him for his short temper in many matches in his career.
He has had a lot of arguments with the batsmen and the umpires and even his teammates. The latest incident came into play at Melbourne during the big bash league with Marlon Samuels.
Most Short-Tempered Cricketers - Infographics
Conclusion
What do you think of the Top 10 Most Short-Tempered Cricketers of the World? Let us know in the comments below!