Mark Henry Biography, Net Worth, Career, Family, Personal Life, and Other Interesting Facts
January 10, 2021 By Sourav
---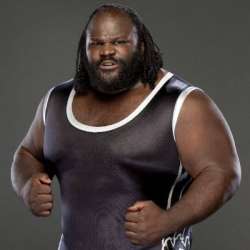 | | |
| --- | --- |
| Real Name | Mark Jerrold Henry |
| Nick Name | The King of the Jungle |
| Profession | WWE Wrestler |
| Nationality | American |
| Height | 6 feet 4 inches (1.93 meters) |
| Weight | 360lbs (160 Kgs) |
| Birth Date | 12-06-1971 |
| Age | 50 |
| Gender | Male |
| Birth Place | Silsbee, Texas, United States |
| Zodiac Sign | Gemini |
| Religion | Christian |
| Address | Austin, Texas, United States |
American Wrestler and Olympic weightlifter Mark Jerrold Henry, famously known as just Mark Henry, is currently associated with WWE. He has made his name as not only a Powerlifter but also as a strongman. Besides having a 'Legends' contract with WWE, he also works as a producer. He participated in the Olympic Games twice and won gold medals at the Pan American Games. Besides, he also became the WDFPF World Champion in 1995.
Henry achieved the USA National Powerlifting Championship twice and still holds the world record for deadlifts and squats. He now also holds the WDFPF world records for height squat and WDFPF world records for height deadlift. Besides, he also made his name in weightlifting and became the USA National Weightlifting Champion thrice. He won the American Open in 1992 and became the NACAC champion in 1996.
Henry held the Senior US American weightlifting records in all three classes from 1993 to 1997. He then achieved his first Arnold Strongman Classic victory in 2002. He also achieved huge success after joining WWE. Henry became the WWE World Champion twice and WWF European Champion once. He also achieved the WWE World Heavyweight Championship in 2011. WWE inducted him into their Hall of Fame in April 2018.
Mark Henry Biography and Stats
Mark Henry Early Career
During his schooling at his native Silsbee High School, henry started to squat more than 600lbs, a high school record at that time. The Los Angeles Times then named him the world's strongest teenager when he was just 18-year-old. Shortly after, he won the National High School Powerlifting Championships in 1990. During that competition, he made world records of 832lbs squat and 2033lbs total weightlift.
Former weightlifter and then-professor of the University of Texas, Terry Todd, then spotted Henry during the Texas High School Powerlifting Championships in April 1990. He then motivated Henry to peruse the Olympic-style of weightlifting after he completes his graduation. Henry then took part in the USPF Senior National Powerlifting Championships in July 1990. He achieved second place only after the legendary weightlifter Kirk Karwoski.
Henry achieved the United States National Junior Championships in April 1991. In that same month, he also achieved fourth place at the USA Senior National Championships. He broke the American weightlifting record 12 times in just his first year of competitive weightlifting. Besides, he became the top Superheavyweight in the United States. Shortly after, he has earned his qualification for the 1992 Olympic Games at the age of just 19.
Mark Henry Powerlifting Career
He won the USA Weightlifting American Open in 1992. Henry then won the USA National Weightlifting Championships in 1993 and the USA Olympic Festival Championships in 1994. And with those wins, he secured his complete dominance on American soil. Shortly after, he won three medals at the Pan American Games in 1995. He also set the world record of 903.9lbs raw deadlift and 948lbs squat without any squat suit.
He listed a massive 2314.8lbs in total at that time. And in 1996, he achieved the NACAC Championship to become the undisputed winner of North America, Central America, and the Caribbean Islands. After witnessing such feats, global media houses started to acknowledge him as the strongest man in the world and one of the best weightlifters of all time. He lifted more weight than any other lifters in five consecutive lifts.
Mark Henry Olympic Career
He received more publicity than any other weightlifter in the history of the United States ahead of the 1996 Olympic Games in Georgia. Besides appearing in the famous HBO 'Inside Sports' show, Henry also appeared in The Oprah Winfrey Show, Conan O'Brien, and Jay Leno show. Moreover, he also appeared in The Today Show. During the final weeks of his Olympic preparation, henry started to list 407lbs in the snatch and 507lbs in the clean-and-jerk.
He took part in the Olympic Games with a massive 414lbs bodyweight and 6 feet 4 inches height. And with that body measurement, he became the largest athlete ever to participate in modern Olympic history. He also then became the captain of the weightlifting team at the Olympic Games. Sadly, he injured his back in the very first round of the Olympic event and finished in 14th place.
However, he expressed his grudges over the use of anabolic steroids among the Olympic weightlifters. And, he vowed never to participate in the Olympic Games again until it becomes free from PED use. Following the 1996 Olympics, he broke his leg that ended his weightlifting career. However, he returned to the USAPL National Powerlifting Championships and won the Super Heavyweight title in 1997.
Mark Henry Wrestling Career
Following his participation in the 1996 Olympic Games, Henry signed a ten-year contract with WWE (then WWF). He made his first appearance in the World Wrestling Federation at the age of just 24 on 11th March 1996. He slammed veteran wrestler and commentator Jerry Lawler on that episode. Shortly after, he made his appearance in a fight between Lawler and Jake Roberts in the SummerSlam PPV event in August 1996.
Henry finally made his debut against Lawler in a game called 'In Your House: Mind Games' on 22nd September 1996. He achieved success in his very first match. He then joined with The Rock, Farooq, D'Lo Brown, and Kama Mustafa to form a team on 12th January 1998. Shortly after, he formed a tag team with D'Lo Brown and competed in WrestleMania XIV. However, they failed to achieve success.
Henry adopted a ladies man character and gave himself the nickname of 'Sexual Chocolate' in the following year. He quickly became a fan favorite and started his on-screen romantic relationship with one of the hottest WWE Diva, Mae Young. WWE then send him to OVW (Ohio Valley Wrestling) to sharpen his wrestling skills in 2002. He formed a team with Nick Dinsmore and took part in the OVW Southern Tag Team Championship in 2001.
Mark Henry Strongman Competitions Career
His mother died in the mid of 2000. And after that, he started practicing to take part in the Arnold Strongman Classic as a tribute to his mother. After a year-long practice to take part in the greatest strongman championship, he performed in an unbelievable manner in the competition on 22nd February 2002. He took part in four events to become the greatest overall body power in Columbus, Ohio.
Henry lifted the Apollon's Axle three times overhead in his very first event and surprised the world. He then performed an 885lbs deadlift for two reps in the second event followed by a 5000lbs Hummer push in the third event. He then carried 850lbs of the railroad in an inclined surface in the final Farmer's Walk event. And with that, he won the cup and $10k cash prize. Besides, he also won a $75k worth of Hummer and a fully-sponsored vacation tour.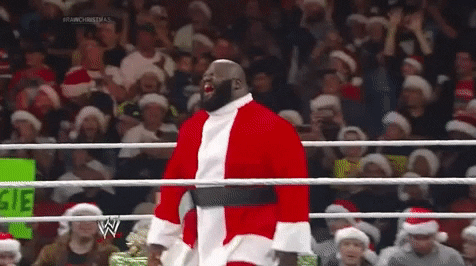 Mark Henry WWE Career
Following the strongman competition, Henry returned to the SmackDown brand of WWE in March 2002. He then moved to the main roster of RAW as a heel. Shortly after his transfer, he joined the Thuggin' And Buggin' Enterprises in August 2003. During his time at OVW, Henry tore the quadriceps muscle in February 2004. And for that injury, he underwent surgery followed by his post-operative recovery for more than a year.
During that time, WWE used him as a public relations figure. He then made his return to SmackDown in the WWE Tag Team Championship match on 30th December 2005. In the following year, he took part in a six-man tag team match in the Main Event XXXIII on 15th July 2006. Henry tore his patella tendon on that match. And, the doctor later found that he completely broke his palette tendon in two.
Following his recovery, ECW took him during the 2008 WWE Supplemental Draft. He then defeated two of the greatest wrestlers, Big Show and Kane, in a Triple Threat match during the ECW Championship. With a marvelous victory during that match, he emerged as the new ECW superstar. Shortly after, he rejoined Raw on 29th June 2009. However, SmackDown again drafted him back on 25th April 2011 as a part of the 2011 WWE draft.
Mark Henry Recent Career
Henry won the Battle Royal against 20 wrestlers on 19th August 2011 to become the main contender of the World Heavyweight Championship. He then faced Randy Orton in the 'Night of Champions' event and became the WWE World Heavyweight Champion. With that win, he became the fifth only African American to become a Heavyweight Champion in WWE. He then successfully defended his title in a Triple Threat steel cage match against Bryan during the 2012 Royal Rumble.
Henry announced that we would soon undergo a career-threatening surgery after suffering from a tragic injury on 14th May 2012. Following his absence for nearly nine months, he made his return to WWE Raw on 4th February 2013. In that same year, he competed against Ryback at WrestleMania 29 on 7th April 2013. He then took another pause from wrestling and returned to SmackDown in a match against Roman Reigns on 12th March 2015.
Mark Henry Retirement
After spending around a year in the SmackDown brand, WWE Raw drafted him during the 2016 WWE draft on 19th July 2016. RAW brand's General Manager, Mick Foley, then arranged a United States Championship match between Henry and Rusev. However, Henry lost that match by submission. He then made a new team with RAW's biggest stars at that time, Goldust and R-Truth.
Shortly after forming the group, they challenged The Shining Stars and Titus O'Neil together and defeated them In October 2016. Henry then took part in the Royal Rumble match on 29th January 2017. He then participated in the Andre the Giant Memorial Battle Royal match at WrestleMania 33. Shortly after, he officially announced his retirement from professional wrestling and took a backstage job as a producer.
Mark Henry WWE Hall of Fame
Following his retirement, he made a cameo appearance during the 'Raw 25 Years' main event in January 2018. WWE then inducted him into their WWE Hall of Fame on 19th March 2018. Shortly after, he competed in his last match at the 'Greatest Royal Rumble' event on 27th April 2018. And in 2019, he took the full-time job as a backstage producer and mentor of new talents of WWE.
Mark Henry Childhood
Born on 12th June 1971, Mark Henry is the youngest child of his father, Ernest Henry, and his mother, Barbara Jean. He grew up in the Silsbee area of Texas in the United States along with his older brother, Pat Henry. He completed his schooling at his native Silsbee High School. During his high school career, he weighed 225lbs and became 5 feet 5 inches tall as just a fourth-grader.
His father, Ernest, died of health-related complications from diabetes when Henry was just 12 years old. And by the time he became 14 years old, he was diagnosed with dyslexia. Since his childhood days, he was fond of professional wrestling and later tribute André the Giant as his favorite wrestler of all time. He also played American football during his high school senior year. However, le left his school after scoring below 700 on the SAT exam.
Mark Henry Wife and Children
After a brief relationship period, Mark Henry married Jana Perry Henry. They now have two children together; a son named Jacob Henry and a daughter names Joanna Henry. The couple now lives in Austin, Texas, with their kids and a two-foot-long two-foot. Henry still drives the Hummer car which he won at the 2002 Arnold Strongman Classic. Recently in March 2019, he donated his brain for CTE research after his death.
Mark Henry Net Worth
According to the recent financial reports, the current net worth of Mark Henry is estimated to be around $5 million. He currently withdraws around $900k annual salary for his association with WWE. However, he also previously earned money for his appearances in several movies and television shows. He now lives in a 4k square feet custom house in Texas along with his wife and kids.
Mark Henry Awards
Besides winning the Arnold Strongman Classic in 2002 and being named by the Pro Wrestling Illustrated as the Most Improved Wrestler of the Year 2011, Mark Henry has several other awards under his name. Some of the most notable among those are as follows:
ECW Championship
World Heavyweight Championship
WWF European Championship
WWE Hall of Fame - Class of 2018
Slammy Award
FAQ Regarding Mark Henry
Q. Who is Mark Henry?
Mark Henry is a retired American wrestler who predominantly performed in WWE (World Wrestling Entertainment). He now works as a backstage producer for WWE. Besides, he previously participated in the Olympic Games in weightlifting. He also won the Arnold Strongman Classic in 2002.
Q. How old is Mark Henry?
Mark Henry is 49 years old as of 2020. Born on 12th June 1971, he grew up in the Silsbee area of Texas along with his brother, Pat Henry. He joined WWE in 1996 at the age of just 25. However, he officially retired from professional wrestling and received his place in the WWE Hall of Fame in 2018.
Q. How much does Mark Henry weigh?
Mark Henry weighs 360lbs (160 kg) as of 2020. However, he had weighed around 225lbs when he was just a fourth-grader. During his peak year in weightlifting and strongman competition, he weighed around 400lbs. He participated in the 1996 Olympic Games weighing 414lbs at that time.
Q. How tall is Mark Henry?
Mark Henry is 6 feet 4 inches (1.93 meters) tall as of 2020. He touched a height of 5 feet 5 inches (1.65 meters) when he was just 10 years old. Despite his huge height and gigantic weight, he is quite flexible in terms of performing wrestling moves.