30 Legendary Athletes who played Multiple Sports
November 17, 2021 By Sourav
---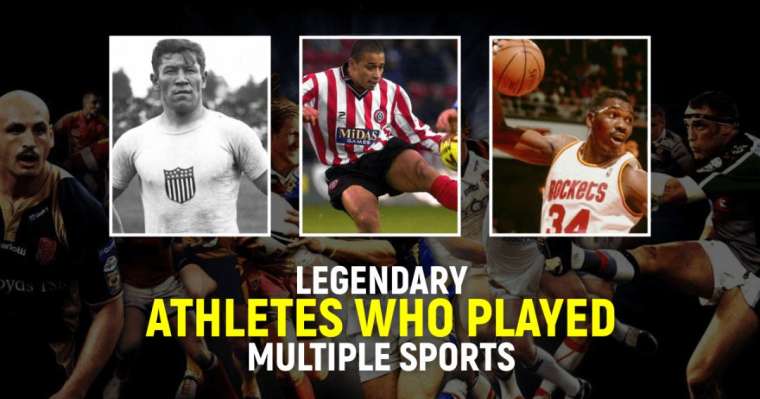 The world loves and adores those athletes who are fantastic at one sport, but not many give the appreciation deserved to those who play multiple sports very well. According to medical experts, taking part in a variety of sports activities, whether structured or not, leads to greater skill development. According to the American Medical Society for Sports Medicine report, diversified sports training during early and middle adolescence may be more effective in developing elite-level skills because of skill transfer.
This fact is well-justified by many great players who participated and showed their talents in various sports. This article is dedicated to the stars, the athletes, who changed sports to varying degrees of success. And here is the list of 30 Best Athletes of All Time who played Multiple Sports.
Athletes who played Multiple Sports
1st we will start with American Football. Let's see who are those footballers who played multiple sports in their sporting career.
American Footballers Who Played Multiple Sports
Jim Thorpe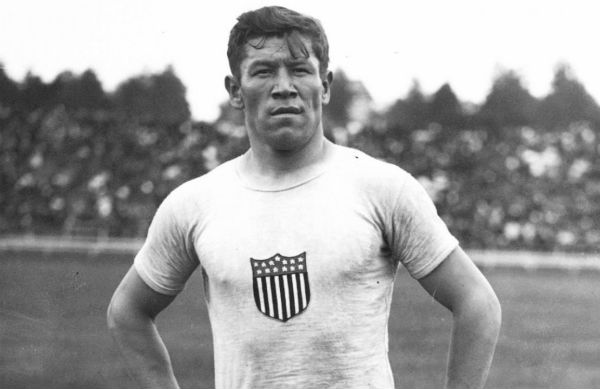 Jim gained recognition at college in Carlisle, Pennsylvania, when he dominated baseball, lacrosse, track and field, and football for his school. He stormed to fame at the 1912 Stockholm Olympics, where he won gold in both the pentathlon and decathlon. At the All-Around Championship in New York, he won seven of the ten events and finished second in the other three with 7,476 points, which was a world record. He also competed professionally for baseball side Rocky Mount prior to his Olympic success.
Thorpe later joined the New York Giants, where he won the 1913 National League Baseball title. In 1915, he joined the Canton Bulldogs to show his American Football skills and won three titles in 1916, 1917, and 1919. Thorpe also played professional basketball for a team known as Jim Thorpe and His World Famous Indians. Away from sport, he also won the Ballroom Dancing Championship, just to confirm his status as the world's finest all-rounder.
Bo Jackson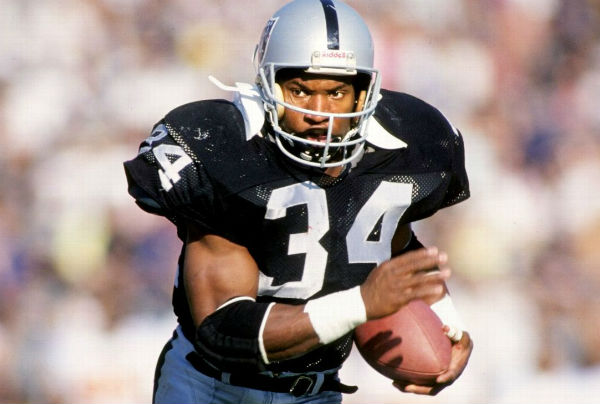 Bo Jackson was named the greatest athlete of all time by ESPN and the only athlete to be named an All-Star in two major American sports, baseball and football. He chose to attend Auburn University on a football scholarship while he was selected in the second round of the 1982 Major League Baseball Draft by the New York Yankees. During his football career with Auburn Tigers, he ran for 4,303 yards, which was the fourth-best performance in SEC history.
He played in the Tangerine Bowl for Boston College during his freshman year in 1982. His football career was ended due to a hip injury, and he returned to MLB as the comeback player of the year. He was the All-Star Game MVP in baseball while rushing for 554 yards on 81 carries in just seven games in 1989. He definitely deserves his place on the list of best athletes who played multiple sports.
John Elway
John Elway is considered to be one of the greatest QBs in football history and a Hall of Fame member who owns numerous records and two Super Bowls. Besides his NFL career, Elway was also a magnificent baseball player. His baseball career includes being drafted by the Royals out of high school. At Stanford, he hit .361 with nine home runs and 50 RBIs in 49 games as a sophomore where Elway played both the sports. After that, he was the first pick of the Yankees in 1981. He hit .314 with a club-high 24 homers with the Yankees' single-A farm club. Elway won Pac-10 Player of the Year honors twice.
He was also a consensus in All-American in his senior year and finished second in Heisman Trophy voting. The Yankees took him with their second pick, which is 52nd overall in 1981, and Elway played two seasons of the minor-league ball during his summers away from Stanford. He definitely deserved his place among the legendary athletes who played multiple sports.
Jim Brown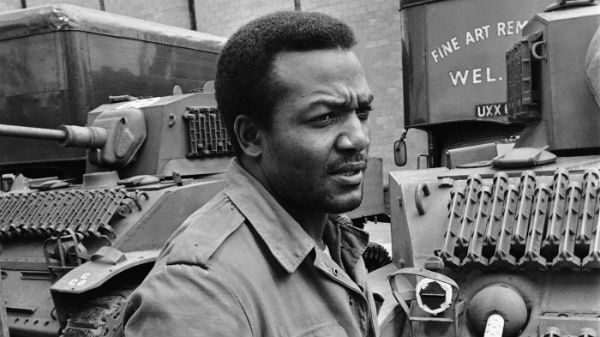 Jim Brown is the greatest professional football player ever according to Sporting News in 2002. After he had got his scholarship to Syracuse, he led Syracuse's lacrosse team to an undefeated season in 1957 while playing football and basketball in college, which earned him the consideration of the greatest lacrosse player of all time. Brown was the second-leading scorer of Syracuse during his sophomore years. Brown was also added to the all-American first-team nomination in his senior year during his sterling college career.
He was a three-time NFL Most Valuable Player and nine-time Pro Bowler in just nine seasons in the NFL and later retired at the age of 29 during the filming of The Dirty Dozen. Brown began his acting career before the 1964 season where he played a Buffalo Soldier in a western action film called Rio Conchos. Later, he also voiced over Butch "the sniper "Meathook in Sci-fi movie. Without any doubt, he earns his place among the best athletes who played multiple sports.
Charlie Ward
Charlie Ward is a College Football Hall of Famer in 2006 and won the national championship. He was the Davey O'Brien Award winner and the Heisman Trophy-winning QB by the highest margin ever in 1993 at Florida State. Charlie was a first-round draft pick in 1994 for the New York Knicks while he also drafted as a pitcher by the Milwaukee Brewers and played as the point guard of the Seminoles basketball team during his college days. As a senior and captain of the team, Ward was a model student-athlete at Florida State in 1993. In his NBA career, he appeared in the '99 NBA finals.
With an average of 6.3 PPG and 4 APG throughout his 11-year career, he led the Seminoles to a national championship in the 1993 Orange Bowl. After his retirement, he was hired as an assistant coach for the varsity boys' basketball team by Westbury Christian School in Houston, Texas in June 2007. Now, no one doubts his place among the best athletes who played multiple sports.
Bronko
Bronislau Nagurski also known as "Bronko" was elected to the Pro Football Hall of Fame in 1963 as a charter member. He was ranked 35 out of the 100 Greatest Football Players on The Sporting News' list in 1999. Nagurski was discovered and signed by the University of Minnesota as a footballer in his childhood days. The team went 18-4-2 and won the Big Ten Conference championship in 1927 during his time with the Gophers. From 1930 to 1937, Bronko turned professional to play for the Chicago Bears.
He also has the largest recorded NFL Championship ring size at 19½ where he wore a gigantic size 8 helmet. Besides his football career, he was also a successful professional wrestler. Bronko was recognized as a multiple-time world heavyweight champion, adorned with 2 times NBA World Heavyweight Championship along with NWA World Tag Team Championship with Verne Gagne. He definitely deserves his place in the list of athletes who played multiple sports.
Lionel Conacher
Lionel Conacher was voted the country's top athlete of the first half of the 20th century. He has earned his nickname "The Big Train" for his football skills. Besides, many people also labeled him as the "Canadian Jim Thorpe" for his versatile talent. He was a member of the Grey Cup football champion Toronto Argonauts in 1921. He also won the International League championship in 1926 as a member of the Toronto Maple Leafs baseball team. Conacher won Hockey Memorial Cup in 1920 along with Stanley Cup for Chicago Black Hawks in 1934 and the Montreal Maroons in 1935.
He was the only Grey Cup and Stanley Cup winner in history other than Carl Voss. Conacher also won numerous wrestling, boxing and lacrosse championships during his career. Outside the sports field, he also succeeded in politics as he won a seat in the House of Commons in 1949. Conacher, without any doubt, deserves his place among the legendary athletes who played multiple sports.
Harvey Pulford
Harvey Pulford was one of the first original nine inductees when the Hockey Hall of Fame was founded in 1945. He won numerous national championships in ice hockey, lacrosse, football, boxing, paddling, and rowing. Pulford was the captain and defenseman of the Ottawa Hockey Club that won the Stanley Cup 4 times during his career for three years in a row. He was a top member of the undefeated 1910 Ottawa Rowing Eight Club team that won Canadian and North American Championships.
From 1893 to 1909, he won several national championships for the Ottawa Football Club as a backfield. Harvey also won Eastern Canadian light heavyweight and heavyweight titles between 1896 and 1898 as a boxer. Pulford was the candidate to succeed Emmett Quinn as president of the National Hockey Association in 1916. Pulford now has earned his place among the greatest athletes who played multiple sports.
Soccer Players Who Played Multiple Sports
Andriy Shevchenko
Andriy Shevchenko is the 7th-highest goalscorer as of Aug 2014 in Champions League history with 59 goals. With 48 goals, he is ranked as the third top goalscorer in all European competitions. He is also the second most prolific player in the history of the club with a tally of 175 goals scored for Milan. Shevchenko is the third Ukrainian in history who was bestowed with the Ballon d'Or in 2004. In his school days, he was a competitive boxer in the LLWI Ukrainian junior league but chose football instead.
After his retirement, he also competed in his first professional golf tournament as part of the Kharkov Superior Cup in his native Ukraine as one of several amateurs in the 130-strong field. Outside of sports, he became an ambassador for the SOS Children's Villages charity in June 2005. He also stood for the election to the Ukrainian Parliament in the Ukrainian parliamentary election in October 2012. Now, no one doubts that he deserves his place among the athletes who played multiple sports.
Andy Goram
Andy Goram is the former Scotland international association football goalkeeper where he earned 43 caps for Scotland. He started his career with Oldham Athletic and Hibernian and later transferred to Rangers during the 1990s where he earned the moniker, "The Goalie". Goram was voted Rangers' greatest ever goalkeeper in a 2001 poll of Rangers fans. During his football career, he played for many reputed clubs including Motherwell and Manchester United.
Goram also represented his country as an attacking medium-pace bowler in four first-class cricket matches, twice in 1989 and twice in 1991 where he significantly bowled England Test player Richard Blakey in a NatWest Trophy game against Yorkshire in 1989. He was a sufferer of a mild form of schizophrenia in his later days. But Goram's public speaking took a turn for the worse when his show with Frank McAvennie in Glasgow was canceled with only ten tickets sold.
Curtis Woodhouse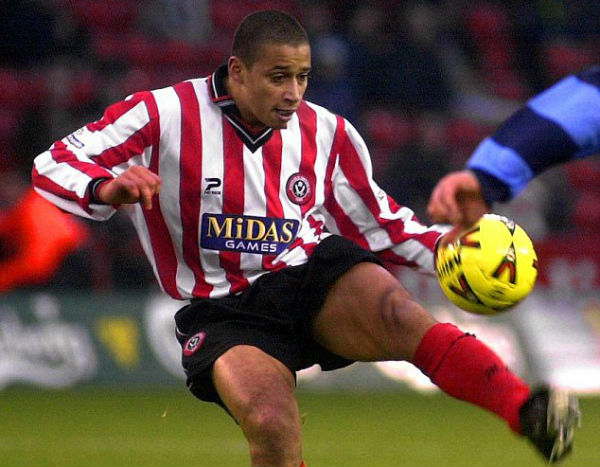 Curtis Woodhouse is currently the manager of Goole A.F.C. He is a former professional footballer turned professional boxer who started his footballing career with York City's center of excellence. Later he was transferred to Sheffield United and then again transferred to Birmingham City in November 2001. Later he joined Rotherham United in January 2003. At the end of the 2006 season, he retired from professional football as he had "fallen out of love" with football.
After his retirement, he began practicing as a boxer. He is the reigning International Masters light-welterweight champion while he stands at 16-3, out of which 11 is by knock-out. As a controversial fact, he was suspended for five months by the British Boxing Board of Control in April 2006 after being convicted of assaulting a police officer shortly after his boxing debut. Woodhouse has earned his place among the best athletes who played multiple sports.
Julian Dicks
Footballer Julian Dicks was voted West Ham's player of the year four times between 1990 and 1997. He is currently the manager of Sealand. Dicks debuted in the football league at the age of 14 for Birmingham City. He was a tough-tackling defender and a regular penalty and free-kick taker which earned him the nickname "The Terminator". He debuted in Premier League on 18 September 1993 for Liverpool against local rivals, Everton at Goodison Park where Liverpool lost with 2-0.
As his Liverpool career lasted only 13 months, his former manager Souness had said, "…if I was to pick the best 11 players I've ever worked with, he'd be one of them." After retiring as a footballer, Dicks took up golf and soon turned professional, but it was his persistent knee injuries that drove him out of the field of golf. Later he went on to run the Shepherd and Dog Public House in Langham, Essex.
Cricketers Who Played Multiple Sports
Sir Don Bradman
Sir Donald George Bradman, often referred to as "The Don", was an Australian cricketer, widely acknowledged as the greatest batsman of all time. Bradman's career Test batting average of 99.94 is often referred to as the greatest achievement by any sportsman in any major sport. But, Don Bradman also showed his talent in many other sports including tennis, squash, golf, and billiards. In his childhood, he played in the Country Week tennis competition and also in the Bowral Competition. Upon his arrival in Adelaide in 1934, he took up squash, and in 1939, won the South Australian squash championship against former Davis Cup tennis player, D.P.Turnbull.
He played golf from a young age as a member of the Kooyonga Golf Club, Adelaide. After his retirement from test cricket, he again turned to golf and participated in major golf courses in South Australia and Victoria. And an interesting trivia is that, on his 90th birthday, he hosted a meeting with his two favorite modern players, Shane Warne and Sachin Tendulkar. He definitely deserves his place among the legendary athletes who played multiple sports.
Sir Viv Richards
A 100-member panel of experts voted Viv Richards in 2000 as one of the five Cricketers of the Century. He decorated this honor along with Sir Donald Bradman, Sir Garfield Sobers, Sir Jack Hobbs, and Shane Warne. This legendary West Indies batsman had sublime footballing skills, too. By the age of 17, he was playing for Antigua and captaining them at both cricket and soccer, and later, he was sent for coaching in England and joined Somerset for 1974.
He is the only player to play in the football and cricket World Cups. The legendary batsman represented Antigua in the qualifying rounds of the 1974 football World Cup. But, unfortunately, Antigua failed to qualify for the finals hosted by West Germany. He received his nomination as the Wisden Cricketer of the Year in 1977. For his wide variety of talents in sports, he was depicted on an Antiguan stamp in 1975 as an honor. The West Indian legend has earned his place in the list of athletes who played multiple sports.
AB de Villiers
AB de Villiers captains the South African One Day International team. He has earned the 1st spot in the ICC Test and ODI batting rankings in July 2014. He has also earned his place among the greatest finishers in Cricket. AB, a multi-talented sportsman, has excelled in golf while playing off scratch, despite playing infrequently. He gave up tennis at the age of 13 when he was in the national squad with South Africa's junior Davis Cup tennis team and also had an offer to play at fly-half for the provincial rugby team, Blue Bulls. Later, he started captaining the South African junior national rugby team.
South African sports authority shortlisted him for the junior national hockey team and the junior national football team. He holds six South African school swimming records along with 100m dash in South Africa's junior athletics. AB was South Africa's U-19 national badminton champion. Outside of sports, he writes songs, plays the guitar and also released an album with Ampie du Preez called, "MaakJouDromeWaar" in August 2010. He also received the prestigious national medal from the Late Nelson Mandela for a science project.
Sir Ian Botham
Ian Botham is England's one of the greatest all-rounders of all time. He scored 14 centuries and made a record for 383 Test wickets. This former Everyone's Favorite breakfast cereal salesman also turned out for Scunthorpe United. A friend who watched Botham play football for a local pub side recommended he should come and try out for The Iron. Within a week, manager Ron Ashman had signed him and "Beefy" went on to play 11 times in the Football League for Scunthorpe United while he made seven starts between 1979 and 1984.
Switching between cricket and football seemed to be a common theme many years ago. Geoff Hurst played for Essex, while Andy Goram played for Scotland against Australia in 1989. In total, the former Rangers' keeper made two first-class appearances before the Glasgow club stopped him playing anymore. Surely, he has earned his place in the list of athletes who played multiple sports.
C.B. Fry
C.B. Fry was an outstanding cricketer and also a politician, academic, teacher, writer and publisher. "He was probably the most variously gifted Englishman of any age" according to John Arlott. CB represented England at both cricket and football with an FA Cup Final appearance for Southampton F.C and played for the English national football team as a defender. He equaled the world record of 23 1/2 feet for the long jump at that time. During the world's first international track meet, he won the 100-yard dash between Oxford and Yale universities.
He reputedly turned down the throne of Albania. Besides, he also marked his prominence as a decent shot putter, hammer thrower and ice skater. He represented Wadham in the inter-College races on Blenheim Lake in the winter of 1894. He was a member of the Oxford team who took on Cambridge on the Fens. But Cricket was Fry's main game where he scored 30,000 career runs, which was one of the all-time highest totals at the time.
Ellyse Perry
Ellyse Perry debuted for both the Australian cricket and football teams at the age of 16. Perry is the first Australian woman to have appeared in both cricket and football World Cups and the youngest person to represent Australia in cricket. She was part of the cricket teams which won the 2013 World Cup and the World Twenty20 in 2010. She debuted as a right-handed batsman and fast-medium bowler in January 2007 for New South Wales in the Under-19 interstate tournament.
Perry has represented Australia 108 times, including four Test matches, 57 ODI and 88 Twenty20s with a score of 973 runs and 173 wickets. She is also a star defender for Sydney Football Club and also played for her country 18 times while scoring four goals. There had been a number of conflicts between her two sports, including the World Twenty20 and Asian Cup in 2010 where she chose cricket. at the moment she is one of the best women cricketers in the world.
Basketball Players Who Played Multiple Sports
Michael Jordan
The Chicago Bulls shooting guard is the greatest basketball player ever to grace the court. He is a six-time NBA champion, ten-time NBA top scorer, multiple recipients of the MVP award and two-time gold medalist, and also helped Bugs Bunny and the rest of Looney Tunes in Space Jam. Jordan announced his retirement from basketball in 1993. Later, as a Baseball player, he signed for the Chicago White Sox. It did not go as planned due to not actually being very good at baseball, and he never made it to the major leagues, instead of spending a season with the Birmingham Barons in the minor leagues and a brief spell with the Scottsdale Scorpions in a developmental league.
The Bulls had retired his famous No. 23 shirt in his honor after his first retirement. So on his return, he started to wear No. 45, the number he had worn during his baseball career in college. The legend, without any doubt, deserves his place among the greatest athletes who played multiple sports.
Hakeem Olajuwon
Hakeem Olajuwon has earned the nickname "The Dream" for his grace on and off the court throughout his basketball career. During his teenage years, Olajuwon was a well-known soccer goalkeeper, which helped give him the footwork and agility to balance his size and strength in basketball, and also contributed to his shot-blocking ability. Olajuwon was reputed to have been a top goalkeeping prospect in Nigeria before he moved into basketball. At the age of 15, he took up basketball and played college basketball for the University of Houston.
He was the first overall pick by the Houston Rockets in the 1984 NBA draft, where he gained his credibility as one of the greatest shot blockers, stealers, and defensive players ever known. Other than his sports talent, in later days, Olajuwon spends his time going back and forth between Jordan, where he moved with his family to pursue Islamic studies. Now, no one denies his place in the list of athletes who played multiple sports.
Marion Jones
Marion Jones won 3 gold medals at the 2000 Summer Olympics in Sydney, Australia. She was the former world champion on track and field and a former professional basketball player for Tulsa Shock in the WNBA. She trained undershot putter, C.J. Hunter, for the Sydney 2000 Summer Olympics, but she missed the 2003 World Championships because of her pregnancy. However, she spent a year preparing for the 2004 Olympics. She led the North Carolina Tar Heels basketball team to a 92-10 record during her three years on the team during her college days which also includes a national championship in 1994.
She ranks fifth on UNC's all-time assists list as point guard third in steals, and seventh in blocks. Jones won the CIF California State Meet four years in a row in the 100 m sprint. Thet feat has earned her the invitation to participate in the 1992 Olympic trials. She also showcased in the 2003 film Top Speed. She definitely deserves her place as one of the best athletes who played multiple sports.
Baseball Players Who Played Multiple Sports
Dave Winfield
Dave Winfield is the third-best all-around athlete of all time in any sport according to ESPN in 2004. With his 6'6? and 220-pound muscular body frame, he was one of the best Major League Baseball outfielders and played for the San Diego Padres, New York Yankees, California Angels, Toronto Blue Jays, Minnesota Twins, and Cleveland Indians. He now works as a special assistant to the Executive Director of the Major League Baseball Players Association. Besides, he also got his place in the College Baseball Hall of Fame and the Baseball Hall of Fame.
He starred in baseball and basketball for the Golden Gophers when he earned a full baseball scholarship to the University of Minnesota in 1969. After his college days in Minnesota, NBA's Atlanta Hawks and ABA's Utah Stars drafted him. Besides, he has also earned his call-up from NFL's Vikings and MLB's San Diego Padres. His basketball coach, Bill Musselman, later referred to Winfield as the best rebounder he ever coached.
Jackie Robinson
Jackie Robinson was the first African-American to play in Major League Baseball in the modern era for Brooklyn Dodgers. He won the National League Most Valuable Player Award in 1949. And then the MLB Rookie of the Year Award in 1947. He has also earned his place in the Baseball Hall of Fame in 1962. He got his place in the All-Southland Junior College Team for baseball as the region's Most Valuable Player in 1938. Jackie was also a star at UCLA and earned a varsity letter in baseball, football, track, and basketball. After graduating from PJC in spring 1939, Robinson won the 1940 NCAA men's long jump crown.
He has marked his name as the only person ever to play in the college All-Star games in both basketball and football until 1947. He played quarterback and safety on the football team. MLB has adopted "Jackie Robinson Day", an annual tradition, on which every player on every team wears his jersey number #42. Now, he also earned his place among the legendary athletes who played multiple sports.
Deion Sanders
Deion, also known as "Prime Time" and "Neon Deion" is a baseball player and also a member of Hall of Fame football. He was a great football player and an eight-time Pro Bowl participant who won two Super Bowls. Sanders is the only man ever to participate in both the Super Bowl and the World Series, and he is the only man ever to hit a home run and score a touchdown in the same week. Sanders intercepted 53 balls and stepped his way to the end zone 22 times in 14 seasons.
He earned NFC Defensive Player of the Year Honors twice, along with All-Pro selection eight times. Pro Football also inducted him on their Hall of Fame in 2011. He got more than 20 bags in a season three times and ripped off a career-best 38 in 1994. He led the National League in triples in 1992 with 14 while hitting .304. Sanders wasn't only a superstar baseball talent, he played with the best and was a vital ingredient in every lineup he was selected into.
Gene Conley
Gene Conley played eleven seasons from 1952 to 1963 for four different baseball teams which include Braves, Phillies, and Red Sox. In his school days, he got his place in the all-state team in baseball and basketball. Besides, he also marked his prominence as the state champion in the high jump. During his Washington State University days, Conley played on the Cougar team that reached the College World Series in 1950. He is best known for being one of only two people to win two of the four major American sports championships.
He also played as the forward for two teams in the National Basketball Association in the 1952-1953 and 1958-1964 season. Conley won 3 AAFC along with 3 NFL championships. He had a record of 91-96 with 888 strikeouts and a 3.82 ERA in 1588.2 innings. Conley later founded Foxboro Paper Company after his retirement. Without any surprise, he has got his spot among the best athletes who played multiple sports.
Other Athletes Who Played Multiple Sports
Babe Didrikson
Babe Didrikson was the greatest female athlete of all time. She was a great golfer, a basketball player, and showed her talent on the track and the field. Babe played basketball for All-American. She was also a three-time Olympic medalist. At the 1932 Los Angeles games, Babe won a gold medal in the 80-meter hurdles, silver medal in the high jump, and another gold medal in the javelin throw. Babe is also a member of the World Golf Hall of Fame, as she led the LPGA in earnings in 1950 and 1951 and won the U.S. Open in 1948, 1950 and 1954 along with 41 LPGA events and 11 major golf tournaments.
Besides her sports career, she was also a singer and a harmonica player and recorded several songs on the Mercury Records label. She has marked the highest selling record with her "I Felt a Little Teardrop" with "Detour". Babe was the top golfer in the world when she died of colon cancer at the age of 45. Now, none denies his contribution as one of the best athletes who played multiple sports.
Rebecca Romero
Rebecca Jayne Romero is an English sportswoman who was skilled at rowing and track cycle at an international level. While she started with rowing, Romero earned a silver medal in the quadruple sculls at the 2004 Olympic Games in Athens and also won a gold medal in the same class at the World Championships a year later. A severe back injury forced Romero to quit rowing, and she decided to try her hand at cycling. She definitely deserves her place among the greatest female athletes who played multiple sports.
She won silver at both the 2006 Track World Cup, which was her international cycling debut, along with her first Cycling World Championships a year later. Romero won gold in the individual and team pursuit events in the 2008 Track World Cup a. Romero became the first British woman ever to compete in two different sports at the Olympics in Beijing where she won gold in the individual pursuit and became the second only woman in history after Germany's Roswitha Krause to win a medal in two different sports.
Maria Canins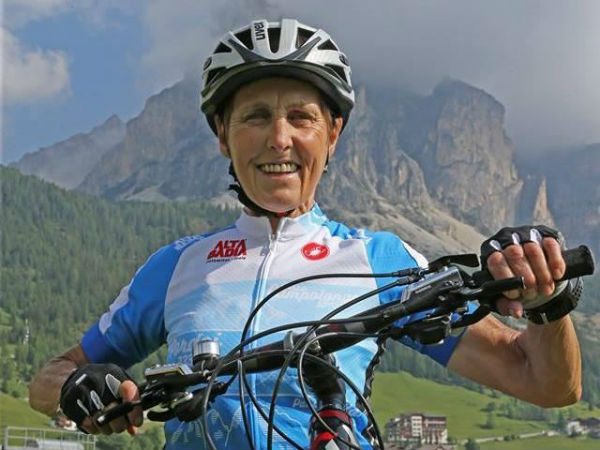 Maria "Flying Mother" Canins was an Italian cross-country skier, biker, racing cyclist, and member of the civilian world championship team in the 1975 Trofeo Mezzalama. She was the first Italian to win the Vasaloppet cross-country competition in Sweden and won the Marcialonga 10 times from 1979 until 1988. Maria won the Tour de France Féminin twice along with being the three times runner-up in the Grande Boucle, including his last major event in Grande Boucle 1990.
She rode at the 1984 and 1988 Summer Olympics for Italy and also won the gold medal in Team Time Trial in 1988 UCI Road World Championships. In mountain biking, she was a double world champion and double Italian champion between 1991 and 1993. She also topped the Girod'Italia Femminile in 1988. Maria married Bruno Bonaldi, a cross-country skier and ski-mountaineer. She definitely deserved her spot in the list of athletes who played multiple sports.
Lawrence Okoye
Lawrence Okoye is the British record holder in the discus event. He came sixth at the 2010 World Junior Championships in his first international outing. A year later at the age of 19, he won gold at the European Athletics Under-23 Championships. But in the Olympics in his hometown, Okoye placed 12th in the final with a throw of 61.03 meters which is "extremely disappointing" according to him. He is also an American football player for the San Francisco 49ers of the National Football League.
He played rugby union as a winger for Whitgift School and also played Rugby under 18 final at Twickenham in 2010 for the Daily Mail Schools. Later he also became a member of the academy teams of both London Irish and London Wasps. Okoye ran the 40-yard dash in 4.78 seconds while scoring 36 inches on the vertical jump and 10 feet 7 inches on the broad jumps at the NFL Super Regional Combine. Okoye now has earned his spot among the greatest athletes who played multiple sports.
Alessandro Zanardi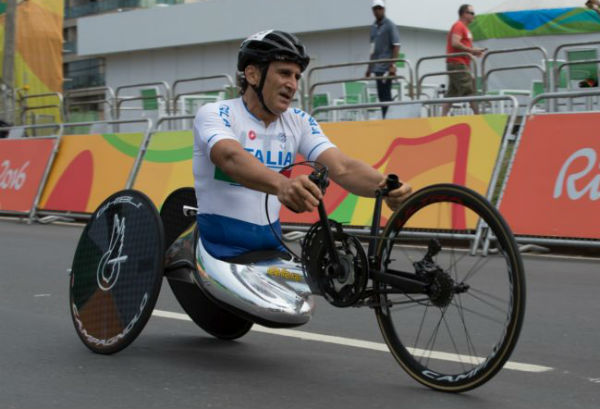 Alessandro Zanardi won two CART championship titles during the late 1990s in North America. International Paralympic Committee included him in the London 2012 Top 12 performances list. He was involved in a violent CART collision in 2001 with Alex Tagliani. That accident destroyed his single-seater car where he lost three-quarters of his blood volume and both of his legs. After recovering from this accident, he returned to motor racing while using a specially-designed car featuring hand-operated brakes and accelerator.
He competed in the FIA World Touring Car Championship for BMW Team Italy-Spain between 2003 and 2009 where he won a World Series race in 2005. Zanardi took gold in both the individual time trial and the individual road race along with a silver medal in the mixed team relay in London Paralympic cycling. Without much doubt, he has achieved his place among the athletes who played multiple sports.
Athletes who played multiple sports – Conclusion
The benefits of multi-sport participation are physical, psychological, and social. These benefits last a lifetime. Sports like baseball, softball, lacrosse, and hockey are not only physical sports, but they are specifically sports that emphasize chess-like thinking and rapid hand-eye coordination. Football and ice hockey are collision sports with higher physical risk, but, encompass personal sacrifice and team concepts. Track and field can be wide-ranging in physical development for strength, speed, endurance, sacrifice, and dedication. As history tells, multi-sport athletes display improved health and wellness, including decreased injury rates, improved athletic, developed leadership skills, and teamwork.
Athletes who played Multiple Sports - Infographics