Top 10 Highest Paid Rugby Players
November 27, 2020 By Sourav
---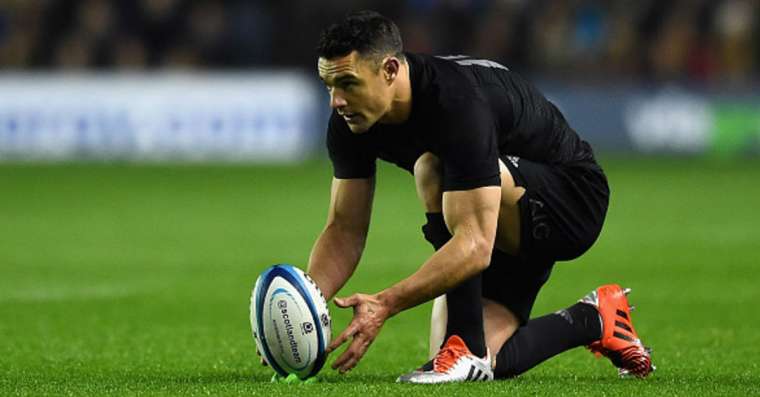 Rugby happens to be one of the most popular sports in the world. Just like with any other sport, skilled athletes are capable of making very impressive salaries. In the following article, we will take a look at the highest-paid rugby players in this entire world. So here are the Top 10 Highest Paid Rugby Players 2020.
Highest Paid Rugby Players 2020: Ultimate List
After reading this entire article and the stats, you will know why Rugby is considered one of the highest paying sports in the world. And without further ado, let's begin this journey…shall we? To know more about them and their salaries, please keep reading on.
1. Dan Carter (£1.4 Million)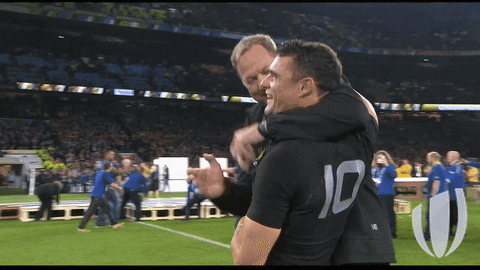 Dan Carter is, without exaggeration, thought to be the greatest fly-half to have ever played the sport. He currently plays for Racing 92 and also for the New Zealand national team. He holds the prestigious record of being the greatest all-time international rugby leading point scorer, also being the greatest all-time super rugby leading point scorer.
During his stint with New Zealand, the team has won nine individual Rugby Championship titles. He is undoubtedly one of the most talented men in rugby right now. This one right here is one of the amazing Highest Paid Rugby Players 2020.
2. Matt Giteau (£900,000)
Australian player Matt Giteau has played for Toulon since 2011, and he also played on the Australian international team between 2002 and 2011. In fact, it was something of a raging sports controversy when Giteau left Australia for Toulon back in 2011. He saw a significant amount of success with Toulon, helping the team to manage the victory in the 2013 Heineken Cup Final and 3 consecutive European titles.
Australia was capable of reaching the Rugby World Cup final, but they ultimately fell to New Zealand. Regardless, if that year amounted to anything, it looks like Matt Giteau still has a lot many matches ahead of him as an international player. This one right here is one of the skillful Highest Paid Rugby Players 2020.
3. Leigh Halfpenny (£600,000)
Wales star Leigh Halfpenny plays club rugby for the prestigious Toulon, and he also plays international rugby for Wales. On the club level though, during the 2015 European Rugby Champions Cup Final, he was capable of single-handedly scoring 14 points to help Toulon beat Clermont and claim the title.
On an international level, he has been able to break many records for most points in a single test during the 2013 British and Irish Lions tour to Australia. Halfpenny is only 27 years old, and he has already made fame for himself as a footballer. This one right here is one of the talented Highest Paid Rugby Players 2020.
4. Jonathan Sexton (£494,000)
Irish player Jonathan Sexton is a highly skilled fly-half, and he started his career at St. Mary's College in Dublin, where he attracted reasonable attention by scoring a last-second drop goal in the thrilling last seconds of a Leinster Senior Cup win. Sexton has been on Ireland's national team since the year 2009, and he is thought to be the star player on that team.
He is a tremendous force on the field, with excellent defensive and passing play. This one right here is one of the energetic Highest Paid Rugby Players 2020.
5. Sam Burgess (£500,000)
Rugby runs in Sam Burgess's family. His father used to be a rugby league footballer, and both of his brothers are rugby league footballers. Sam Burgess had a quite prolific career in the rugby league with the Bradford Bulls and with South Sydney, and he was considered to be one of the strongest players in the league.
He has recently announced that he will return to the rugby league and the world is looking forward to seeing how nicely he performs in the 2016 NRL season. This one right here is one of the great Highest Paid Rugby Players 2020.
6. Bryan Habana (£474,600)
Rugby legend Bryan Habana's career started off well — his first touch in test rugby resulted in scoring a try — and he rose to fame due to his exemplary performance during the 2007 Super 14 and World Cup. That year, he won the IRB Player of the Year Award for his splendid play. After 2007, critics couldn't help but notice that Habana seemed to be lacking a little bit of his spark.
He wasn't really making headlines like he used to. However, in 2013, he was signed by Toulon in an impressive three-year contract, where he went on to help the French powerhouse in winning multiple championships. This one right here is one of the splendid Highest Paid Rugby Players 2020.
7. Morgan Parra (£436,000)
Rugby player Morgan Parra is on the small side, but he happens to be one of the most beloved and talented players on the French national team. Parra started playing rugby when he was four years old, and he had made the French National Team in 2008 at the age of 19. Parra is known for being a very talented scrum-half/fly-half, and he is also known for being a strong and rather vocal leader.
Although he's not the most physically imposing player out there, he obviously has an imposing reputation. This one right here is one of the marvelous Highest Paid Rugby Players 2020.
8. Thierry Dusautoir (£408,120)
French star Thierry Dusautoir has been playing rugby since he was sixteen years old. And, this Ivorian has taken Six Nations rugby by storm as of late. As a member of France's international team, he has made quite a name for himself by being both quick and strong, a lethal combination for any flanker. He is a strong leader, having led France during the 2011 Rugby World Cup Final.
He has eased himself out of the international game lately, but he continues to play for Toulouse to keep himself alert. This one right here is one of the fabulous Highest Paid Rugby Players 2020.
9. Bakkies Botha (£389,00)
Rugby star Bakkies Botha has been playing the game for quite a while now. And to this day, the South African is one of the most famous professional rugby union footballers of all time. Like Jamie Roberts, this lock is very well known for a physical and confrontational playing style. Regardless of the controversy, though, one can't deny that Botha is a true talent.
Over the last few years, he has played a significant role for Toulon, a club that has won the 2013, 2014, and 2014 European Rugby Champions Cup finals. This one right here is one of the awesome Highest Paid Rugby Players 2020.
10. Jamie Roberts (£380,000)
Jamie Roberts is a rugby union player whose presence on the field is extremely influential. The center stands at 110 kg and nearly two meters tall, and his unique style of play suits his size. Roberts is known to play powerfully, delivering crushing tackles and formidably running through fantastic breaks.
He spent the majority of his illustrious career in Cardiff Blues between 2007 and 2013. But, he had left the team for Racing 92, where Roberts continued to grow. In 2015, he signed with the Harlequin Football Club, in a contract that had served to sufficiently pad the man's wealth. This one right here is also one of the top Highest Paid Rugby Players 2020.
So, which of these Highest Paid Rugby Players is your favorite. Let us know in the comments below.