Top 10 Athletes Turned Models in 2021
October 18, 2021 By Sourav
---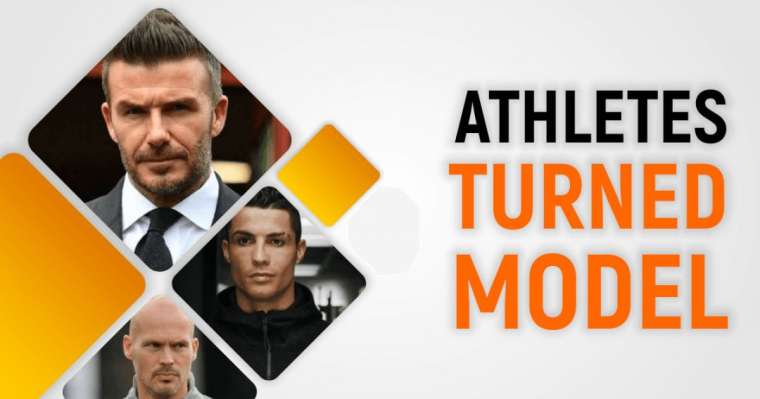 Athletes naturally have an amazing figure due to their healthy routines and workout regimes. It is not a shocker that some of them have incredible taste in showcasing their fit bodies. It is also true that almost all of them earn through brand endorsements, product placements, and advertisements. Modeling can easily be slid under all those things. Here are the Top 10 Athletes Turned Models 2021.
It should not be surprising that most of them are soccer players. According to researchers, soccer/football players tend to be the fittest athletes among them all.
Top 10 Athletes Turned Models in 2021
Not only are they incredibly handsome but they also know how and when to flaunt their masterpiece. To know more about them, read on.
Cristiano Ronaldo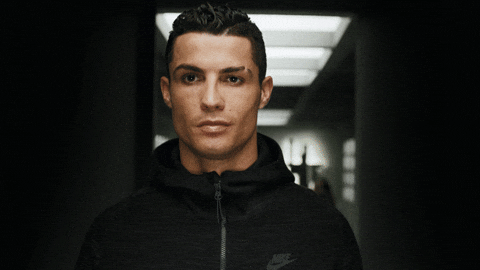 Bagging the first position in Top 10 Athletes Turned Models 2021, we have the very talented…and the very dedicated CR7. With a fan base of more than billions of people, it was inevitable that CR7 would be on number 1. Apart from his fan base … can we take one minute to appreciate how gorgeous he actually looks? Cristiano Ronaldo is said to have one of the perfect male athletic bodies in this whole wide world.
Not only did he transform himself from a thin teenager to this handsome hulk that he is right now, but he has maintained his amazing built by contributing a lot towards a healthy regime. And all of that has paid off because of his earnings through brand endorsements and product placements. May there be more athletes like him, who are serious about their bodies.
Freddie Ljungberg
At the 2nd position of Top 10 Athletes Turned Models 2021, we have Freddie Ljungberg. This 41-year-old athlete is probably the eldest among everyone on this list. But that does not stop him from being amazingly hot. This former Swedish player used to play as a winger and currently serves as the assistant manager of Vfl Wolfsburg.
He has endorsed popular brands like Nike, Procter & Gamble, L'Oreal, Puma, Beats, ESPN, and Pepsi. In the year of 2003, Frederick was contracted as a Calvin Klein underwear model. This gave birth to a worldwide campaign which made the company pretty successful in terms of fame and revenue.
Thom Evans
Now that we are at the top 3 of Top 10 Athletes Turned Models 2021, it would be very unpitying to not mention this athlete. Girls just love to go gaga over him and he deserves it too. This 33-year-old rugby player from Zimbabwe gets his way with the ladies when it comes to his figure.
A mirror-cracking body like he deserves to showcase in all its glory for it took time and dedication to build it. Thom Evans has modeled for D. Hedral. He also has endorsed products like Coca-cola sodas among others.
Hidetoshi Nakata
Speaking of Top 10 Athletes Turned Models 2021, here we have the very handsome Hidetoshi Nakata. This tall, handsome and brooding hunk is all the ladies actually need. Andrea Tenerani, a photographer for GQ in Italy said of Nakata, "He's perfect; he's like a model. And he's totally obsessed with fashion."
He is the actual definition of a visual treat if it is allowed to say so. He has modeled for Calvin Klein. Apart from this, he has been featured in the GQ Magazine in July of 2007 as well as in December 2011.
Christian Sprenger
At number 5 of Top 10 Athletes Turned Models 2021, we are looking at Christian David Sprenger. He is an Australian swimmer and we all know very well that swimmers are among the fittest athletes ever. Apart from being fit and healthy, he is also gorgeous looking and ripped.
He was an expert in the breaststroke style of swimming and now he has retired. Currently, he is 33 years old and was trained and coached by Simon Cusack. He broke two pivotal world records in his career.
David Williams
His amazing physique and disciplined diet and workout regime have landed him at number 6 of Top 10 Athletes Turned Models 2021. This 32-year-old Australian rugby player recently announced his retirement. But he has done his fair share of modeling for Calvin Klein and also for a charity calendar named gods of football.
David is an amazingly handsome young man and people die to have a body like him. All of the credits go to his amazing dedication and respect towards his diet and workout.
Rafael Nadal
Landing at number 7 of Top 10 Athletes Turned Models 2021, we have the very talented and fabulous-looking Rafael Nadal. Tennis players are naturally sexy no matter which gender they are. Nadal, of course, is no exception to this rule. He has been modeling for Tommy Hilfiger among other brands. As we all know, he is a great tennis player, and given his rivalry with Federer, the angle brings in a subtle twist in the games.
Apart from all that drama in the sports world itself, Nadal has some really hot stuff going on. All of his fans feel really proud to witness such a great creation of the almighty.
Lukas Podolski
At number 8th of Top 10 Athletes Turned Models 2021, we have Lukas Podolski. With a sound mind, comes a sound body, and this guy right here is the living embodiment of that phrase.
Lukas is one of the most talented footballers in this world. He is 33 years old and his sharp jawline makes him even more attractive. He has got all the good qualities that a model should have.
Daniel Carter
This amazing athlete currently holds the number 9 spot of Top 10 Athletes Turned Models 2021. This heartthrob from New Zealand knows all the right moves. Daniel is 37 years old and maintains his diet and fitness equally. Like every other athlete, he believes that keeping a balance between work and play is the best way to go. Maybe this is why he has such an amazing body.
Carter became the highest vote in the sexiest New Zealand male in a survey in 2004 and 2005. He highhandedly managed to get 35.7% of the vote in 2005. He started modeling for Jockey undergarments since the year of 2003.
David Beckham
Speaking of Top 10 Athletes Turned Models 2021, it would be an injustice to not mention this athlete. David Beckham is hands down the very best-looking soccer player this world has ever seen. And it doesn't hurt that he has got a killer body. He broke the hearts of too many ladies once he became committed. David, to date, has been the brand ambassador for many companies, most of which were undergarments.
Who doesn't want to see this handsome hunk in a pair of cute shorts? Some of the popular companies he has endorsed to come to mind are H&M as well as Armani. He is long retired from the game but still remains one among the kickass idols for the upcoming generation of legendary footballers.
Athletes Turned Models - Infographics
Conclusion
Leave your suggestions and thoughts about this list of Athletes Turned Models in 2021 in the comments below.