Top 10 Best Cricketers Of T20 World Cup
September 13, 2020 By Sourav
---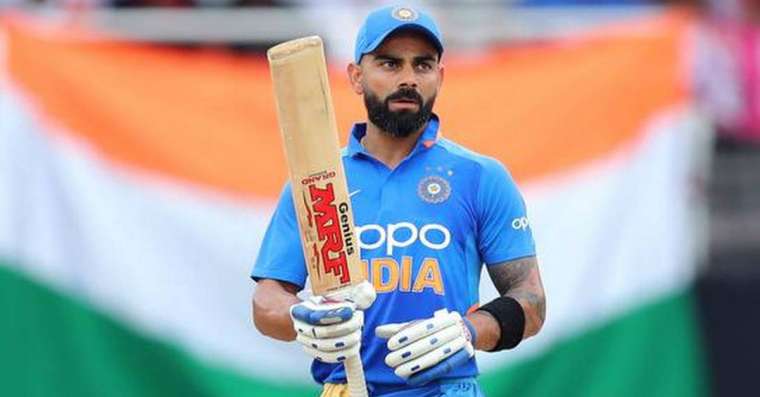 T20s are the craze right now because they are short and thrilling with action from the get-go. So it isn't surprising to find so many domestic T20 leagues out there but the biggest T20 event out there has to be the T20 World Cup and the recently concluded T20 World Cup 2016 was like none other. Here we countdown the Top 10 Best Cricketers Of T20 World Cup.
Best Cricketers Of T20 World Cup | 2020 Updates
10. Shakib Al Hasan
At number 10 spot in our list of the top 10 best cricketers of T20 World Cup, we have Shakib Al Hasan from Bangladesh. He has proved time again that he is among the best all-rounders in the world and this T20 World Cup was no different. A couple of handy knocks with the bats and a total of 10 wickets put his right among the top performers of the World Cup.
It's a pity though that his team was knocked out early, otherwise, fans might have had the opportunity to see more of him. This cricketer recently faced a ban from the Bangladesh Cricket Board.
9. Quinton de Kock
At number 9 spot in our list of the top 10 best cricketers of T20 World Cup, we have Quinton de Kock from South Africa. Quinton started this tournament in an extraordinary fashion with scores like 52, 45, and 47, and that too at a blistering rate. As his knocks were being praised worldwide, sadly, his team failed to perform up to their expectations.
They got knocked out early, despite that he was among the best batsman in the tournament and one has to wonder how his stats might have looked if South Africa had managed to go further in the tournament.
8. Marlon Samuels
At number 8 spot in our list of the top 10 best cricketers of T20 World Cup, we have Marlon Samuels from West Indies. Samuels is a veteran of the game and this format, and while he did struggle at times in the tournament but he has shown his class time and again.
His handy knocks against England and South Africa might have been useful for his team but it was the 85 not out in the finals that will be remembered for a long time now. While wickets were falling left and right, Samuels stood his ground and guided his team to victory.
7. Samuel Badree
At number 7 spot in this list, we have Samuel Badree from West Indies. Badree is slowing becoming the new Daniel Vettori because of the same manner of disciplined bowling and low economy. His bowling not only saves runs but also makes the batsman frustrated and that leads to his falling down in the consecutive overs.
He has been consistently good with the bowl and has been the go-to man for Darren Sammy whenever he needed a wicket or needed to slow the opponents down.
6. Jason Roy
At number 6 spot in our list of the top 10 best cricketers of T20 World Cup, we have Jason Roy from England. He has been the reason for England's high run rates with his dominant and powerful display of batting. His flair for hitting the ball is unparalleled. His 78 against New Zealand in the semis was responsible for taking England to the finals.
While other batsmen score runs at a good pace, he does at a blistering pace and deals mostly in boundaries. He will be the top catch in T20 leagues worldwide last season.
5. Andre Russell
At number 5 spot in our list of the top 10 best cricketers of T20 World Cup, we have Andre Russell from West Indies. The perfect guy to have in your team when playing a T20 match, Russell is good with the ball and he can also bowl the death overs due to his ability to mix in the pace as well the line and length of the deliveries.
As a finisher, he can literally shut the lights out for the opponents with her unbelievable strength and bat speed. His performance against India in the semis is a good reminder of how destructive he can be.
4. Ish Sodhi
At number 4 spot in our list of the top 10 best cricketers of T20 World Cup, we have Ish Sodhi from New Zealand. This right-hand leggie has become a star overnight after New Zealand's group stage match against India. He, along with Santner, has been the best spin duo of the tournament with both picking 10 wickets each while being a miser with giving runs away.
While fans were missing Mendis, Ajmal, and Narine in the tournament, Sodhi stepped up and gave the fans their due delight of spin bowling.
3. Joe Root
At number 3 spot in our list of the top 10 best cricketers of T20 World Cup, we have Joe Root from England. He has been one of the reasons why England made it into the finals of the T20 World Cup. Besides, he has also cemented his place among the greatest cricketers of all time with his recent performances.
With 249 runs at an average of 49.80, Root has consistently been good with the bat for England, be it a consolidating stand in the middle or just explosive barrage at the end.
2. Mitchell Santner
Santner is undoubtedly the revelation of the tournament. Hardly anyone knew him before the World Cup started and now every cricket fan has his name on their lips. The left-arm spinner has been among the top wicket getters with 10 wickets at a commendable economy.
His performance against India ( 4/11) is certainly memorable as that day he was literally unplayable. And now, he holds his place among the top 10 best cricketers of T20 World Cup.
1. Virat Kohli
At the number 1 spot in the list of best cricketers of the T20 World Cup, we have Virat Kohli. He was named the "Man of the tournament" for T20 World Cup 2016 is it's no wonder finding him at the top of the list. The current no.1 batsman in cricket has been in phenomenal form in this tournament and has been the reason for India's going into the semis.
While India's batting shambled to pieces he was the silver lining who strung together one match winnings innings after another. His fans now call him one of the greatest batsmen of all time.
T20 World Cup 2016 had a lot of thrilling matches and awesome performances and has made sure that his format is here to stay and these players have been the reason for this format's ever-growing success. So, which one is your favorite out of this list of top 10 best cricketers of T20 World Cup?