Abdul Hafeez Kardar Biography, Net Worth, Career, Personal Life, and Other Interesting Facts
February 6, 2021 By Sourav
---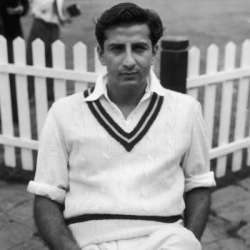 | | |
| --- | --- |
| Real Name | Abdul Hafeez Kardar |
| Nick Name | Abdul Kardar |
| Profession | Cricketer |
| Nationality | Pakistani |
| Birth Date | 17-01-1925 |
| Age | 71 |
| Gender | Male |
| Birth Place | Lahore, Pakistan |
| Zodiac Sign | Capricorn |
| Religion | Islam |
Pakistani former cricketer Abdul Hafeez Kardar, famously known as just Abdul Kardar, was a talisman of his country's cricketing scene during his heydays. And later, he also moved into politics. The world still recalls him as the first-ever captain of the Pakistani Cricket team. And besides Gul Mohammad and Amir Elahi, he is the only third player to play cricket for both India and Pakistan.
He also found immense success in politics and became a member of the Provincial Assembly of Punjab. And under the regime of the Bhutto government, Kardar also served as the food minister of Punjab province in Pakistan. Even after his death in 1996, his legacy still remained as one of the best cricketers his country has ever produced.
Abdul Hafeez Kardar Biography And Other Facts
After displaying brilliant performance for the Pakistan cricket team, he became the captain of the team in 1952. Over the course of six years from 1952 to 1958, he captained the team in 23 international test matches. After that, he became a successful cricket administrator. He also received the Pride of Performance Award from the government of his country.
Abdul Hafeez Kardar Early Career
During his college days, Kardar started playing cricket and showed prominence. He played for several teams including Oxford University, Northern India, and the Muslims of India cricket team. Kardar then represented India to play against England in an international test match. However, he started representing Pakistan after the independence of India and Pakistan.
He captained the Pakistani cricket team for the first time in 1952. Kardar was on a tour to India for a test match series when he started captaining his side. However, he failed to win against the Indian team captained by one of the greatest cricketers of all time, Lala Amarnath. India won in both Delhi and Mumbai, thus winning the series.
Abdul Hafeez Kardar International Career
Kardar achieved his first test victory against India in a test match at Lucknow in 1952. And during his heydays, he was known as one of the greatest left-handed batsmen of his generation. However, he was also a left-arm spinner. He scored 6,832 runs and took 344 wickets in his first-class cricketing career. And, he had an average of 29.83 during his career.
He also displayed a great performance while bowling his opponents. And he marked an average of 24.55 in bowling. During his first-class career, he played for the Warwickshire county cricket team and then also played for the Pakistan Services cricket team. Before Pakistan had their test status in 1953, Kardar was an integral part of the team from 1948 to 1952.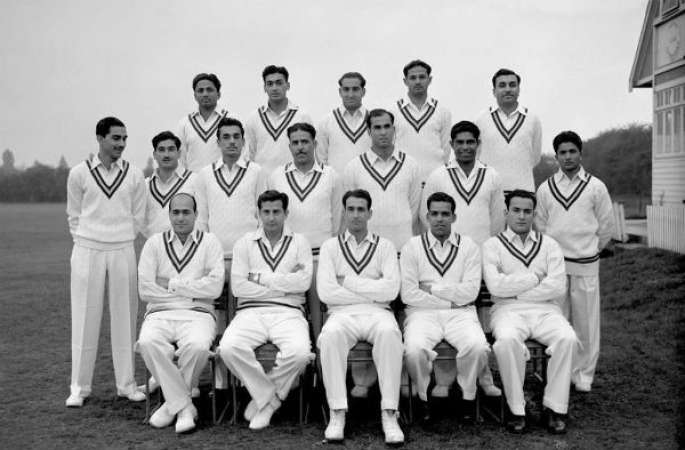 Abdul Hafeez Kardar Captaincy Career
During his captaincy term, he led the Pakistani cricket team to play against each of the test-playing nations. Moreover, he achieved victory against each of those teams; an unparalleled feat indeed. In 1954 while touring England, he led the team to grab a victory against the English side at the oval in 1954. And then, he bagged another test victory against the Australian side in Karachi in 1957.
However, he faced the Indian test side in a touring series in 1954. But, all the five matches of that test series ended in a draw. That circumstance attracted criticism from all over the world. He captained a total of 23 matches during his captaincy career. Out of this, the team won 6 matches while facing a loss in 6 more. They also bagged 11 draws. He announced his retirement from international cricket in 1958.
Abdul Hafeez Kardar Political Career
Besides cricket, Kardar became a supporter of Mohammad Ali Jinnah. And after his active career as a player, he moved into administration and served as the president of the Pakistan Cricket Board between 1972 and 1977. After a dispute regarding the pay with the cricketers, Kardar was forced to resign from the President's chair in 1977. After that, he moved into political administration and became an ambassador of Pakistan in Switzerland.
During the early 70s, he came into active politics and joined the Pakistan Peoples Party (PPP). He became a prominent member of the party and served as the minister of the provincial cabinet in Punjab. He is the first cricketer to popularize cricket in his country. And as a tribute, Google celebrated his 94th birthday with a doodle in 2019.
Abdul Hafeez Kardar Family
Kardar was born in a rich Arain family in Lahore, the province of Punjab, in 1925. He displayed his interest in sports from a very early age. He then started his formal education at the Islamia College in Lahore. Shortly after, he moved to Oxford University after completing his study. During that time he started playing cricket for the university team and displayed a remarkable talent.
During his time at the Warwickshire County Cricket Club, he married Helen Rosemary Hastilow. She was the daughter of the Warwickshire chairman, Cyril Hastilow. Kardar then married the sister of another famous cricketer, Zulfiqar Ahmed. His son, Shahid Kardar, is a prominent economist and served as the finance minister.
Abdul Hafeez Kardar Award
For his exceptional contribution to sports in Pakistan, he received the Pride of Performance Award from the president of his nation in 1958. And in 2012, he posthumously received the Hilal-i-Imtiaz award for his immense contribution to the field of cricket during his heydays.
Q. Who is Abdul Hafeez Kardar?
Abdul Hafeez Kardar was a prominent Pakistani cricketer who served as the captain of his country's cricketing team from 1952 to 1958. He is still regarded as the father of Pakistan's cricket. Besides cricket, he also served as the provincial food minister of Punjab.
Q. What are the batting records of Abdul Hafeez Kardar?
Kardar played 26 international test matches and scored 927 runs with an average of 23.76. Besides, he also played 174 first-class matches and scored 6832 runs with an average of 29.83. He achieved a top score of 93 in test cricket and a top score of 173 in first-class cricket.
Q. What are the bowling records of Abdul Hafeez Kardar?
In international test matches, he took 21 wickets with an average of 45.42. And in first-class cricket, he took 344 wickets with an average of 24.55. He achieved his best bowling at test cricket with 3/35. And in first-class, he took 7/25.
Q. What are the books written by Abdul Hafeez Kardar?
Besides being a great cricketer and a great administrator, Kardar wrote several books. Some of the most notable books among those are Inaugural Test Matches (1954), Test Status on Trial (1954), The Cricket Conspiracy (1977), and Memoirs of an All-rounder (1987).