Virat Kohli HD Wallpapers 2021
March 14, 2021 By Sourav
---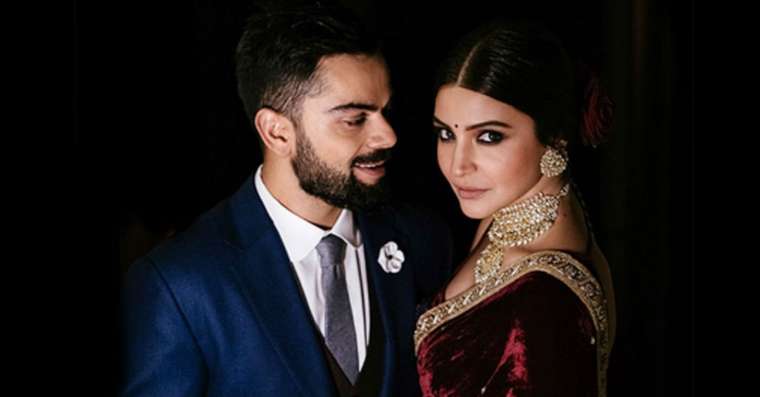 Virat Kohli is one of the most ostentatious and bright players on the Indian cricket team. Critics consider him one to watch out for, because of his aggression, skill, and his thirst to prove himself. He is one of the most popular, on the field and off it, too, because of his game-play, style, and attitude. Here are some of the best Virat Kohli HD Wallpapers 2021. Check it out.
Virat Kohli HD Wallpapers 2021
Kohli is currently the Indian cricket team captain, who is widely regarded by many as one of the best cricket players in the world and also as one of the greatest batsmen of all time. He is also the captain of the Royal Challengers Bangalore franchise in the Indian Premier League and also a regular squad member of the Indian national cricket team. Besides his occasional right-arm medium pace bowling, Virat Kohli mainly plays his role as a middle-order batsman for his national and IPL team. He is a member of the Delhi state cricket team in first-class cricket besides his career with the Indian national team and previously played for West Delhi Cricket Academy.
During the 2008 Under-19 ICC Cricket World Cup held in Malaysia, Virat Kohli served as the captain of the victorious Indian team. Virat Kohli holds the record in One Day International cricket for the fastest century by an Indian batsman. He is also the fastest to score 17 centuries by any batsman in the world of ODI cricket. After Sourav Ganguly (from 1997 to 2000), Sachin Tendulkar (from 1996 to 1998), and Mahendra Singh Dhoni (from 2007 to 2009), Virat Kohli is the fourth batsman in ODIs to hit 1000 or more ODI runs in three or more consecutive calendar years.
Virat Kohli wallpapers
Kohli holds the record for most centuries while chasing with his 11 centuries which is second after the legendary Sachin Tendulkar. He is the first batsman ever to score five successive scores of 50 or more on two separate occasions in ODI format.
Virat Kohli was born on 5 November 1988 in Delhi, India. Prem Kohli, his father, was a lawyer by profession who died in December 2006. Saroj Kohli, Virat's mother, is a homemaker and is one of the biggest supports of Virat's life. Virat Kohli has an elder sister and an lder brother, Bhavna and Vikash. Kohli continued his study at Saviour Convent School after he attended Vishal Bharti School.
He loves the Aston Martin as a diehard automobile fanatic. He is a fan of wearing Ed Hardy shirts as a fashion enthusiast and to complement his stylish look. Virat Kohli is the only Indian cricketer with heavily tattooed arms, with Golden Dragon on his forearm for his luck. He is currently in a romantic relationship with Bollywood actress Anushka Sharma. The couple got married on 11th December 2017.
Virat Kohli became a part of the West Delhi Cricket Academy right after its inauguration in 1998. He first appeared for the Delhi Under-15 team in October 2002 in the 2002–03 Polly Umrigar Trophy. On that occasion, he made a total of 172 runs at an average of 34.40.
Virat Kohli Wallpapers HD
During the 2003–04 Polly Umrigar Trophy, Virat Kohli became the captain of the Delhi states team. On that occasion, he achieved 390 runs in 5 innings at an average of 78. In the Polly Umrigar Trophy 2004, he made two centuries and two fifties. In late 2004, Virat was selected in the Delhi Under-17 team for the 2004 Vijay Merchant Trophy. He achieved an average of 117.50 while scoring 470 runs. Kohli also scored two hundred and a top-score of 251 not out on that occasion. For Delhi against Services in February 2006, Virat made his List A debut. During the 2008 Under-19 ICC Cricket World Cup, Virat Kohli captained the victorious Indian team in Malaysia.
While batting at number 4, He scored 235 runs in 6 matches at an average of 47. On that occasion, he also made a century against the West Indies Under-19 team. On his way to the tournament winning, Virat Kohli was appreciated for making several tactical bowling changes. Saroj Kohli, his mother, once stated that "Virat changed a bit after that day. Overnight he became a much more mature person. He took every match seriously. He hated being on the bench. It's as if his life hinged totally on cricket after that day. In the final of the 2009 Emerging Players Tournament in Australia, Kohli scored a century. And as usual, India went on to win the game by 17 runs against South Africa.
Virat Kohli wallpapers RCB
Kohli got selected for the ODI squad to partake in the tour of India to Sri Lanka in 2008 after he succeeded in putting up a great performance in the Emerging Players Tournament in Australia back in 2008. On a day when Sachin Tendulkar and Virender Sehwag were both injured, Kohli made his debut. Virat debuted against Sri Lanka in an ODI match in 2008, in which he was dismissed at 12. He managed to score 37 in the second match, which altogether was low-scoring, thus helping the team to emerge victoriously. Kohli scored his first half-century in the fourth match where he made 54. He then earned the selection for ICC Champions Trophy in 2009 to replace injured Yuvraj Singh.
Virat Kohli appeared in the Indian Premier League in 2008 for Royal Challengers Bangalore. IPL franchise RCB bought him for $30,000 before its first season. He scored 165 runs in 13 innings, and had an average of 15, taking 2 wickets on the same occasion. He also made four 6s and 18 4s, and his highest score was 38 in that season of IPL. In the 2012 season of IPL, he scored 364 runs with an average of 28.00. Kohli scored 2 half-centuries, 33 4s and 10 6s, and the highest score of 73 that season. In the sixth IPL season, Virat led the Royal Challengers Bangalore team. He scored a total of 634 with an average score of 45.28.
Virat Kohli wallpapers download free 2021
He has set the record of the fastest 100 in ODI by Indian batsmen. He scored a century in just 52 balls in a match on 16th October 2013, against Australia. Virat is also the record holder for reaching the fastest 1000, 3000, and 4000 runs. He scored 5000 runs in just 114 ODI innings. Virat became the fastest to do so alongside one of the greatest cricketers Viv Richards.
He has received several awards and accolades, including the 2014 Player of the Tournament in the ICC World Cup Twenty20, 2014 Ceat International Cricketer of the Year, 2012 ODI Player, and the People's Choice Awards for Favorite Sportsperson of the Year, and 2012 ODI Player of the Year. In 2013, he won the highest sports award by the Government of India, the Arjuna Award.
He earned praises all over the globe for his strong technical knowledge, his quick footwork, his strength in the mid-wicket and cover region. He also achieved acknowledgments for his amazing capability of run chasing under pressure. Mostly known as a middle-order batsman, Virat also opened innings on a number of occasions.
A player with a slightly open-chested stance, Kohli is a great top-order batsman, one of the best in the world. Dav Whatmore, his U-19 coach once said that he is a "very physical type of player" with a tendency to "impose himself on the game". Martin Crowe, former New Zealand captain, once said that he "exudes the intensity of Rahul Dravid, the audacity of Virender Sehwag, and the extraordinary range of Sachin."
Virat Kohli wallpapers for windows 10
He has played in 77 international test matches for the Indian cricket team so far. And, he made 6,613 runs with a batting average of 53.76, and the highest score of 243. He has 25 centuries and 20 half-centuries under his belt. Virat has played in 218 One Day Internationals for team India so far. He has scored 10,339 runs with a batting average of 59.76 and the highest score of 183. He has made 39 ODI centuries and 48 half-centuries. Kohli has also played in 65 Twenty-20 matches and has made 2,167 runs, with a batting average of 54.39 and the highest score of 90. He has already achieved 19 half-centuries in the T-20 format of international cricket.
As sports enthusiasts, we hope that Virat Kohli will be able to give us some memorable moments in cricket in the future, as well, and rule over millions of hearts, not just in India but all over the world. we hope you liked Virat Kohli HD Wallpapers 2021.