Top 10 Unknown Facts About Nike You Probably Didn't Know
December 21, 2020 By Sourav
---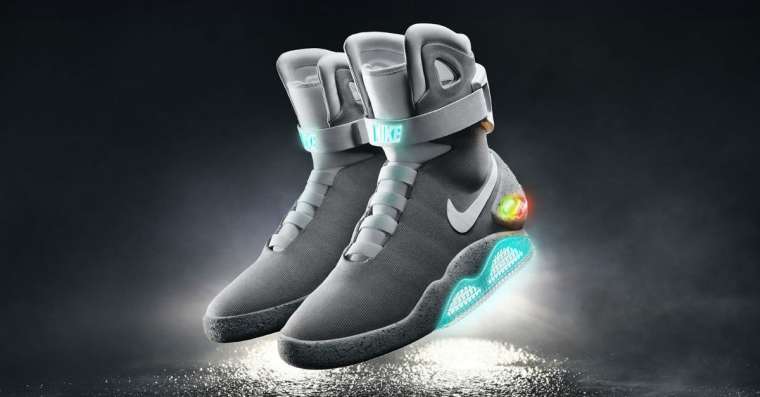 It is one of the world's largest suppliers of sports apparel and sports equipment, with revenue in excess of US$36 billion in its fiscal year 2018. As of 2020, it employed more than 50,000 people worldwide. In 2020, the brand alone was also valued at $37 billion, making it the most valuable brand among sports businesses. Here are the Top 10 Unknown Facts About Nike You Probably Didn't Know.
Unknown Facts About Nike You Probably Didn't Know
10. Foundation
At number 10 of the top 10 unknown facts about Nike, we are going to talk about the foundation. Nike was founded back in 1964 as Blue Ribbon Sports. It initially operated as a distributor for the Japanese shoemaker Onitsuka Tiger (now known as Asics). It did officially then become Nike Inc. in 1971.
Nike was founded by partners Bill Bowerman and Phil Knight. The company takes its name from Nike, the Greek goddess of victory. Bill Bowerman was born in Portland, Oregon. His father happened to be former Governor of Oregon Jay Bowerman, and his mother had grown up in Fossil. The family returned to Fossil after the parents got divorced in 1913.
9. The first Nike endorsement
At number 9 of the top 10 unknown facts about Nike, we are going to talk about the endorsement. Romanian tennis professional Ilie Nastase, "the Bucharest Buffoon," was the very first athlete to sign an endorsement contract with Nike, back in 1972. Nastase was a gifted tennis player but she also became infamous for her erratic temperament.
She was lumped with several fines, suspensions, and many disqualifications throughout her career. Nike markets its products under its own brand, as well as Nike Golf, Nike Pro, Nike+, Air Jordan, Air Force 1, Nike Dunk, Air Max, Foamposite, Nike Skateboarding. There were also subsidiaries including Brand Jordan, Hurley International, and Converse.
8. The name game
At number 8 of the top 10 unknown facts about Nike, we are going to talk about the initial name ideas. Knight had originally craved to call the company "Dimension 6." The Nike name comes from the Greek goddess of victory, and it's pronounced "ny'-kee." Nike's very first employee, Jeff Johnson, came up with the name.
Coach Bowerman and Knight worked together but landed up hiring a full-time salesman, Jeff Johnson. After cresting $1 million in sales and also witnessing the enormity of the success it was devised that Nike be the name and trademark be the Swoosh in 1971.
7. The stocks
At number 7 of the top 10 unknown facts about Nike, we are going to talk about the company stocks. The company was founded with only $1,200 in the bank. It was created by Bill Bowerman — a track-and-field coach — and also Phil Knight, a middle-distance runner.
He belonged from Portland who was enrolled in the University of Oregon. Nike, Inc. (NYSE: NKE) is a global leader in athletic apparel. The famous swoosh logo was created in 1971, nine years before the company became public. If you had invested $1,000 during Nike's initial public offering (IPO) without reinvesting in dividends, your investment would be worth $729,575 today.
6. The endorsement deal
At number 6 of the top 10 unknown facts about Nike, we are going to talk about the Michael Jordan deal. In spite of the fact that he hasn't played basketball professionally since 2003, Michael Jordan still humoredly earns $60 million annually in royalties from Nike. That makes him the athlete with — so far — the biggest Nike endorsement deal. Nike's Jordan Brand is a financial mammoth.
Jordan U.S. shoe sales rose 17% last year to $2.6 billion, as reported to data compiled by SportScanInfo. Jordan has eight times the sales of the signature shoes for the super active NBA star, LeBron James. Michael Jordan first entered into a contract with Nike back in 1984. Nike had reported a loss in February of 1984 and then pursued Michael Jordan as a notable potential sponsor.
5. Just do it campaign
The first "Just Do It" campaign was launched in 1988. The ad featured Walt Stack, a then 80-year-old running icon. He plodded across the Golden Gate Bridge. This is a trademark of popular shoe company Nike, and one of the chief components of Nike's brand. The slogan was coined in 1988 at a usual advertising agency meeting.
The founder of Wieden and Kennedy agency, Dan Wieden gives the credit for his "Just Do It" Nike slogan to Gary Gilmore's last words. The "Just Do It" campaign permitted Nike to further increase its share of the North American domestic sport-shoe business from 18% to 43%, from 1988 to 1998.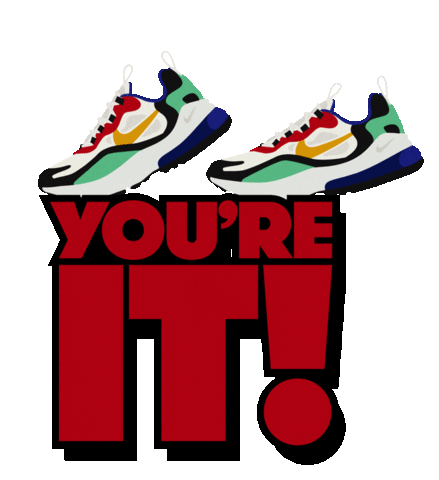 4. Nike and Beatles band
At number 4 of Top 10 Facts about Nike, we are going to talk about the Beatle's song and it's relationship with Nike. Nike's 1987 ad for the Air Max shoes was composed by The Beatles' "Revolution" — the first time a Beatles song to be used in a TV commercial, according to the Career in Sportsbook. "Revolution" is a song performed by the Beatles, written by John Lennon and then credited to Lennon–McCartney.
Two versions of the song were recorded in 1968: a hard rock version. It was released as the B-side of the "Hey Jude" single, and also a slower, bluesier arrangement (titled "Revolution 1") used for the Beatles' self-titled double album, popularly known as "the White Album".
3. The inspiration from a serial killer
At number 3 of Top 10 Facts about Nike, we are going to talk about the slogan. "Just Do It" was actually inspired by serial killer Gary Gilmore, who said "let's do it" just before being executed by a firing squad in 1977. The revelation was made back in a 2009 documentary about advertising named "Art & Copy."
Gary Mark Gilmore (December 4, 1940 – January 17, 1977) happened to be an American criminal who also gained international notoriety for demanding the succession of his death sentence for two murders he committed in Utah. After the U.S. Supreme Court announced a new series of death penalty statutes in the 1976 decision Gregg v. Georgia, he had also become the first person in almost ten years to be executed in the United States.
2. The history of the swoosh
The Nike swoosh was masterfully designed by Portland State University student Carolyn Davidson, surprisingly for just $35 (just over $200 in today's currency). At a later stage, she was given the stock that is now worth more than a staggering $640,000. The Nike Swoosh is a corporate trademark created in 1971 by Carolyn Davidson. During that period she was a graphic design student at Portland State University.
It was here that she met Phil Knight, who was then teaching accounting classes at the university. Today, it has become one of the most recognizable brand logos globally, and also the most profitable, having a worth of $26 billion alone. Harvard Business School professor, Stephen A. Greyser, has narrated the logo as "the living, vibrant symbol of the firm."
1. The first shoe
At number 1 of the top 10 unknown facts about Nike, we are going to talk about the first shoe. Nike founder Phil Knight signed a deal with Onitsuka Company, a Japanese shoe manufacturer, to permit him to distribute their Tiger running shoes in the Western United States. His very first shipment of Tiger shoe samples then arrived in January 1964.
The first Nike shoes were made inside a waffle iron. Bower man's true eureka moment for footwear innovation came in 1971, while he and his wife were making waffles for breakfast. It also triggered an idea for a grooved pattern on the sole of trainers to help the athletes grip running tracks. It gave birth to the "Nike Waffle Trainer," patented in 1974 (at the expense of his wife Barbara's waffle iron), as Nike explains on its press site.
And, we hope that you liked this list about Top 10 Unknown Facts About Nike You Probably Didn't Know. But, if you think we missed anything about this brand, don't forget to send us your opinion in the comment box below.