Top 10 Most important Tips For A New PC Gamer
February 9, 2021 By Admin
---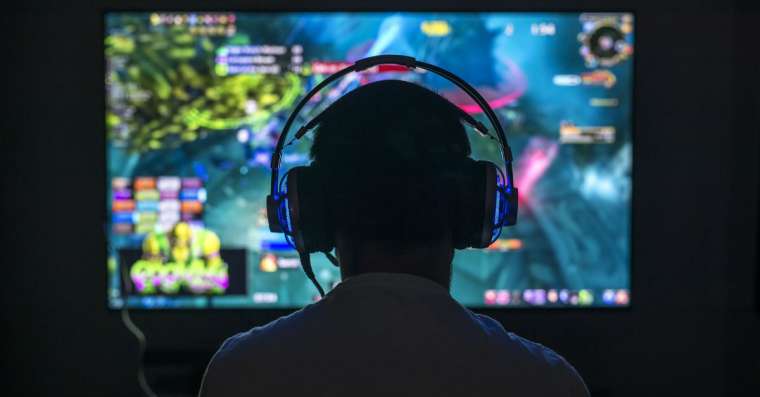 The gaming industry continues to grow over the years, with millions of people all over the world finding a home in different gaming franchise. So many people are still interested in joining the PC gaming community, while others seek to broaden their gaming expertise from console gaming to PC gaming. Every new PC gamer has to face a couple of challenges, ranging from game lagging to cluelessness on the game to select. If you are one such player, here are the ten most crucial tips any expert would give you as a new PC gamer. So, don't miss our selective Tips For A New PC Gamer.
Most important Tips For A New PC Gamer | 2021 Updates
1. Get comfortable
The comfort you allow yourself during gameplay is a game-changer all by itself. Gaming might take a toll on you if you are not providing your body with the necessary support. For this reason, start by acquiring the Z line Belaire glass l shaped computer desk, and a gaming chair to set up your gaming section.
2. Always check Reddit for new games
If you are looking for a fantastic deal for PC games, then start by checking out Reddit. This social networking site will give you access to a variety of awesome CD-key deals as well as discounts from various websites that you might not come across on your own.
3. Get yourself a gaming mouse
Do not rely on the typical computer mouse to play games unless you enjoy sluggish movements and input latency. A gaming mouse considerably reduces input latency, particularly for multiplayer games that rely heavily on twitch reactions. And to enjoy some of the best online games this year, you will also need a good gaming mouse.
4. Download Steam
According to most PC gamers, Steam is the best way for you to access your PC games. The digital distribution platform hooks you with the latest of everything as soon as it comes out. The platform keeps all of your software, automatically updates your games, not to mention, has several community features, including, instant messaging, in-game voice chat, and groups.
5. Connect with friends
Try making new friends by joining communities and groups related to gaming or your PC interests. This way, you learn more about gaming, the trending matters in the PC gaming world, competitions, major events, deals, and other news related to the industry. Besides, you'll also need to have a strong team consisting of some good friends of yours to shine on some of the best e-sports tournaments in the world.
6. Keep your PC clean
A clean Pc warrants you happy gaming experience. Rid your device of any dust that might clog the insides of your machine, including the fans, causing it to overheat or be sluggish during gameplay. To do so, blow the dirt out with a can of compressed air.
Caution: never blow with your mouth because of the repercussions of moisture, and neither with a vacuum cleaner because of the static it causes.
7. Back-up saved games
Without any notice whatsoever, hard drives can fail at any time, and you could incur a significant loss for all the games you have invested both time and resources on. Luckily, some online gaming programs include built-in cloud services that can synchronize some of the games you save. If you do not have this privilege, invest in cloud backup services early in advance.
8. Wait for deals on games
Do not always be in a rush to buy games, especially on peer influence. If you can wait on it for a while, you will be surprised at how big a discount you can get for some of the games you have desired for a long time.
9. Play with your settings
Do not hold yourself back from playing around with your in-game settings to get the best possible performance out of your hardware. However, you may want to wait until you can discern the impact on the gaming experience in terms of hardware, settings, and other specifications, so you do not mess up the functionality of your device altogether.
10. Get up from time to time
You may not consider this a helpful tip, but good health is paramount for optimal gaming, find time to do things other than gaming.
So, we hope you liked our selected and top 10 most important tips for a new PC gamer. Don't forget to send us your opinion in the comment box below.