Thomas Lemar Biography, Age, Career, Net Worth, Personal Life, Awards, and Many More
March 4, 2021 By Sourav
---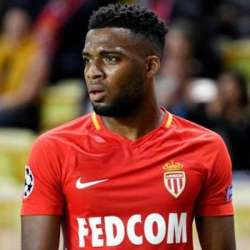 | | |
| --- | --- |
| Real Name | Thomas Benoît Lemar |
| Nick Name | Thomas Lemar |
| Profession | Football Midfielder |
| Nationality | French |
| Height | 5 Feet 7 Inches (1.71 meters) |
| Weight | 137lbs (62 Kgs) |
| Birth Date | 12-11-1995 |
| Age | 25 |
| Gender | Male |
| Birth Place | Baie-Mahault, Guadeloupe, France |
| Zodiac Sign | Scorpio |
| Religion | Christian |
French youngster Thomas Lemar currently plays as an attacking midfielder for the La Liga side Atlético Madrid besides appearing regularly for the French national football team. Known for his amazing versatility, Lemar can operate from both wings. Besides, he can also be useful while building pressure on the opponents from the center. Without any doubt, he is one of the best dribblers in the modern French football generation and is also known for his passing abilities.
Thomas Lemar Biography And Other Interesting Facts
After spending ten seasons at youth academies, Lemar made his senior professional debut at Caen in 2013. He has earned 32 caps for the club before joining French Ligue 1 club AS Monaco in 2015. Monaco reportedly has paid nearly €3.8 million for acquiring him from Caen. Besides club football, he represented all the youth-age levels of the French national team from U-17 to U-21. He then made his senior international debut in 2016 and shortly became a regular starter. Lemar is also part of the victorious French squad at the 2018 FIFA World Cup in Russia.
Thomas Lemar Caen Career
Lemar started his footballing journey with his native side Solidarité Scolaire in 2003, at the age of just eight. After seven seasons of practicing there, he joined the youth academy system of Caen in 2010, at the tender age of just fifteen. He went through rigorous training at the academy for three seasons while sharpening his footballing skills. Lemar then finally made his professional debut for the reserve side of Caen in 2011. He attracted the attention of the first team's manager through his brilliant display of gameplay.
Shortly after, he made his first-squad debut for Caen in a Ligue 2 game against Dijon on 2nd August 2013. He scored once in the 32 total appearances that he made for the Caen senior squad from 2013 to 2015. Besides appearing for the first squad, he also continued to play for the Caen II reserve squad. He appeared in 55 total matches for the reserve team while scoring four times between 2011 and 2015. His promising performance during that time has earned praises from football pundits across the globe.
Thomas Lemar AS Monaco Career
Lemar officially joined the French Ligue 1 club AS Monaco on 1st July 2015, for an undisclosed fee. He then scored his first goal for the club against Toulouse on 22nd August 2015. Shortly after, he scored the opening goal against his former club Caen on 4th March 2016. Lemar then scored his first UEFA Champions League goal against Premier League club Tottenham Hotspur on 14th September 2016. He again scored the winning goal against Tottenham Hotspur in the second leg on 22nd November 2016.
He created a solid buzz after scoring in the Coupe de la Ligue final against one of the richest football clubs, Paris Saint-Germain, on 1st April 2017. But sadly, Monaco lost that match by a score of 4-1. Lemar, on the other hand, finished the 2016-17 season with 16 goals under his name and attracted the attention of several big football clubs. The media started linking him with his possible move to Premier League clubs Liverpool and Arsenal in the summer transfer window of 2017.
Thomas Lemar Atlético Madrid Career
Monaco reportedly rejected a bid of €38 million from Arsenal for Lemar on 29th June 2017. Shortly after, they again rejected a €70 million bid for him in late August. Finally, Lemar joined the La Liga side Atlético Madrid for an undisclosed fee on 18th June 2018. He officially joined the club on 27th July 2018, after passing his medical checkup. He then made his debut for Atlético in the UEFA Super Cup final against Real Madrid on 15th August 2018. Lemar made his La Liga debut for the club against Valencia on 20th August 2015.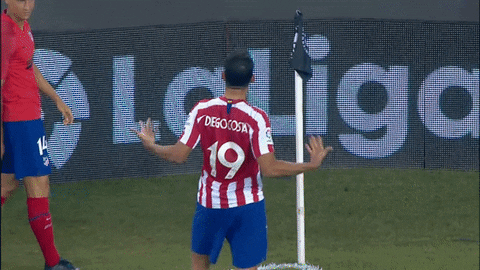 Thomas Lemar International Career
Lemar has earned his first senior international call-up to play against Sweden and Ivory Coast in November 2016. He made his debut for the French national team against Ivory Coast on 15th November 2016. The next year, he scored his first international goal in a FIFA World Cup qualifying match against the Netherlands on 31st August 2017. Lemar then earned his call-up for the 23-man French squad under the guidance of Didier Deschamps to participate in the 2018 FIFA World Cup. He made his World Cup debut in a group stage match against Denmark on 26th June 2018.
Thomas Lemar Personal Life
Born in the Caribbean island of Baie-Mahault, Guadeloupe, Thomas Lemar is of French-Caribbean descent through his father's side. His father, Edwige Lemar, moved to the French mainland along with his mother. Thomas grew up in France and till now has played only for the French clubs besides Atletico Madrid.
Thomas Lemar Net Worth
The current net worth of Thomas Lemar is estimated to be around €10 million as of the ongoing football season of 2021. His current market value now stands at €80 million as of 2021. He gets nearly €60,000 weekly wage from his current La Liga side Atlético Madrid. Besides his footballing income, he also made his wealth through several personal endorsement deals with many mega-brands.
Thomas Lemar Individual Awards
With AS Monaco, he won the French Ligue 1 in the 2016-17 season. With Atlético Madrid, he won the UEFA Super Cup in 2018. Recently in July 2018, he helped the French squad to lift the prestigious 2018 FIFA World Cup trophy in Russia. Besides his team success, he also has several accolades under his name. Some of the most notable awards that he received till now are as follows:
UEFA Champions League Breakthrough XI: 2016
UNFP Player of the Month: November 2016
Knight of the Legion of Honour: 2018