In the midst of pleasure and excitement, we often tend to forget the dark side of sports. When it comes to that, things can take severely ugly forms ranging from a miniature riot to excruciating physical damage, even death. Like it or not, sports are dangerous but hey, maybe that is what makes it so thrilling. Here's a list of Top 10 Terrible Disasters In Sports World.
Terrible Disasters In Sports World
10. Happy Valley Racecourse Fire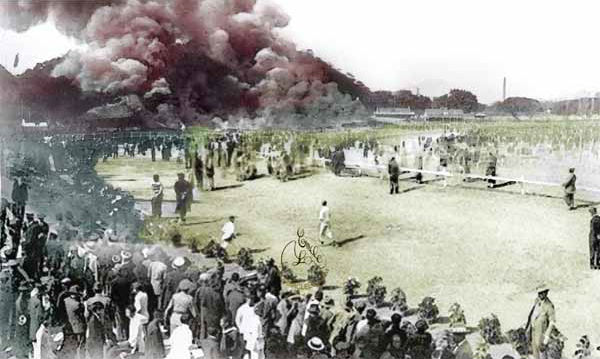 On 28th February 1918, the Happy Valley Racecourse in Hong Kong was engulfed in an enormous fire. In just a few seconds large areas of stands and booths collapsed. Unable to exit many people were trapped, as many as 570 charred bodies were later found. And now, it surely deserves its place among the top 10 terrible disasters in sports.
However, the exact number of death can never be known because a lot many people were burned with such intensity that only hints of their body remained. Though the exact origin of the catastrophe is unknown, speculations were made that people engaged in preparing meals on cooking ranges in the sheds were at fault.
9. Boxing Champion Michael Watson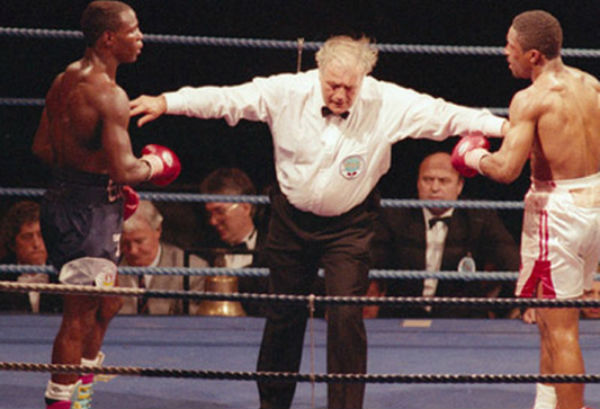 September 21st, 1991, was a day to be remembered in British Boxing. When Michael Watson – admirable English boxer lost super-middleweight title earlier that year to the unpopular Chris Eubank, people made a huge outcry and demanded a rematch. Three months later the rematch was held. Into the 11th round, Watson was visibly outscoring Eubank. But suddenly something happened; Watson started falling back taking blow after blow. This one now holds its place among the top 10 terrible disasters in sports.
He walked straight into the Eubank punch several times. The fight entered into the 12th and Watson could hardly lift his gloves. Smelling trouble the referee finally called for a stop. Watson collapsed in the ring. Michael Watson survived but had to go through 6 brain operations and 40 days of coma. He later sued the British Boxing Board of Control (BBBoC) for a lack of proper immediate medications and won damage compensation of around £1 million.
8. Death of Hansie Cronje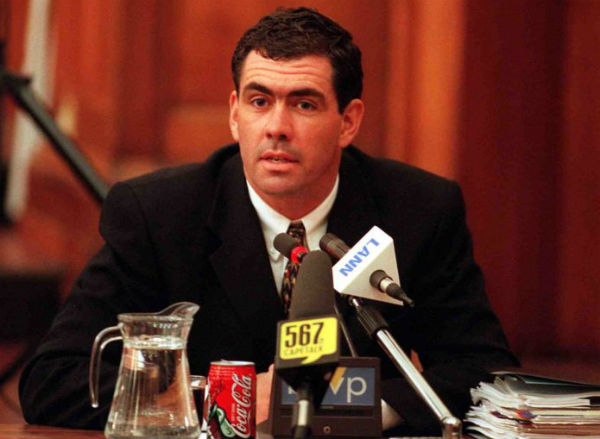 World of cricket was in for a shock when in 2000 the South African captain Hansie Cronje was accused of a match-fixing scandal. Subsequently, after an inquiry by the King Commission, he got banned for life. Two years later in 2002, he died in a plane crash which immediately sparked off conspiracy theories. It was dubiously held that the crash has been pre-ordained to eliminate any chases of Cronje exposing high profile people involved in the fixing.
The exact truth still remains unknown. Perhaps it was such speculation that made people compassionate into voting Hansie Cronje, the 11th greatest South African in 2004. This one now also holds its place among the top 10 terrible disasters in sports.
7. Heysel Riot
Heysel Stadium Riots 1985
The fans of Liverpool and Juventus- two of the biggest clubs in Europe- went literally at war with each other during the European Cup final In 1985. It happened before the match had even begun. In the midst of all the chaos, the Juventus fans got pressed against a wall that collapsed under the pressure and onto other Juventus fans below. 39 people died and around 600 were injured.
Following this UEFA banned English teams from playing in Europe for five years and greater steps we're taking to ensure stadium safety in the future. This incident surely deserves its place among the top 10 terrible disasters in sports.
6. Ghana Football Tragedy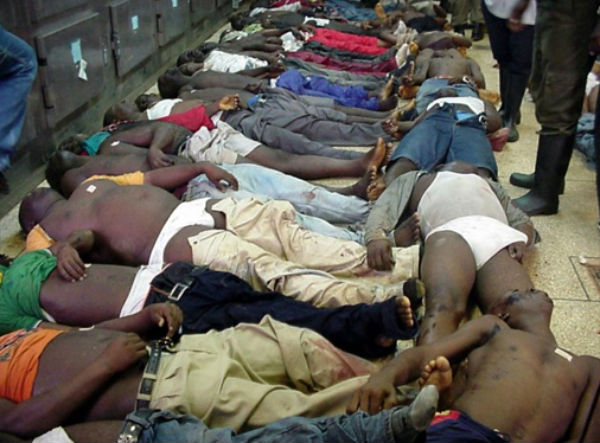 A Ghana league game between 'Asante Kotoko' and 'Hearts of Oak' turned into a bloody tragedy in April 2001. After losing enraged Asante's fans begun ripping up seats of the Accra Sports Stadium; this was followed by a hooligan's riot. In panic and amidst aggressive police tear gas attacks, around 126 people were crushed to death and several more injured.
The Accra tragedy was the 4th incident of this kind in Africa in less than a month. Following this, the government had decided to do something to ensure stadium safety. This incident too now holds its place among the top 10 terrible disasters in sports.
 5. The Colorful 11 Disaster
Next on Terrible Disasters In Sports, In June 1989 the Surinam Airways Flight 764 crashed while approaching Paramaribo-Zanderij airport. Out of 187, onboard 176 died and among them was a group of Dutch Surinamese footballers known as Colourful 11. They were returning from a yearly friendly match played for the isolated Suriname communities in Holland; the players were meant to be positive role models to the community.
The incident was a terrible blow for the youths of the community. Besides, it also holds its place among the top 10 terrible disasters in sports. As good luck would have it some players -- Ruud Gullit, Frank Rijkaard, Aron Winter, Bryan Roy, Stanley Menzo and Regi Blinker -- were denied permission to travel by the Dutch professional clubs. They survived the Terrible Disasters In Sports.
4. Kurt Jenson and Others
Next on terrible disasters in sports, even before the doping shame ensnarled one of the world's greatest cyclists -- Lance Armstrong, illegal use of drugs had brought the cycling world dishonor. In the 1960 Rome Olympics, Kurt Jansen, cycle rider from Denmark was accused of doping when he suddenly collapsed from an amphetamine overdose.
The world was shocked. In spite of the authorities' best attempts to hush up the subject, in 2003 the matter again came to the limelight. Within 13 months as many as 8 elite cyclists aged 16 to 34 years died of a heart attack. The investigation concluded that the use of EPO drug was the culprit behind the deaths.
3. The Death of Ayrton Senna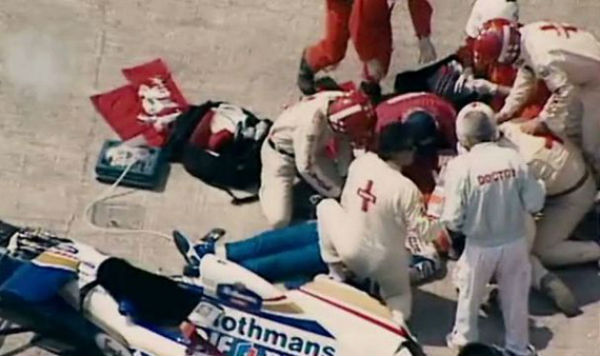 Until his death, Ayrton Senna was the most successful Formula One driver of the modern era. Senna and his contemporary drivers were known for pushing their cars and their own safety to the limit. During the 1994 San Marino Grand Prix Senna is said to have lost control of his car while turning a corner and skidding off the track crashed into a wall.
In the fatal accident, Senna hurt his head and a piece tie rod had penetrated the helmet visor above his right eye; he died with skull fractures, brain injuries and ruptured the temporal artery. This was perhaps one of the Terrible Disasters In Sports and the greatest loss for F1 racing ever.
2. The 1972 Munich Olympics Massacre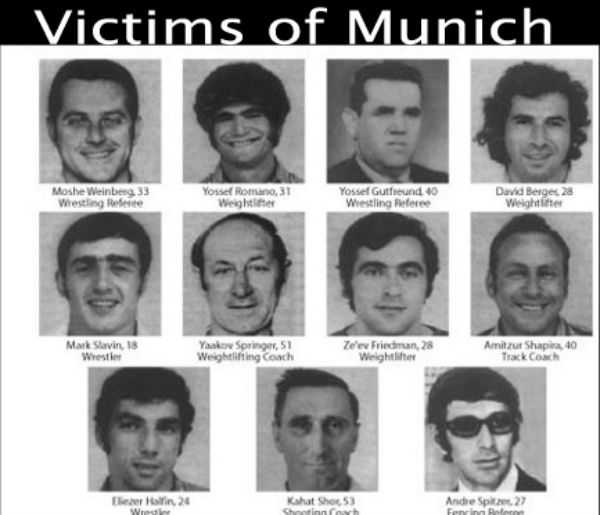 The 1972 Olympics will perhaps be never forgotten by the world and pray such a disaster never occurs again. And the Palestinian terrorist group Black September took 11 members of the Israeli Olympic team into the hostage. They demanded the release of 234 criminals in Israeli jails and named the attack as "Iqrit and Biram" (after two villages). This was of course followed by a rescue attempt that failed disastrously leaving all 11 athletes, 1 German police officer and 5 of the terrorists dead.
Later the Israeli government launched two operations namely 'Operation Wrath of God' & 'Operation Spring of Youth' to hunt and kill the terrorists involved in the massacre. This incident now holds a second place among the top 10 terrible disasters in sports.
1. The Superga Tragedy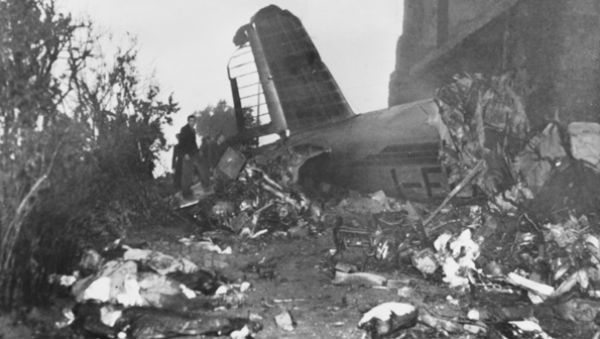 On May 4th, 1949, Torino A.C. football team (popularly known as 'Il Grande Torino') along with their coaching staff, journalists & plane crew were returning from a friendly match when they crashed into the Superga hill near Turin. All 31 people on board the plane were lost forever. The sad day is remembered as 'the day Italian Football died'.
The plane had been caught in the thunderstorm and encountered conditions of poor visibility, low cloud, poor radio aids and an error in navigation. And Torino was, at the time the best side in Italy and had won 3 successive Series A titles.  The disaster had very seriously weakened the country's national side because 10 of the dead Torino players were on the national side. It took Torino several years (27, to be accurate) to recover from the damage.
So, this is our selection of the top 10 terrible disasters in sports. We hope you liked this list. In case you have any suggestions, then don't forget to send us your opinion in the comment box below.