Top 10 Sportsmen Who Cheated On Their Partners
August 23, 2021 By Sourav
---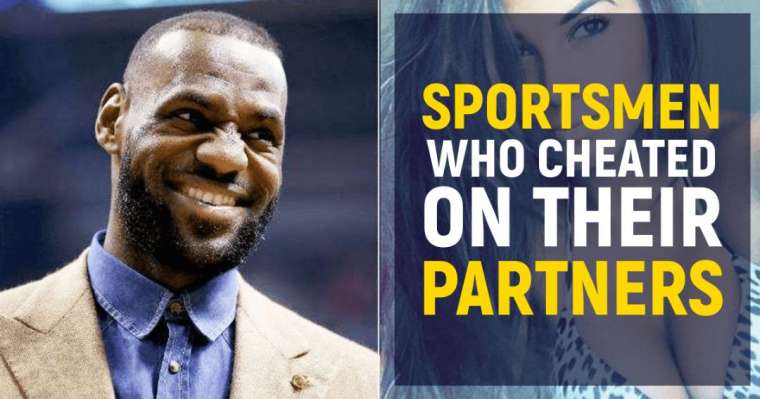 They had it all, tons of cash, fame, big houses, beautiful partners, maybe kids too but because not all fairy tales have a perfect ending, they all ended up being unfaithful. Here we are going to discuss 10 sportsmen who cheated on their partners.
Sportsmen Who Cheated On Their Partners
Generally, cheating is said to of symptom of larger relationship problems and, as it often happens, people with fame and money have the resources of turning into potential cheats.
10. John Terry
At the number 10 position of the 10 sportsmen who cheated on their partners is John George Terry - an English footballer. He plays for Chelsea and also leads the team as their captain.
He has also been captain of the English national football team for a number of years. Regarded as one of the best central defenders of his generation, Terry has been awarded a number of times for his success at the game.
In 2010, British tabloids claimed that John Terry had an affair with the ex-girlfriend of his former Chelsea and England teammate Wayne Bridge.
The woman, however, denied such accusations. The pressure from the media was such that, Terry had to step down from being the captain of the team. Although a year later, Terry was reinstated.
9. Tom Brady
Thomas Edward Patrick Tom Brady, Jr. is an American football quarterback. He played college football for the University of Michigan and was later drafted by the Patriots.
Since then Brady has been playing for the New England Patriots of the National Football League (NFL).
Regarded as one of the most handsome quarterbacks of all time, Brady has got a number of titles and other recognitions to his name.
He allegedly had an affair with a Brazilian supermodel named Gisele Bündchen. He left her pregnant wife and later married Bündchen.
8. Oscar De La Hoya
At number 8 position of the 10 sportsmen who cheated on their partners is Oscar De La Hoya - a former professional boxer. He hails from a boxing family and is a brilliant boxer himself.
In 1995, he was named "Fighter of the Year" by a magazine and was the top-rated pound-to-pound fighter in both 1997 and 1998. In his long glorious career, Hoya has won ten world titles and defeated 17 world champions.
After initial denial, Hoya admitted to being dressed as drag and having an affair with the woman in the photograph that was first published in 2007.
Nicknamed 'The Golden Boy', Hoya acknowledged having cheated on his wife for 10 years. After the revelation, Hoya and his wife separated temporarily.
7. John Harkes
John Harkes is a former soccer player who currently heads the FC Cincinnati as their coach. A highly talented player, Harkes was the first American player to play in the English Premier League.
In the 1990s, he was crowned as the US national team's "Captain for Life". In his national career, he has made about 6 goals and 90 caps.
However, before the 1998 World Cup Harke was stripped of the "Captain for Life" title.
There followed a swelling of bitterness in the team and years later in 2010, it was revealed that Harkes had an affair with the wife of one of his teammates.
6. Wayne Carey
At number 6 position of the 10 sportsmen who cheated on their partners is Wayne Carey - a retired Australian rules footballer. He played in the Australian Football League (AFL) for the Adelaide Crows and North Melbourne.
Fans have nicknamed him "The King". Regarded as one of the best rules footballers ever, Carey was the captain of the North Melbourn, seven-time All-Australian, and four-time North Melbourne best-and-fairest.
Wayne Carey has been involved in a number of controversies including sexually assaulting a woman in a pub, providing character evidence for a gangster, fighting, cases of domestic violence against his wife as well as an affair.
In 2006 he left his wife for a model named Kate Neilson. Six weeks later, his wife gave birth to their daughter, Ella.
5. Ryan Giggs
Ryan Joseph Giggs is a former football player. Giggs started his career with Manchester City and later joined one of the richest football clubs, Manchester United.
At the 2012 Summer Olympics, he leads the Great Britain team as their captain. Giggs played for the Wales national team 64 times and is apparently the most decorated player in football history.
In 2007 he married his long-time partner but soon rumors about his affair with the wife of his own brother arose.
They reportedly even had a child together. When Giggs was chosen as assistant manager at Manchester United his own father said he couldn't understand how can people trust him after what he had done to his brother.
4. DeMarco Murray
At the number 4 position of the 10 sportsmen who cheated on their partners is DeMarco Murray - an American football running back. Currently, he plays for the Philadelphia Eagles of the National Football League (NFL).
Considered one of the top running backs of his class, Murray played college football at Oklahoma.
He was later drafted by the Dallas Cowboys. In 2014, he set a record with 1,845 rushing yards.
Apparently, his former teammate Brennan Clay alleges that he found his wife sending an explicit picture to Murray. In February 2015, Clay was arrested for assaulting his wife.
3. Kobe Bryant
Kobe Bean Bryant is a great basketball player, last played for the Los Angeles Lakers of the National Basketball Association (NBA).
Bryant entered NBA right after high school, paying for the Los Angeles Lakers from the beginning, he has to lead his team to win the NBA Championships five times. He married Vanessa Laine when he was 17-years-old.
Stories of his infidelity emerged in 2003 when he assaulted a woman he had been intimate with. Bryant admitted to infidelity but denied assaulting her.
Then again in 2011, rumors arose that he was having an affair with a woman named Jessica Burciaga. Bryant was on the verge of a divorce but somehow the couple reconciled.
2. Tiger Woods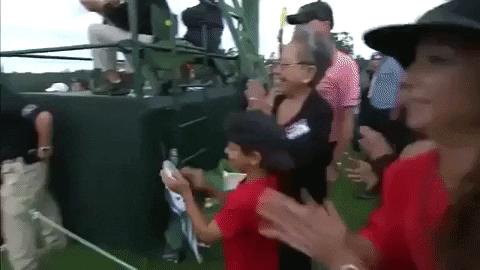 At the number 2 position of the 10 sportsmen who cheated on their partners is Eldrick Tont Tiger Woods - a professional golfer.
Chances are that you've heard of his name because he is regarded as the greatest golfer ever and also because of the recent revelation of his infidelity. Wood has had a record-breaking and outstanding career from the start.
For several years, Woods has been the highest-paid athlete in the world. From 2009, stories started coming up that Woods had been having extra-marital affairs with a number of women.
Woods later released a statement admitting to infidelity and took a break from his career. Soon afterward Elin Nordegren, his wife divorced him.
1. Fritz Peterson and Mike Kekich
Fritz Peterson and Mike Kekich were both players of the New York Yankees for the Major League Baseball (MLB).
The two families had known each other since 1969.
They made headlines in March 1973. They called for a conference where they announced that they were swapping their wives and children.
Toady Peterson is still with former Mrs. Kekich, while Kekich and former Mrs. Peterson then separated a few years after the swapping happened without ever getting married.
Final Words
So, we hope that you have liked our list of the sportsmen who cheated on their partners. If you want any other addition to this list, don't hesitate to send us your suggestions in the comment box below.
Sportsmen Who Cheated On Their Partners | All-Time Infographics