10 Wrestlers/Performers Who Should be in the WWE Hall of Fame
January 17, 2022 By khansa
---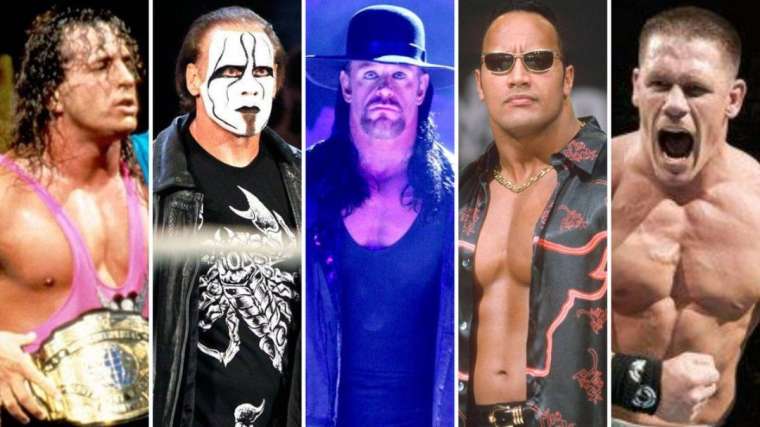 Every year, World Wrestling Entertainment (WWE) announce new members of their Hall of Fame. You can bet that those inducted will have deserved their place. However, there are many, whether they be heroes or villains who are yet to be inducted. Some might never make it to the induction ceremony.
One criticism is that there isn't an actual Hall of Fame to visit. Another is that you can bet your bottom dollar that anyone who's upset the company won't get inducted, however deserving they may be. Gambling on professional wrestling is possible. You can claim the bet365 bonus code deal to enhance your enjoyment.
When it comes to 2022, we know that Batista will be inducted. Here's a list of 10 wrestlers and onscreen performers who should also be in the WWE Hall of Fame
10 Kamala
The late Jim Harris made his name as Kamala, the Ugandan Headhunter. He main evented Madison Square Garden and had feuds with top level performers such as Hulk Hogan, Andre the Giant, and The Ultimate Warrior. The odds were always against him being a champion and he never held a WWE title.
Kamala was a great character though at a time when WWE was more of a cartoon show. He has been vocal about the poor pay he received from the company and that's probably the main reason he isn't in the WWE Hall of Fame. He deserves to be inducted.
9 Cyndi Lauper
There is a celebrity wing of the WWE Hall of Fame with such personalities as William Shatner, Pete Rose and even Donald Trump. Cyndi Lauper played a key role in the expansion of this wrestling company with a feud that got big ratings on MTV. It's just not logical that Lauper isn't in the WWE Hall of Fame.
8 Demolition
The Bushwhackers have been inducted but not former tag champions Demolition. Ax and Smash (and later Crush) were a great tag team in the 1980s and early 1990s with three title reigns. Betting on them being inducted might not be a good idea though. Being involved in a lawsuit against the WWE hasn't helped. Barry Darsow should be as he was also excellent as The Repo Man.
7 Michelle McCool
The former champion has been seen in the company in recent years, taking part in the Women's Royal Rumble match. McCool is married to Mark Calloway, aka The Undertaker. Betting on an induction for McCool into the Hall of Fame looks a good one to make.
6 Jim Cornette
Here's a man who certainly divides opinion. Jim Cornette has been one of the greatest wrestling managers there has ever been. He's run wrestling companies and been excellent on the mic. However, he's also one of the most outspoken and controversial people in the wrestling business. Wouldn't you just love to hear his induction speech though? You can bet that'd be the highlight of the night.
5 William Regal
William Regal has just recently been released by WWE after 20 years. He's been everything from a wrestler to commentator, a General Manager and having a key role backstage searching out talent. He left the company on good terms and won't say a bad word against WWE. The odds of an induction look odds-on if that situation continues.
4 The Dynamite Kid
The late Tom Billington was one of the most innovative wrestlers of all time. He formed the British Bulldogs tag team and his partner, Davey Boy Smith has already been inducted and The Dynamite Kid should be in there too. Why not induct the British Bulldogs as a team? Billington had some legendary singles matches in Japan, but injuries prevented that in the WWE.
3 Vader
Here's one of those big guys who was a great mover in the ring. Another who was successful in Japan and had some classic matches in WCW with Sting, Cactus Jack and Ric Flair and Hulk Hogan. You could always bet on a great match taking place. There are many wrestlers, including Sting, who feel he should be posthumously inducted into the WWE Hall of Fame.
2 Owen Hart
It's sad that there are so many on this list who are no longer with us. Owen Hart died in tragic circumstances and his wife Martha hasn't forgiven WWE yet, she probably never will. We all know that Owen deserves a place in the WWE Hall of Fame, but the odds are it might never happen.
1 The Undertaker
Can 'The Deadman' be a living legend? You can bet that one day he will be inducted, perhaps even in 2022 now his ring career is over (or is it?). The Undertaker is the greatest character ever seen in WWE, it's time to induct him and then have that great entrance once more at WrestleMania.