Scott McTominay Biography, Net Worth, Salary, Career, Personal Life, Girlfriend, Awards, and Other Interesting Facts
December 16, 2020 By Sourav
---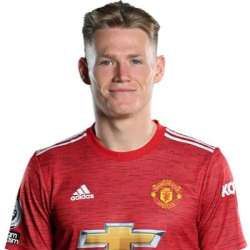 | | |
| --- | --- |
| Real Name | Scott Francis McTominay |
| Nick Name | McSauce |
| Profession | Football Midfielder |
| Nationality | Scotland |
| Height | 6 feet 4 inches (1.93 meters) |
| Weight | 195lbs (88 kg) |
| Birth Date | 08-12-1996 |
| Age | 24 |
| Gender | Male |
| Birth Place | Lancaster, England |
| Zodiac Sign | Sagittarius |
| Religion | Christian |
| Address | Old Trafford, Sir Matt Busby Way, M16 0RA Manchester (Residents: 33.718), England (Manchester United) |
Scottish footballer Scott Francis McTominay, famously known as just Scott McTominay, currently plays for the English Premier League side, Manchester United, besides his participation for the Scottish national football team. He generally plays as a central midfielder, although he can be deployed in various roles. A product of the Manchester United Academy, McTominay is known for his unbeatable skills and spectacular footballing prowess.
Scott McTominay Biography and Other Amazing Facts
After spending his time at the academy, he became direct recruitment in one of the richest football clubs, Manchester United. And now, he became a regular starter of the Red Devils in the Premier League and other competitions. Besides his club career, he also represents the Scottish national footballing side in international competitions.
Scott McTominay Early Career
McTominay started his footballing journey by taking admission in one of the best sports academies, The Manchester United Football Academy, at the age of just five. He started practicing as a center forward but later converted to his actual central midfield position under Warren Joyce. Shortly after, he signed his first professional football contract with the Red Devils in July 2013.
Due to his small stature, he struggled in the U-18 team of one of the EPL champions, Manchester United, although he appeared in 7 games between 2013 and 2015. He gained around 14 inches of height within those two years and suffered various growth-related issues. McTominay then made his appearance in the 2015-16 seasons as a part of the U-19 and U-21 team and made a total of 11 appearances.
Scott McTominay Manchester United Career
McTominay made his English Premier League debut as a substitute against Swansea City on 30th April 2017. He then made his first career start against Crystal Palace on 21st May 2017. In the following season, he scored his first senior goal against Vålerenga on 30th July 2017, after coming as a substitute for one of the highest-paid footballers, Paul Pogba. Shortly after, he made his first start against Burton Albion on 20th September 2017.
McTominay made his European debut against Benfica on 18th October 2017. Shortly after, he signed a professional contract extension with Manchester United on 20th October which will make him stay at the club till 2021. He then made his first start of the season against Swansea at one of the best football stadiums, Liberty Stadium, on 24th October 2018.
Scott McTominay Recent Career
He signed a new contract extension with the club on 21st January 2019. Shortly after, he made his debut against Liverpool on 24th February 2019, after replacing one of the best defensive midfielders, Nemanja Matić. He then scored his first competitive goal for the club against Wolverhampton Wanderers on 2nd April 2019. He then scored his first goal at Old Trafford against Arsenal on 30th September 2019.
McTominay scored the 2,000th EPL goal for the club against Norwich City on 27th October 2019. He then suffered a horrific knee injury on 26th December 2019 and sidelined for two months. After resuming his training on 19th February 2020, he scored his first Europa League goal under one of the best football managers, Ole Gunnar Solskjær, against Club Brugge on 27th February 2020. Recently on 23rd June 2020, he signed a new contract extension with the club.
Scott McTominay Youth International Career
Although he attended the youth training camp in Scotland, he talked to Scottish Football Association and expressed his wish to continue playing for the Manchester United first-team in November 2017. However, one of the richest football managers, José Mourinho, suggested then-Scotland manager include him on the side. Shortly after, McTominay appeared in two friendly matches for his international side.
Sir Alex Ferguson wanted him to represent Scotland in the international circuit. Manchester United academy's football coach, Brian McClair, later revealed that McTominay also showed his interest after knowing that wish and went to meet Scottish manager Alex McLeish.
Scott McTominay International Career
McLeish selected four new players from the youth side to participate in the senior game and McTominay was one among them. Shortly after, he made his international debut against Costa Rica on 23rd March 2018. He then made his first competitive debut against Albania in September 2018. In the following year, he had to withdraw his name from the national squad due to his ligament injury.
He resumed his international career in 2020 and operated in the center-back position in a three-back defense system. Within a short period, he proved himself as one of the best football defenders. He improved his gameplay quite well in that position in October 2020.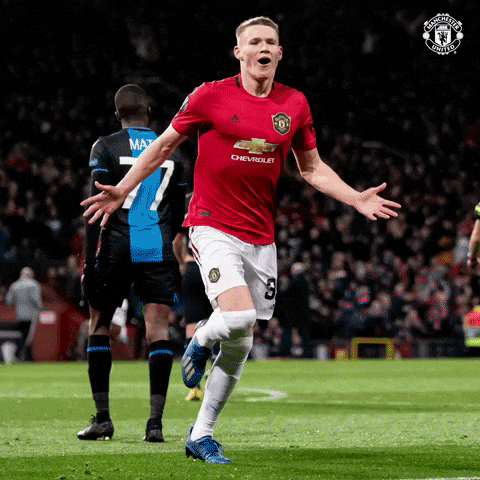 Scott McTominay Family
Born on 8th December 1996, Scott McTominay is the youngest child of his father, Frank McTominay, and his mother, Julie McTominay. Scott is of mixed descent as his mother is from England and his father is from Scotland. He grew up in Lancaster city of England along with his elder sister, Katie Rose.
Scott McTominay Net Worth
According to the recent financial reports, the current net worth of Scott McTominay is estimated to be around $7 million as of the 2020-21 football season. His current market value is around $25 million. He now withdraws around $700k yearly salaries from his current football club, Manchester United. Besides, he also has several endorsements and sponsorship deals under his name.
Q. Is Scott McTominay any good?
Needless to say, Scott McTominay is one of the best midfielders in the Premier League. According to the recent stats, he won 4 aerial duels per 90-minute game, the 10th best in the league. If you compare it with another midfielder, Matic, his average is around 2.93 per match. Besides, Scott McTominay also proved his worth in various positions, especially in the center-back position.
Q. Why did Scott McTominay choose Scotland?
Scott McTominay has a mixed descent as his father is from Scotland and his mother is from England. Legendary football manager, Sir Alex Ferguson, expressed his wish to make Scott play for Scotland. And later, José Mourinho also told Scott to play for Scotland national team under manager Alex McLeish.
Q. Why Scott McTominay is called McSauce?
Due to his similar style of play, Scott McTominay is often compared with Spanish defensive midfielder, Sergio Busquets. Manchester United fans also think that he would have been much more appreciated if he was from Spain instead of Scotland. And jokingly, then named him "Scottio McTomiquets Dos Saucio", the full abbreviation of McSauce.
Q. What is the current net worth of Scott McTominay?
As of the current football season of 2020-21, the current net worth of Scott McTominay is around $7 million. He now gets around $700k yearly wage from his footballing side. Earlier this year, Manchester United almost doubled his weekly wage and made it around $60k per week.