Top 10 Highest Paid Soccer Players 2021
March 21, 2021 By Sourav
---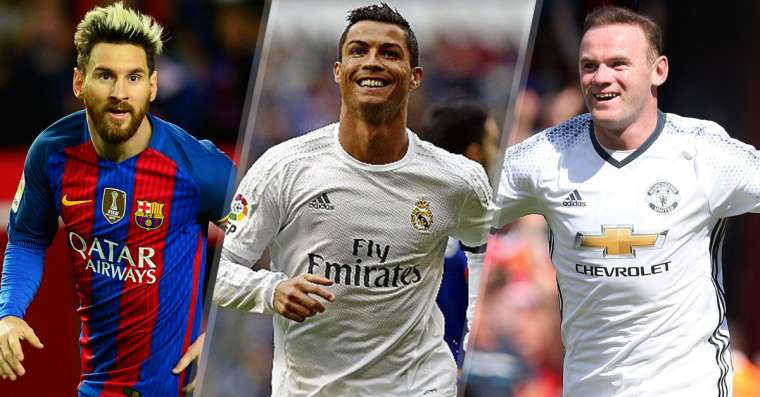 Elite soccer players of various famous clubs also boost their yearly income besides their salary from the national teams and the clubs, with their vast endorsements and advertisement fees from mega-brands. The recent FIFA 2018 World Cup has proved itself as one of the best platforms for the players to get a massive contract for the advertisements of various brands such as Nike, Adidas, Pepsi, Volvo, and various other companies. And here is the list of the top 10 highest paid soccer players in 2021.
Highest Paid Soccer Players 2021
Soccer is among the most followed sports in the world, which is counted among the best-paid sports of modern days. Because of its 250 million worldwide viewership, the famous soccer players get massive attention from the crowd especially from the football fans besides their extremely high yearly income. So without much surprise, the Highest Paid Soccer Players stand among the top-paid athletes each year.
10. Angel Di Maria - $22.6 M
Salary & Bonus: $20.6 million
Endorsements: $2 million
Angel Di Maria left Manchester United in 2015 to sign a 4-year contract with the Paris giants (PSG). He has since proven himself as an important member of the PSG team.
The Olympic gold medalist Di Maria currently earns $20.6m with the Paris Saint-German, having won ten trophies since his debut against Monaco in August 2015.
9. Sergio Aguero - $23 M
Salary & Bonus: $17 Million
Endorsements: $6 Million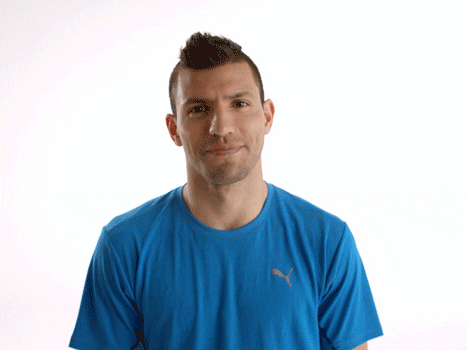 The 30-year-old Argentine international, Sergio 'Kun' Aguero, recently helped his side Manchester City to become the English Premier League champion in the 2017-18 season. Without much of a surprise, he holds the ninth place in the list of highest-paid soccer players in 2019 with a total earning of $23 million this year. Besides, his endorsement earnings also touched $6 million this year.
Last year, Puma introduced his own signature boots which already took a good grasp of the market. Besides, he has endorsement deals with several companies such as Nissan Motor and PepsiCo which contributed significantly to his overall earnings. Moreover, his performance bonus for helping the side to emerge as the EPL winner also hiked the total income.
8. Luis Suarez - $26.9 M
Salary & Bonus: $19.9 Million
Endorsements: $7 Million
Known for his amazing striking ability, Luis Suarez significantly increased his marketability factor since his transfer to Barcelona from Liverpool in 2014. He currently holds the eighth spot in the list of highest-earning soccer players in 2021 with a total earning of $23.3 million this year. Suarez recently took his transfer to Atletico Madrid. Besides, he also made $6 million through his endorsement deals.
Recently, he became the brand ambassador of 'My Brand' men's line last year. Besides, he will soon launch his signature line of Sunglasses with shades manufacturer, Hawker. The Uruguayan soccer star currently has sponsorship deals with Adidas and PepsiCo. Without any doubt, his agent Alejandro Balbi did some splendid jobs for this soccer talent.
7. Wayne Rooney - $27 M
Salary & Bonus: $25 Million
Endorsements: $5 Million
Wayne Rooney created a huge media sensation last year with his return to his boyhood club Everton. With $23.6 million total income this year, Rooney holds the seventh place in the list of Best paid soccer players in 2021. Besides his $17.6 million salary from his Premier League side, he also made nearly $6 million through his endorsement deals.
Paul Stretford's Triple S Sports Entertainment made the swap deal possible for Rooney as a free agent. And for that transfer, his market value also rose a bit beside his total income. As a fact, he earns a majority of his endorsement income through his deal with Nike. On a different note, Rooney recently announced his wish to retire after the FIFA World Cup 2018.
6. Oscar - $27.4 M
Salary/winnings: $25.9 M
Endorsements: $1.5 M
Brazilian star Oscar dos Santos Emboaba Júnior, famously known as just Oscar, currently plays as an attacking midfielder for the Shanghai SIPG in the Chinese Super League. Besides, he also plays for the Brazilian team in international competitions. He created a buzz in the media in January 2017 after he opted for a £60 million transfer from Chelsea to Shanghai. Oscar is also currently the highest-paid soccer player in Asia.
Oscar currently earns nearly $27.4 million in the 2021 football year. He earns nearly $25.9 million in salary and bonuses from his current club Shanghai SIPG. Besides his professional earning, he also earned around $1.5 million. He is now regularly seen in several Asian television ads because of his association with the Chinese league. Oscar is now associated with the global sports manufacturer Adidas.
5. Paul Pogba - $29.5 M
Salary & Bonus: $25 Million
Endorsements: $4.5 Million
The page-3 became colorful when one of the best modern playmakers, Paul Pogba, made a fashionable appearance in the MTV Europe Music Awards in London last year. With $21.2 million earnings under his name this year, Pogba holds the fifth spot in the list of highest-paid soccer players in 2021. Besides the $17.2 million salary from the Red Devils, the Frenchman has earned nearly $4 million through sponsorships.
He signed a $35 million staggering deal with Adidas in 2016 and became the flagship ambassador of the brand since then. Last year, he launched the Pogba Foundation to make a better world. Besides, he recently raised nearly $30 million from his Facebook fans on his 25th birthday for a 'Save the Children' donation.
4. Gareth Bale - $34.6 M
Salary & Bonus: $28.6 Million
Endorsements: $6 Million
Known for his brilliant speed and aerial ability, Gareth Bale recently won million hearts for his unimaginable bicycle goal in the UEFA Champions League final against Liverpool. Besides being the first-choice winger for Real Madrid, Bale also holds the fourth place in the list of highest paid soccer players in 2021 with a total income of $34.6 million this year.
Recently, he secured his latest endorsement deal with Dubai-based training mask makers, the Altitude. Besides, Adidas also secured that he will be wearing their shoes until the end of 2021. Moreover, he has several other deals with mega-brands such as Konami, Foot Locker, and Nissan Motor. Without much doubt, his market value will soon cross his previous records.
3. Neymar Jr. - $90 M
Salary & Bonus: $73 Million
Endorsements: $17 Million
One of the most marketable athletes in the world, Neymar, made a fortune through his transfer deal worth from Barcelona to PSG. With 90$ million total income this year, he holds the third spot in the list of highest paid soccer players in 2021. Besides his 73$ yearly salary from the French side, Neymar also earned $17 million through his personal endorsement deals.
Neymar currently is in endorsement terms with several giant companies such as Beats Electronics, Gillette, Nike, Panasonic, and Red Bull. Without any doubt, his agent Wagner Ribeiro did some spectacular jobs for this 26-year-old Brazilian. Interestingly, Neymar recently became the first soccer player to have his own custom Air Jordan sneakers designed by the Swoosh.
2. Cristiano Ronaldo - $108 M
Salary & Bonus: $61 Million
Endorsements: $47 Million
One of the best soccer players of all time, Cristiano Ronaldo CR7 is also the highest-paid athlete in the world right now.
With a total of $108 million earnings this year. Cristiano will earn more than $61 million a year just from Juventus F.C till his 36th birthday as per his current contract. Besides, he also has a lifetime deal worth $1 billion with Nike. Moreover, he has numerous other endorsement deals and his own line of clothing, fragrances, and hotels. this makes him 2nd Highest Paid Footballer in The World.
1. Lionel Messi - $111 M
Salary & Bonus: $84 Million
Endorsements: $27 Million
Known as the 'Magician' of soccer, Leo Messi, recently led his side Barcelona to win the La Liga this season too. Besides his $84 million salary, Messi earned nearly $27 million more from his endorsement deals this season. In December last year, he renewed his lifetime deal with Adidas. And, it contributes a significant part to his income this year.
Managed by his agent Guillermo Marin, Messi currently has endorsement contracts with several industry giants. And, that list includes companies like Huawei Technologies, Gatorade, Adidas, and Tata Motors. Without much of a surprise, Messi is the Richest Footballers 2021 with his $80 million total income.
These players are pretty motivating and also superb strikers while they are in the field for 90 minutes. They are like vigor crackers throughout the game. So, who is your favorite soccer player from the above list? Share Your Opinion About Highest Paid Soccer Players in Comment Box Below.