Top 10 Best Running Shoes For Women Athletes | For All Budget
August 5, 2021 By Sourav
---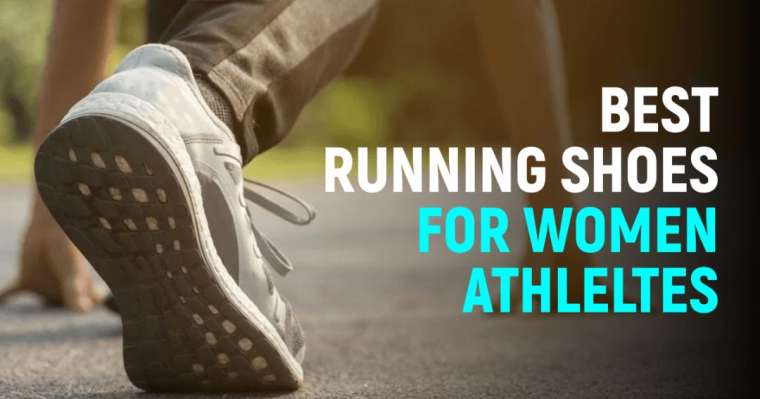 Comfort. Support. Style. These are just some of the features you might look for in a new running shoe. When you're looking for the ideal running shoe at hand, it's best to start by considering your running style and also the shape of your foot rather than the shoe's style or colors. The last thing here you want is to miss valuable training time because of an unwanted shoe-related injury. Here is the list of Top 10 Best Running Shoes For Women Athletes.
Best Running Shoes For Women Athletes
10. Gel Noosa Tri 11
This one on number 10 of the top 10 best running shoes for women athletes caters efficiently to neutral and slight over-pronators. A seamless construction lets you go sockless while interesting features such as heel and tongue grips along with elastic laces enable really smooth transitions during a triathlon.
You don't need to have to be a triathlete to enjoy the benefits of the Tri 11 as it promotes really smooth running thanks to rearfoot and forefoot gel cushioning and also a durable outsole designed to grip even wet surfaces.
If you don't need the latest model though, consider the ASICS Women's GEL-Noosa Tri 9 and the Asics Women's GEL Noosa Tri 10.
9. Saucony Women's Kinvara 7
Number 9 on the top 10 best running shoes for women athletes is an innovative EVERUN heel insert that stylishly makes this Kinarva model a top choice for comfort.
It also has a durable and yet flexible upper to keep feet happy even in case of longer runs. This running shoe caters to runners with neutral pronation and has a firm yet responsive cushioning for your road and track workouts.
A flexible outsole promotes a much smoother stride and optimal ground contact. The Saucony Women's Kinvara 6 and Saucony Women's Kinvara 5 are also available in the market.
8. Brooks Women's Launch 3
Number 8 on this list of top 10 best running shoes for women athletes is energetic and cushioned, making it an undeniable top choice for neutral runners.
Adaptive midsole cushioning keeps feet really comfortable and maximizes energy return on runs of any length in particular.
This shoe has a midfoot specifically shaped for the speedy heel-to-toe transition, while extra rubber in the forefoot adds a spring to your every stride. The Brooks Launch 3 has a lightweight upper with maximum ventilation to keep your feet cool and comfortable year-round.
7. ASICS Women's fuzeX
Number 7 on this list of top 10 best running shoes for women athletes, fuzeX features innovative fuzeGEL technology for enhanced cushioning and ample rearfoot shock absorption.
The result is a cool running shoe that promotes responsiveness and complete ground contact. A premium socks-liner efficiently offers plenty of moisture management and breathability.
The shoes also happen to have strategically placed rubber material in the high abrasion areas. The lightweight Asics Women's fuzeX Lyte is also available.
6. Nike Women's Lunarglide 7
The LunarGlide 7 is number 6th on the top 10 best running shoes for women athletes and is an ideal choice for runners seeking stability without the added bulk or weight.
These shoes have a really lightweight and supportive forefoot and midfoot with just the precise amount of ventilation. Cushioning is a responsive courtesy of a combined softer foam core and firmer foam.
Flex grooves ensure a brilliant and more natural range of motion during runs of any length. Without any doubt, this shoe is definitely the best shoe for women from the house of one of the richest sports brands in the world, Nike.
5. New Balance Women's Vazee Prism
Number 5 on this list of top 10 best running shoes for women athletes is the Vazee Prism provides stability and equally good motion control.
While it's designed for speed, the running shoe is also very supportive thanks to a medial post that adds extra stability indeed. A no-sew construction helps to eliminate chafing and annoying blisters due to seams.
The shoe is outfitted with a synthetic mesh upper for more comfortable breathability and has a performance stretch lace. An aggressive toe spring sufficiently makes these shoes a great choice for your faster workouts.
4. Altra Women's Provision 2.5
Provision 2.5 offers stability and moderate cushioning. It's geared towards runners who want to improve their form without sacrificing the features of a typical stability shoe.
Aside from road running, you can use these shoes for walking, cross-training, and light trail running. Stability technology helps to keep extra pronation under control.
These running shoes also cater to runners with falling arches. A zero drop platform and toe box keep your feet in their natural position while you work out.
3. ASICS Women's Gel-Nimbus 18
This running shoe is absolutely best for under and neutral pronation. An enhanced rearfoot and the forefoot gel cushioning system controls shock right on impact and during toe-off.
The shoe also features a vertical flex groove for optimal gait efficiency. An impact guidance system keeps the foot's natural gait right from the time your heel strikes the ground to toe-off.
This Asics shoe also appears with a heel clutch system for enhanced support. Don't need the latest model? You can check out the ASICS Women's GEL-Nimbus 17 and ASICS Women's GEL-Nimbus 16.
2. Saucony Women's Cohesion 9
Number 2 on this list of top 10 best running shoes for women athletes is the Saucony Cohesion continues to be an immensely popular shoe among runners seeking the right amount of cushioning and support as well.
Features of this shoe include a lace-up closure and also breathable mesh upper to keep feet cool and comfortable throughout the year at length.
A padded tongue and collar add cushioning and support. You can count on this really versatile running shoe whether you're just getting into running or enjoy years of experience.
1. Mizuno Women's Wave Catalyst
The Wave Catalyst could be your best shot at buying the best of the top 10 best running shoes for women athletes. It was also awarded "Best Debut" by Runner's World.
The shoe proudly offers a mix of comfort and support, making it a truly ideal companion for faster and steadier runs.
The running shoe is absolutely lightweight yet flexible, allowing it to hug the foot for a really personalized fit. Other highlights include a smooth heel strike transition and also a stable platform.
Final Words
This list includes the top 10 best running shoes for women athletes, which are good for them in terms of comfort level.
Best Running Shoes For Women | 2021 Infographics