LaVar Ball Biography, Net Worth, Career, Personal Life, Controversy, and Other Interesting Facts
February 2, 2021 By Sourav
---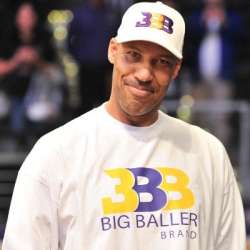 | | |
| --- | --- |
| Real Name | LaVar Christopher Ball |
| Nick Name | LaVar Ball |
| Profession | Former American Football Tight End |
| Nationality | American |
| Height | 6 Feet 6 Inches (1.98 Meters) |
| Weight | 263lbs (119 Kgs) |
| Birth Date | 23-10-1967 |
| Age | 54 |
| Gender | Male |
| Birth Place | Los Angeles, California, United States |
| Zodiac Sign | Libra |
| Religion | Christian |
American businessman LaVar Christopher Ball, famously known as just LaVar Ball, is a former American footballer who played as a tight end. He played for the World League of American Football franchise, London Monarchs, during his heydays. While playing for them, he had 28 kickoff return yards, although he failed to make any receptions. LaVar then joined two other NFL teams, New York Jets and Carolina Panthers.
He became a practice squad member of both teams, although he failed to make his debut in NFL regular-season games in 1995. He is the current CEO and founding member of the 'Big Baller Brand', an American sports apparel company. Besides, he has also established JBA (Junior Basketball Association), primarily to showcase his sons. He faced huge criticism from the media and the public for both of his ventures.
All his three sons are professional basketball players. Lonzo now plays as a point guard for the NBA franchise New Orleans Pelicans; LiAngelo previously had a basketball scholarship at UCLA, and LaMelo currently plays as the combo guard for the Illawarra Hawks. LaVar is known for his eccentric and outrageous comments. He made a solid buzz on media after stating that his son, Lonzo, is way better than Stephen Curry.
LaVar Ball Biography and Stats
LaVar Ball Basketball Career
While attending West Los Angeles College, LaVar started playing basketball for his college team. He mainly participated in the bottom-tier Western State Conference. He scored 33 points with 18 rebounds in a single game in his first season in1986. Following his good performance in that season, he took his transfer to the NCAA Division I team Washington State and started playing as a forward.
He became a regular member of the Cougars. However, he has only 2.2 points on average on that season. Besides, he averaged just 1 assist and 2.3 rebounds in 26 matches for the team. He then again took his transfer and joined Cal State Los Angeles. LaVar, along with his three brothers, started playing in the NCAA Division II. He later revealed that he is always a big fan of basketball star Charles Barkley.
LaVar Ball NFL Career
After his short stint as a basketball player, he moved to American football. He opted for a tryout and selected in Long Beach City College. He played for a season for the college team as an American football tight end. LaVar then joined the National Football League franchise New York Jets on 1st May 1994. After playing as a defensive end for a single season, he then started playing as a tight end.
He took his transfer to WLAF (World League of American Football) franchise London Monarchs on 7th March 1995. He had 28 yards kick returns in that season. LaVar then became a part of the practice squad of both the New York Jets and Carolina Panthers. However, he failed to make his debut in any official NFL game for those two teams. But, he still remained on these teams till the end of November 1995.
LaVar Ball Big Baller Brand
Along with Alan Foster, LaVar Ball co-founded the Big Baller Brand in 2016. And since then, he is the CEO of this sports apparel company. According to the recent report, Lonzo holds the majority stake of this company while LaVar himself has a minor stake despite creating the company by himself from scratch. He then started promoting the Ball Big Baller on national media in March 2017.
Besides, he also started comparing BBB with some of the biggest sportswear companies like Adidas and Nike. His company, Ball Big Baller, launched their first shoe called the 'ZO2' on 4th May 2017. With a retail price of $495, he promised to start delivering the shoe from 24th November 2017 onwards. One of the greatest NBA players of all time, Shaquille O'Neal, criticized this shoe for its huge pricing. Shaq called this shoe heavily overpriced that soon went viral on media.
In that same year, Ball Big Baller launched its first signature shoe for LaMelo Ball, the youngest son of LaVar, on 1st September 2017. BBB website started pre-orders for this shoe called 'Melo Ball 1' for a price of $395. LaVar then soon launched another signature ball called 'Gelo 3' on 4th December 2017. This shoe was later rebranded as 'G3 Lux' with the same price as the 'Melo Ball 1'.
LaVar Ball Vytautas Prienai–Birštonas Venture
LaVar's sons, LaMelo and LiAngelo, started playing for the Lithuanian basketball club Vytautas Prienai–Birštonas in January 2018. Shortly after, he started multiple ventures of Big Baller Brand involving the club. Vytautas then withdraw their names from BBL (Baltic Basketball League) right after the arrival of Ball brother. They took part in a five-game exhibition series called the Big Baller Brand Challenge Games primarily to showcase the ball brothers.
All of these five games were streamed live on Facebook from 9th January to 29th January 2018. Business insider named the Big Baller Brand as the real star of those games due to its heavy advertisements. But, things didn't work well and the club issued a statement against LaVar and his sons in August 2018. Vytautas condemned LaVar for not giving them money and marked him as the main problem throughout early 2018.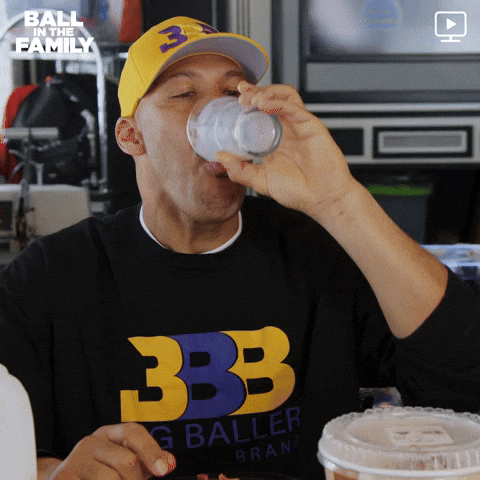 LaVar Ball Junior Basketball Association Initiative
LaVar announced that he will soon create JBA (Junior Basketball Association Initiative) with the complete funding from the Big Baller Brand on 20th December 2017. He planned this league to become the alternative to the college basketball league. Besides, he aimed to give the high-school basketball prospects an alternative chance to play professional football in quite a similar formation to the NBA.
He wished to select 80 players from different corners of the United States with a monthly salary ranging between $3k and $10k. He initially selected 8 teams that will compete against each other in the NBA format. Besides, the match will also be played in 12-minute quarters. As it is a Big Baller Brand sponsored league, all the players will wear their official shoes and uniforms. He also selected a silhouette of Lonzo as the logo of the Junior Basketball Association.
LaVar soon announced that his youngest son LaMelo will become a member of the JBA franchise Los Angeles Ballers. Shortly after, LiAngelo also joined his brother after he remained undrafted in the 2018 NBA Draft. Both sons of LaVar finally joined the JBA on 9th July 2018. He also coached the All-Star team of the Western Conference in the inaugural All-Star Game on JBA. His son, LiAngelo, also achieved the All-Star Game MVP that season.
LaVar Ball Reality Show
News started to emerge during July 2017 that Facebook will soon launch a reality show featuring the Ball family. Media houses started to assume that they are planning to stream it live on Facebook as a new initiative. Shortly after, Facebook announced a show called 'Ball in the Family' that would start to stream on their platform since 31st August that year. They also stated that the episodes will go live each Sunday from 10th September 2017.
Since Facebook officially announced 'Ball in the Family', LaVar started to become a trending topic in the national media scene. Bunim/Murray Productions actually produced this show. It is the same company that previously produced several popular shows like 'Keeping Up with the Kardashians' and 'Real World'. An episode where LaVar competed against Lonzo in a lip sync battle on 15th February 2018 went viral.
LaVar Ball Media Attentions
LaVar was never this eccentric and remained almost out of the limelight till CBS Sports reporter Gary Parrish made a feature on the Ball family in July 2015. And in March 2016, LaVar appeared in an interview with MaxPreps where he started to show his eccentric personality. During that interview, he attracted huge criticism after comparing his son Lonzo with Magic Johnson.
He created a solid buzz in the media after saying his son Lonzo is way better than Stephen Curry in March 2017. Shortly after, he stated that his son Lonzo is even better than some of the highest-scoring NBA players like LeBron James and Russell Westbrook. In that same month, he further created huge controversy while stating LaVar himself was way better than Michael Jordan during his heydays.
LaVar Ball Controversies and Feuds
LaVar's son LiAngelo and his teammates Jalen Hill and Cody Riley were arrested in Shanghai, China, on 7th November 2017. They were charged for stealing high-end sunglasses from a Louis Vuitton store in a shopping center in Shanghai, just a day before the 2017-18 season of UCLA started. US President Donald Trump was on his 12-day Asia visit at that time. He allegedly requested to Chinese president Xi Jinping to release those players.
However, ESPN later published a report that the Chinese authorities already dropped the charges of LiAngelo and his teammates even before Trump got involved in this case. Shortly after, LaVar denied Trump's involvement in that case. Trump, as a reply, posted a series of tweets accusing LaVar as ungrateful on 19th November 2019. LaVar also made headlines with his feuds with Los Angeles Lakers head coach Luke Walton in November 2017.
LaVar Ball Childhood and Education
Born on 23rd October 1967, LaVar has his interest in sports since his childhood days. He grew up in the South Los Angeles area of California with his father Anderson Ball and his mother Maria Ball. He is the middle child among his four brothers, LaFrance, LaValle, LaRenzo, and LaShon. Besides, he also has two sisters in his family. All of his brothers are sisters are very much active in the sports field during their school days.
LaVar completed his schooling at Canoga Park High School in Los Angeles. He played basketball for his school team. Besides, he also played as the quarterback for his school's American football team. After completing high school, he took admission to West Los Angeles College. He then also spent a single year at the Long Beach City College. He always wanted to become a US Marshal and majored in criminal justice during his college days.
LaVar Ball Wife and Kids
During his time with Cal State Los Angeles, LaVar started dating his now-wife Tina. The couple got married in 1997. They now have three sons together named Lonzo, LiAngelo, and LaMelo. Since his youngest son reached 4 years of age, LaVar started pushing all his three sons to start their basketball training. His wife, Tina, suffered a major stroke in 2017. And since then, she is dealing with aphasia.
LaVar Ball First Take | LaVar Ball ESPN incident
LaVar made his appearance in ESPN's talk show called 'First Take' on 20th June 2019. He made his appearance on that show to talk about the recent trade of his son Lonzo to the NBA franchise New Orleans Pelicans. During that show, host Molly Qerim wanted to ask a different question to LaVar for which she said that she wanted to 'switch gear'. He then replied to her that she can switch the gears with himself.
That absurd comment instantly created a spark and attracted massive criticism. ESPN also later condemned LaVar for his comment and banned him for their programs. However, he again appeared in the 'First Take' show and compared himself with Jordan in March 2020. That clip of him now has around 7 million views on YouTube. He also received criticism in June 2018 when she said that he would defeat Kobe Bryant in a one-on-one basketball match.
LaVar Ball net worth
According to the recent financial reports, the current net worth of LaVar Ball is estimated to be around $4 million as of 2020. He mainly made this money from Big Baller Brands and other business ventures. Besides, he also makes money for his media appearances. His son, Lonzo, recently signed a $33 million deal for four years in NBA. Besides, his son LaMelo also has around $5 million net worth under his name.
FAQ regarding LaVar Ball
Q. Who is LaVar Ball?
LaVar Ball is an American businessman who previously played American football as a tight end. Besides, he also played basketball during his college days. He currently owns a sports apparel company called 'Big Baller Brand'. Moreover, he is also the founder of the Junior Basketball Association.
Q. What happened to LaVar Ball?
LaVar Ball became a part of the practice squads of the NFL franchises New York Jets and Carolina Panthers. However, he failed to make any regular-season appearance in the NFL. After an unsuccessful stint with the franchises, he retired from professional sports while having an injury.
Q. What did LaVar Ball do for a living?
LaVar Ball is the CEO and founder member of the sports apparel brand called the 'Big Baller Brand' which mainly makes basketball shoes and uniforms. Besides, he is also the founder member of the Junior Basketball Association. Moreover, he also makes frequent appearances in several TV shows.
Q. How much is LaVar Ball worth?
The net worth of LaVar Ball is estimated to be around $4 million according to the recent financial reports of 2020. He mainly made his fortune from the Big Baller Brand and Junior Basketball Association. Besides, his sons also have a net worth of more than $30 million.
Q. How tall is LaVar Ball?
LaVar Ball is 6 feet 6 inches (1.98 m) tall. He is always a tall guy since his early childhood days. And for that, he had an upper hand in his high school basketball team. After he moved to American football from Basketball, that height of him also played a vital role at that time.
Q. How old is LaVar Ball?
LaVar Ball is 52 years old as of 2020. He was born on 23rd October 1967 in the Los Angeles area of California. He grew up in his parental house with his four brothers and two sisters. LaVar now also lives in that place with his wife, Tina.