Top 10 Interesting Facts about MS Dhoni | The Story of Captain Cool
January 21, 2021 By Sourav
---
Lovingly called Mahi, this famous cricketer has been the most successful captain of the Indian cricket team for a while now. He is one of the most remarkable people on the face of the earth and it does no harm to say that he is quite amazing as a person too. He is a loving husband as well as a responsible father when he is not rocking it on the cricket pitch. We recently watched MS Dhoni's life story on the big screens, a few months back and for those who want to know more about him, this is the right place for you. Here are the Top 10 Interesting Facts about MS Dhoni. Enjoy!
Top 10 Interesting Facts about MS Dhoni
1. He was very talented as a kid
For those who don't know, Mahi is not only a talented cricket player, he has also played a fair deal of football. Apart from these two, he also used to have a good rapport at the badminton court.
Dhoni made his Ranji Trophy debut for Bihar in the 1999–2000 seasons as an eighteen-year-old. It is great for India to have a multi-talented athlete like him.
2. He used to work as a TTE before being on the Indian cricket team
For those who have watched MS Dhoni: the untold story, it is already known that MS Dhoni used to be a ticket collector at Kharagpur's station before being the iconic cricketer he is right now.
Throughout history, we have seen thousands of athletes, actors, writers emerging from a different job background. Lionel Messi is such an example too. Nevertheless, he finally got his conscience and his dreams came true.
3. He is the most sponsored athlete in India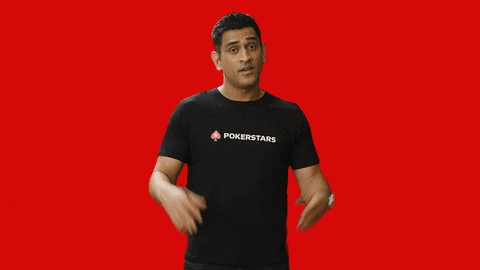 According to surveys, he is the highest-paid cricketer in India right now and Only Shahrukh Khan has more brand endorsements than Mahi. Even though Dhoni's brand value reduced from $21 million in 2015 to $11 million in 2016 and his rank dropped from number 5 to number 10, he remains the only Indian among the top 10 athletes globally even in 2020.
That had got to say something about this amazing athlete with determination as well as consistency. At number 3 of the top 10 interesting facts about MS Dhoni, it is plausible to say that he is one of the most sponsored athletes, not only in India but in the whole world.
4. His biography is named M.S Dhoni: The Untold Story
We all have watched the film, and loved it insanely. Critics have given his film lots of love and so have the fans. The movie was recently released and was the first biographical movie of a prominent cricketer. The film is directed by Neeraj Pandey, who has also written the film. The untold story is one of the best biographical movies in India.
The untold story is a film about Mahendra Singh Dhoni's journey from ticket collector to trophy collector - the world-cup-winning captain of Indian Cricket. Previously, there have been movies on Mary Kom as well as the Flying Sikh, Milkha Singh and they both were amazing as well. But, the fan following of MSD made this movie a bigger success than others.
5. He was the most expensive player in first IPL Auction
Let's take a look at his bid amount to know one of the most interesting facts about MS Dhoni. According to the resources, Dhoni was contracted by the Chennai Super Kings for 1.5 Million USD, which roughly calculates to 12.6 crores. Obviously, this made him the most expensive player in the IPL for the first season auctions.
This auction bid even landed him among the top 5 remarkable bids in IPL history. Even though the most expensive bid in IPL history was made for Yuvraj Singh in Delhi Daredevils for 16 crores, MSD showed his worth in the IPL by winning the trophy multiple times.
6. Dhoni is the only player to win the ICC Player of the Year award twice
Now, let's take a look at his awards to know one of the interesting facts about MS Dhoni. The ICC One-day Player of the Year is an annual award presented since 2004 by the International Cricket Council to the best One Day International player. The trophy is handcrafted by a chief international crystal manufacturer, who is Swarovski.
As we all know, the trophy design features a red crystal cricket ball studded with over 4200 Swarovski crystals, resting on a brass hand extended from a gold-plated base. And our Beloved Mahi has won this one not once but two times!.
7. MSD has a collection of bikes (23 and counting)
It is very nice to see that even though he is a passionate cricketer, he hasn't given up on any other dreams. The first to admit his love for all things with two wheels and an engine. Mahendra Singh Dhoni has built quite an enviable collection. Dhoni's latest acquisition which cost him 29 lakhs is the street-legal version of the track-only H2R; the H2 has a supercharged 998cc motor that produces a mammoth 197bhp with 133Nm of torque.
His bikes cost a lot and range from thousands to lakhs. His love for speed has motivated him to buy 23 bikes (or motorcycles, as he calls them). And according to him, there will be more of them. Dhoni now holds his place among the greatest athletes with the biggest car collection.
8. He has the title of Lt Colonel
Dhoni was conferred with the honorary rank of Lt Colonel by the Indian Territorial Army in November 2011. Legendary athlete Abhinav Bindra too, got the same rank at the same time for his contributions to his field.
Indian cricket captain and the Olympic gold medalist shooter were spotted sported Army's olive green uniform at the function held in their honor at the Territorial Army headquarters in the national capital. This is definitely one of the top 10 interesting facts about MS Dhoni that most people don't yet know.
9. He is the most successful Indian cricket captain
Let's take a look at his career as a captain to know about the interesting facts about MS Dhoni. Let's check if Dhoni is India's most successful cricket captain or not. He has successfully led India to 27 test victories and a whopping 163 one-day victories.
According to research, His win percentage is also unparalleled at 45% in tests and 61% in one-day internationals. After looking at all these numbers, we can successfully say that MS Dhoni is one of the best cricket captains the Indian team has ever had.
10. MSD has higher net worth than Sachin Tendulkar
Now, let's talk about his net worth to know one of the top 10 interesting facts about MS Dhoni. The first thing that pops up when you Google MSD, is his net worth. According to Forbes, MS Dhoni's net worth is $30 million, which apparently exceeds Master Blaster Sachin Tendulkar's net worth.
Now, given that one of the greatest cricketers of all time, Sachin Tendulkar, is considered the god of Indian cricket and is literally worshipped by cricket fanatics, it is really unlikely that MSD has a higher net worth than him. But this is true in all sense. He is one of the most sponsored athletes on the face of the earth and maybe that is why he is getting richer by the second.
So, these were the top 10 interesting facts about MS Dhoni. Feel free to share your thoughts in the comments down below.