Top 10 Greatest Surfers of All Time
January 27, 2021 By Sourav
---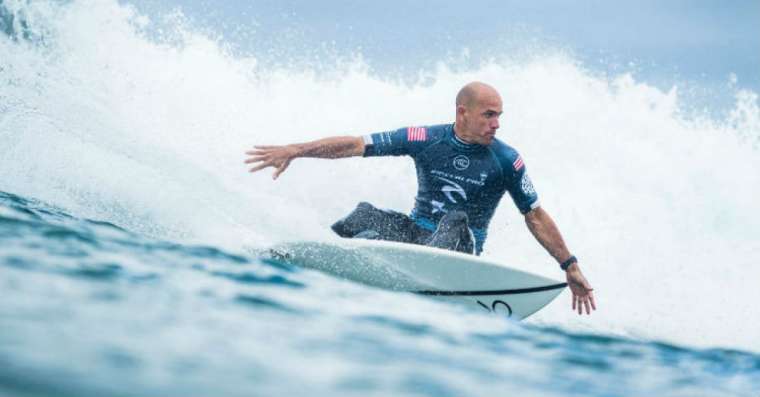 Do you like sitting on the beach basking in all the vitamin D and enjoying the calm rhythm of the ocean stretched endlessly on the horizon? Well then get ready to be shaken out of your skin as here is a list of the Greatest Surfers of All Time who will make you want to try out surfing at least once in your lifetime.
Greatest Surfers of All Time | 2021 Updates
Though nowadays on many beaches surfing is practiced and taught by well-trained people, big wave surfing is still considered one of the Most Dangerous Sports. Surfers are, no doubt, brave souls in a passionate relationship with the sea and its waves. Here is a list of the legendary and most remarkable surfers of all time.
10. Tom Curren
A musician and a surfer, who rides on the waves with the smoothness of an expert. In 1964 he was born in Santa Barbara, California, and was eternally in love with the ocean. From his early days, he won several competitions and finally turned pro around his 18th birthday.
The creative artist developed a unique style of his own which contributed to the enrichment of the sport. Besides, he also made his name among the greatest athletes who dominated their sports.
9. Laird Hamilton
Laird Hamilton is an outstanding athlete and one of the greatest surfers, who refuses to compete. Born in San Francisco in 1964 he moved to Hawaii with his divorced mother at a tender age where he met ace surfer Bill Hamilton, who later on became his stepfather. Laird made a record in Tahiti's Teahupo'o break.
He carved on the swelling water tunnel of the waves and emerged on top of it in full view of videographers and photographers. This piece of artwork was captured for the world to see.
8. Tom Caroll
Star of the Storm Surfers in Discovery is a Sydney born who proved that it is not impossible for a talented surfer to become a millionaire. He won the Goofyfoot World Championship in 1983. As a mark of his stand against racism in 1985, he boycotted the South African leg of the tour as a protest against the apartheid.
With three pipe master victories and two world titles, Tom Carrol moved on to be one of the most sought-after surfers in the world.
7. Greg Noll
A braveheart, one of the greatest surfers of all time, a record-setter, a man who fears nothing - the world certainly needs more people like him. In 1937 Greg Noll was born in San Diego. When he was 3 his family moved to Manhattan Beach, California. He tried out big wave surfing and finally moved to Hawaii when he was around 18 to consolidate over the art of big wave surfing.
The cursed Waimea Bay had been blacklisted by the surfers after its waves engulfed the Honolulu surfer Dickie Cross. Greg Noll dared to surf in its troubled waters and was successful in his attempt. In Makaha, Noll rode over the-then largest wave of height 35 feet.
6. Shaun Tomson
Born in Durban, South Africa in 1955 he developed his sharp skill by practicing in the beach breaks of Durban. Tomson introduced a whole new surf style and is responsible for ushering in a new era in the surfing world. This wave rider brought innovation in the way in which the tube section of the wave is ridden.
In 1977 he won the IPS world championship. He has also found some success in the film-fraternity and had authored several books.
5. Stephanie Gilmore
A young achiever from the land down under, and one of the greatest surfers, Stephanie Gilmore was born in Australia in 1988. She started playing with the waves when she was as young as 10. Gilmore was not even 18 when she started participating in World Tour events.
She consecutively etched her name four times as the champion of the Women ASP World Tour for the years 2007,2008,2009,2010. Again in the years of 2012 and 2014, she nailed the titles. She is definitely an inspiration for all the women surfers in the world.
4. Kelly Slater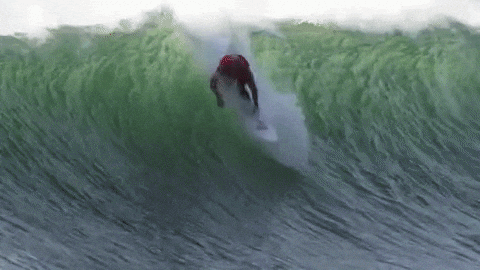 Kelly Slater has earned his fame for his role as Jimmy Slade in the famous television series, Baywatch. A resident of Cocoa Beach, Florida born in 1972, he is an immensely successful surfer. The athlete and his star-studded career path include a five times victory of the Pipe Masters in 1992, 1994, 1995 1996, 1999.
He is not only an 11 times winner of the ASP World Tour Championship but also the youngest and the oldest to win this title. To honor his achievements Florida even has a Kelly Slater day and a 10-foot tall statue of him!
3. Miki Dora
"Love him or hate him but you cannot ignore him"-This is probably the best sentence that describes Miki Dora's life, a loner with a disturbed childhood. He was born in Budapest, Hungary in 1934. Dora's parents got divorced when he was young and his mother married the best surfer of California infamous for his drinking problems.
His stepfather introduced him to the world of surfing and he went on to become one of the unmatched surfers that the world has ever seen. Dora shifted his base and practiced the skill on the waves of Malibu. One of the greatest surfers of all time, Dora died of cancer in 2002.
2. Duke Kahanamoku
Considered a true son of Hawaii and father of modern surfing Duke Kahanamoku was born in Honolulu in 1890 and had three sisters and five brothers. He won the gold medal in 100-meter freestyle swimming in the summer Olympics of 1912. With this, his gold and silver studded achievement in the Olympics started.
Duke held surfing exhibitions in various countries like Australia, mainland USA and popularised the sport. He became the first person to had his place in both the swimming hall of fame and the surfing hall of fame.
1. Tom Blake
His life is an unusual journey of a man who was not born in a beach town and yet mastered the water world. Tom Blake, one of the greatest surfers, was born to a bicyclist father and a stenographer mother. He met the surfing legend Duke Kahanamoku and the inspiration he derived from him went a long way. And, that saga helped in inscribing Tom Blake's name permanently in the surfing world.
Blake started training on the island of Hawaii under the Duke's super-skilled brothers. After learning the craft, Blake tried to bring change in the design of the surfboards. Needless to say, his innovation brought him accolades. Multitalented Blake was not only a surfer but also an author, inventor, actor, and Guardsman.