Top 10 Films About Female Athletes | Best Sports Movies
January 30, 2021 By Sourav
---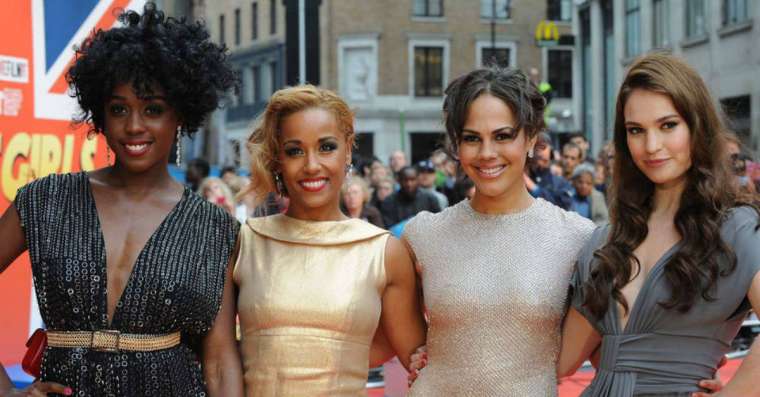 For a long time, women's participation in sports as athletes have been almost nil. In the last century, owing to changes in the modern mindset, there has been a dramatic rise in female participation in sports, at both amateur and professional levels. Likewise, the number of films made on female athletes has gone up. Here we have got some motivational stuff for women as it is about Films About Female Athletes.
Best Films About Female Athletes
These films feature fearless sportswomen who despite opposition from various corners are willing to make a career in something that they are interested in or are good at. The following 10 films about female athletes are celebrations of the human spirit and of determined women in the world of sport.
10. Fast Girls (2012)
Directed by Regan Hall, it's a British drama. It follows the story of two women (played by Lenora Crichlow and Lily James) and their journey to joining the British relay team and becoming professional sprinters. To play their parts the actresses had to go through six weeks of intense training before the shooting began.
But during the first day of shooting, Crichlow developed a stress fracture, and body doubles had to be used. Though not a very popular film, it was hailed positively by critics upon its release.
9. Motocrossed (2001)
The movie Motocrossed now holds the 9th place due to its plot. An original Disney Channel Movie, Motocrossed is loosely based on William Shakespeare's Twelfth Night. It's the story of Andrea Carson (Alana Austin) who loves motocross but isn't allowed to participate in it because her father thinks motocross is not for girls.
When Andrea's brother becomes injured she gets a once in a lifetime chance to participate in motocross by pretending to be a boy in her brother's place. Motocrossed is a television movie. Steve Boyum directed this movie.
8. Double Teamed (2002)
Disney Channel's original movie, Double Teamed, initially released on VHS. However, you can't find any print now. None the less, it has made it to the number 8 position of 10 films about female athletes.
The film revolves around the lives of two baseball players, the twin sisters - Heather Burge (played by Poppi Monroe) and Heidi Burge (played by Annie McElwain). According to IMDB reviews, it's a little gem largely overlooked for being a television's release with no big name attached. Duwayne Dunham directed this movie.
7. Bring It On (2000)
Peyton Reed directed the American comedy film Bring It On. It is the story of Torrance Shipman (Kirsten Dunst) who is called upon to captain her high school's cheerleading team to winning the sixth national title. But she soon discovers that all her best routine has been stolen by the previous caption and she needs to come up with something original if she means to hold the champion's cup.
Despite having the typical conventional and formulaic plot the film was highly acclaimed and become something of a cult classic. It has got four sequels - Bring It On Again(2004), Bring It On: All or Nothing (2006), Bring It On: In It to Win It (2007), and Bring It On: Fight to the Finish (2009).
6. A League Of Their Own (1992)
Grabbing the number 6 position of the 10 films about female athletes is A League Of Their Own. Directed by Penny Marshall, A League Of Their Own is a comedy-drama film. The film follows a fictional account of the All American Girls Professional Baseball League (AAGPBL).
It stars Tom Hanks, Madonna, Geena Davis, and Lori Perry. In America, it became popular as a historically and culturally significant film. Universally lauded, A League Of Their Own has earned a preservation spot at the US National Film Registry by the Library of Congress in the year 2012.
5. Love & Basketball (2000)
This romantic drama marks the directorial debut of director Gina Prince-Bythewood. Starring Monica Wright and Quincy McCall, the film revolves around a woman and a man who are next-door neighbors and also happen to be pursuing a basketball career. As you may have already guessed they fall in love with each other.
But despite the stereotypical plotline and sports clichés, the film received favorable reviews. In IMDB one review calls it an 'intelligent romantic comedy with a feminist touch.' Love & Basketball stood ninth among all-time profitable basketball film.
4. She's The Man (2006)
In the number 4 position of the 10 films about female athletes is She's The Man. Directed by Andy Fickman, She's The Man is an American romantic comedy. Inspired by William Shakespeare's play Twelfth Night, the story revolves around a teenager named Viola Hastings (Amanda Bynes) who enters her brother's school in his place pretending to be a guy in order to join the boys' soccer team.
The critics weren't impressed but the film, rejecting it on grounds of being a typical chick-flick with an unconvincing plot and predictable jokes. But they did laud Amanda Bynes for her performance. One of the most popular films about female athletes, She's The Man was commercially very successful.
3. Million Dollar Baby (2004)
This American sports drama saw Clint Eastwood donning a number of hats – that of the director, co-produced, and the composer. Million Dollar Baby narrates the story of a very determined and hardworking woman (Hilary Swank) who trains to become a professional boxer under an underappreciated boxing trainer. Soon things take a horrible turn that haunts him for the rest of his life. The film opened to wide critical and commercial acclaim.
Later the Million Dollar Baby won four Academy Awards – for Best Picture, Best Director, Best Actress, and Best Supporting Actor. There were few controversies surrounding the film but talking about it is not possible without giving out spoilers, so you might want to check the film out first and then head to the film's Wikipedia page.
2. Bend It Like Beckham (2002)
Directed by Gurinder Chadha, it's a romantic sports-themed comedy-drama. It holds the number 2 position of the 10 films about female athletes. Made in the United Kingdom, the film is about an 18-year-old British-Indian girl (Parminder Nagra) who wants to become a footballer like David Beckham against the wishes of her restrictive parents.
Both critics and audiences gave positive reviews to Bend It Like Beckham upon its release. In 2010, Bend It Like Beckham became the first western film telecasted in North Korea. And in 2015, a team staged this film as a musical version of the movie. Gurinder Chadha also directed this stage performance.
1. Whip It (2009)
Drew Barrymore directed and co-produced 'Whip It', a comedy-drama sports film. Based on a young-adult novel Derby Girl, Whip It is Barrymore's directorial debut. It revolves around a misfit small-town teen (Ellen Page) who in order to escape her mother's beauty pageant obsession joins a roller derby team.
Whip It premiered at the 2009 Toronto International Film Festival. The Toronto Roller Derby skaters played an exhibition bout in order to promote the film. Critics gave it positive reviews, although it became a financial disaster. For her directorial debut, Barrymore earned her nomination at the Stockholm Film Festival.
Do you know some of the other motivating Films About Female Athletes? If yes, then do mention them in the comments section below.