Darvin Ham Biography, Net Worth, Personal Life, and Other Interesting Facts
April 8, 2021 By Admin
---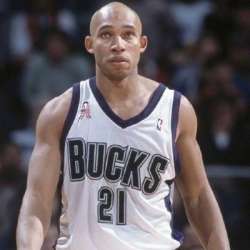 | | |
| --- | --- |
| Real Name | Darvin Ham |
| Nick Name | Dunkin Darvin/Ham Slamwich |
| Profession | Former NBA Player/Coach |
| Nationality | United States Of America |
| Height | 6 Feet 7 Inches (2.01 Meters) |
| Weight | 240lbs (109 Kgs) |
| Birth Date | 23-07-1973 |
| Age | 48 |
| Gender | Male |
| Birth Place | Saginaw, Michigan |
| Zodiac Sign | Leo |
| Religion | Christian |
| Address | Saginaw, Michigan, United States of America |
Former National Basketball League player Darvin Ham is currently the coaching assistant for the NBA's Milwaukee Bucks. Ham is the son of the first female mayor of Saginaw, Wilmer Jones-Ham, who served from 2001 to 2005.
The Michigan native men attended Texas Tech University as a basketball player. In 1996, he joined the National Basketball Association and played eight seasons. Additionally, Darvin has played for the NBA Development League and the Filipino Basketball Association for three years.
Darvin Ham Biography, Net Worth, And Other Amazing Facts
He won an NBA championship playing for a Detroit Pistons team that included Chauncey Billups in 2004. His name is on the list of the Most Successful and Famous Basketball Players.
In 1993, Ham attended Texas Tech University after graduating from Saginaw High School. In the 1996 NCAA Tournament, he received national attention after smashing the backboard with a slam dunk against UNC.
Darvin Ham NCAA Career
The dunk moved the Red Raiders into the Sweet Sixteen for the first time ever. Sports Illustrated magazine featured the dunk on its cover. Ham won the slam dunk contest in 1996 that his teammate Lance Hughes won in 1995.
In his college basketball career, he averaged 5.1 rebounds, 1.5 turnovers in 22.9 min, 8.1 points, and 1.0 assists, on top of 0.498 FT shooting and 0.597 Field Goal ratio.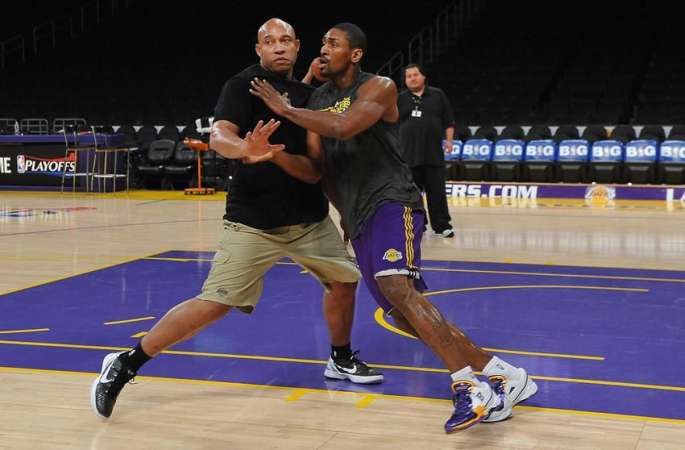 Darvin Ham Shatters The Backboard
Darvin Ham was the person who broke the backboard against North Carolina in the NCAA tournament on March 17, 1996. Texas Tech's powerful forward noticed he had a clear path to the basket when his teammate Jason Sasser threw an off-target hook to him while he stood beyond the free-throw line.
Ham seized the opportunity, taking two steps toward the goal and then launching. He was then showered with broken glass the next time he touched the ground, which cemented the legacy that belonged to him.
Darvin Ham NBA Career
On October 1, 1996, Denver Nuggets signed Ham as a free agent. Denver traded him to the Indiana Pacers in exchange for Jerome Allen in February 1997. Afterward, Ham was a free agent with many oldest NBA teams such as the Washington Wizards (1997), Milwaukee Bucks (1999), Atlanta Hawks (2002), and Detroit Pistons (2003).
In his Milwaukee Bucks days, he earned the nickname "Ham Slamwich" and "Dunkin Darvin" as a fan favorite, which continued throughout his career. He won the NBA championship in 2004 as a member of the Detroit Pistons team captained by Chauncey Billups.
In Ham's 8-year NBA career, he played 417 games. He averaged 2.3 rebounds, 1.8 fouls in 12.4 minutes, and 2.7 points, on top of 0.494 FT shooting and 0.598 Field Goal ratio.
Ham participated in Basketball Without Borders in Johannesburg, South Africa, in 2005.
Darvin Ham FBA Career
TNT Phone Pals, a team of the Philippine Basketball Association, signed Ham in January of 2006. During the 2006 Fuesta Conference Playoffs, he averaged 16 points. Air21 Express eventually defeated the TNT Phone Pals, 2–3.
He joined Fox Sports Southwest in 2006 as a studio analyst and provided his expert opinion about Dallas Mavericks' playoff run. From July 10–14, 2006, he played a summer league game for the Orlando Magic in the Pepsi Pro Summer League. Ham later played for the New Jersey Nets in the 2006 preseason.
Darvin Ham NBA D-League Career
On October 24, 2007, Ham was waived from the Mavericks after spending a brief preseason stint with the team. In 2007, he was drafted by the Albuquerque Thunderbirds as the third pick overall in the NBA Development League draft. Ham was traded to the Austin Toros on April 4, 2008.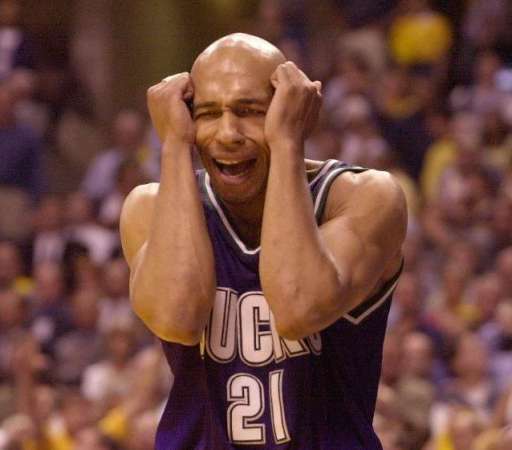 Darvin Ham Coaching Career
On October 8, 2008, Ham was invited to join the Thunderbirds coaching staff. Later they hired him to be their head coach. The U.S. Department of State sent Ham to Venezuela in June 2011 as a SportsUnited Sports Envoy.
As part of this role, he assisted Kayte Christensen in conducting basketball clinics and worked with Venezuelan sports officials to train 300 youth from underserved areas. Therefore, Ham helped SportsUnited achieve its mission of global inclusion and understanding through sport.
Following the successes of the first workshop, he conducted a second one for more than 200 youngsters in Myanmar. It was the first exchange of sports sponsored by the State Department with Myanmar.
After becoming a Los Angeles Lakers assistant coach in October 2011, he worked with several great NBA players like Dwight Howard, Kobe Bryant, and Pau Gasol as a player development coach.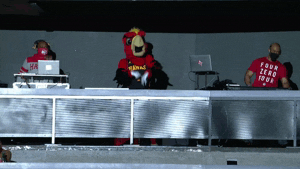 Darvin Ham Recent Career
2013 was his first year on the coaching staff of the Atlanta Hawks. The Atlanta Hawks won a divisional title and earned the number one seed in the Eastern Conference Playoffs under Ham and the coaching staff.
He helped the Hawks make the playoffs in two consecutive seasons, including taking them to the Eastern Conference finals in 2015. Additionally, The Atlanta Hawks made the playoffs, and he led their starting five to the 2015 NBA All-Stars.
In 2018, he accompanied Mike Budenholzer on a new venture with the Milwaukee Bucks, which is where Budenholzer won the NBA Coach of the Year (2019-20) award. The team had its best record since 1972, thanks to Ham.
Darvin Ham Family
The wife of Darvin Ham is Deneitra Ham. In the Ham family, Darvin Ham Jr. is the only son. Besides playing at Northwood University, he is also an assistant coach at Saginaw Valley State University.
Urban Youth Development Program
Deneitra and Darvin Ham have been running Youth Enrichment Programs since 2003, named Urban Youth Development. UYD emphasizes the importance of equipping youth with the tools to achieve their goals and help the children achieve those goals.
The program emphasizes young people's physical, intellectual, emotional, and social development free of cost. Moreover, this organization aims to establish challenging projects and programs which involve youth in real-world activities.
Darvin Ham Tattoo
Despite his fame, Darvin Ham does not yet have any tattoos. It's probably fair to say he is the best player in the NBA with zero tattoos. For him, it is more important to perform great than to wear tattoos.
Darvin Ham Car
As a successful NBA star and coach, he has earned the right to own a luxurious car. However, he never showed off publicly.
Darvin Ham Net Worth
The principal source of wealth for Darvin Ham was his career as a basketball player. Moreover, he is also charging reasonable fees for coaching. Based on our precise estimate, his net worth is between $1.5 Million to $5.5 Million.
Q. Who is Darvin Ham?
The former National Basketball League player Darvin Ham now helps the Milwaukee Bucks of the NBA as an assistant coach. Wilmer Jones-Ham, who served as Saginaw's first female mayor from 2001 to 2005, is Darvin Jones Ham's mother. Originally from Michigan, he went on to play basketball at Texas Tech University. In 1996, he joined the NBA and played for eight seasons. Additionally, Darvin has played for the NBA-D League and the FBA for three years.

Q. How rich is Darvin Ham?
First of all, Darvin Ham accumulated most of his wealth due to his basketball career. Secondly, he charges reasonable fees for his coaching services. In conclusion, we have authenticated his net worth to be in the range of $1.5M to $5.5M.
Q. When is Darvin Ham's birthday?
Darvin Ham is 47 years old, and he was born on July 23, 1973.
Q. When and how did Darvin Ham become famous?
In the NCAA tournament on March 17, 1996, Darvin Ham broke the backboard against North Carolina. Despite standing beyond the free-throw line, Texas Tech's powerful forward saw that he had an open shot when teammate Jason Sasser threw him an off-target hook shot. Ham grabbed the chance, taking two steps toward his goal and then launching. Once he touched the ground the next time, he was showered with broken glass, cementing his legacy in the community. His shattering of a backboard makes him famous.

Q. How tall is Darvin Ham?
Darvin stands 6 ft. 7 In. Tall, and he weighs 109 Kilograms (240 lb.).
Q. Who is Darvin Ham's girlfriend?
As of now, Ham is not dating a woman because he is married to Deneitra Ham. They have a son. In addition to playing basketball at Northwood University, Darvin Ham Junior has served as an assistant coach at Saginaw Valley State University.