Covid-19 Posing Tough Moments in NBA
January 26, 2021 By khansa
---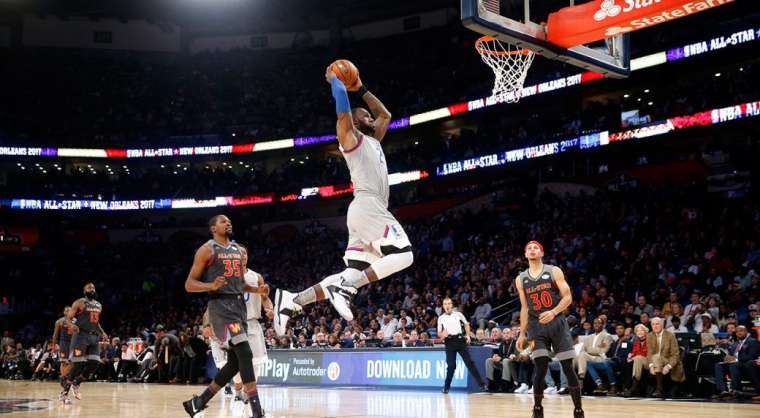 The NBA, like most other sports in the world, is going through very tough moments in living with Covid-19 and its effects. Aside from the normal issues in the game, coronavirus has added to the teams' worries and squads are getting thinner and thinner. Contact tracing, injuries, and dealing with infected or exposed players are a part of the game today. There have been suggestions to put the season on hold due to the virus but there seems very little sign this will happen.
Squads are required to raise just eight players for a game, in one of the most important decisions made on this extraordinary season. There have been postponements already, whenever teams have failed to raise the required minimum number of players. Players have also been left out of team rosters and this is a trend that doesn't seem to ease soon.
At least 22 games in the current season have already been postponed and on Monday night, two hours to the game, the NBA announced the postponement of San Antonio Spurs v New Orleans Pelicans. Neither team had the needed eight players and contact tracing for the same is underway. Sportytrader has tips for these games though the uncertainty makes it even tougher to keep the NBA 2021 predictions.
"Because of ongoing contact tracing within both the Spurs and Pelicans, neither team has the league-required eight available players to proceed with the scheduled game," the league reported.
This is the first time in the current season that the Spurs have had their game postponed, and it comes on the back of a 121-101 win over Washington Wizards on Monday, which was the Wizards' first game since January 11th, all because Covid-19 related issues.
For Pelicans, it is the second time their game is postponed this season. Two weeks ago, a shortage of players in the Dallas Mavericks fold forced the Pelicans v Mavericks game to be put on hold.
Meanwhile, a combination of injury and the NBA safety and health protocols will rule Kawhi Leonard, Paul George and starting point guard Patrick Beverley out of the La Clippers game against the Atlanta Hawks which is scheduled for Tuesday.
The three played in their game against Oklahoma City Thunder early on Monday as LA Clippers went on to win 108-100. While Kawhi Leonard and Paul George are expected to rejoin the team soon, depending on their Covid-19 statuses, for Patrick Beverley it is going to be a longer time out after suffering a knee injury in the Monday win.
Here's a list of the postponed games so far:
Jan. 27: Bulls vs. Grizzlies
Jan. 25: Spurs vs. Pelicans
Jan. 25: Kings vs. Grizzlies
Jan. 24: Kings vs. Grizzlies
Jan. 22: Grizzlies vs. Blazers
Jan. 20: Wizards vs. Bucks
Jan. 20: Grizzlies vs. Blazers
Jan. 20: Wizards vs. Hornets
Jan. 18: Cavaliers vs. Wizards
Jan. 17: 76ers vs. Thunder
Jan. 17: Cavaliers vs. Wizards
Jan. 16: Pacers vs. Suns
Jan. 15: Grizzlies vs. Timberwolves
Jan. 15: Wizards vs. Pistons
Jan. 15: Warriors vs. Suns
Jan. 13: Hawks vs. Suns
Jan. 13: Jazz vs. Wizards
Jan. 13: Magic vs. Celtics
Jan. 12: Celtics vs. Bulls
Jan. 11: Pelicans-Mavericks
Jan. 10: Heat vs. Celtics
Dec. 23: Thunder vs. Rockets