Former NBA All-Star Gilbert Arenas Give Rare Complements To LeBron James
August 9, 2022 By Admin
---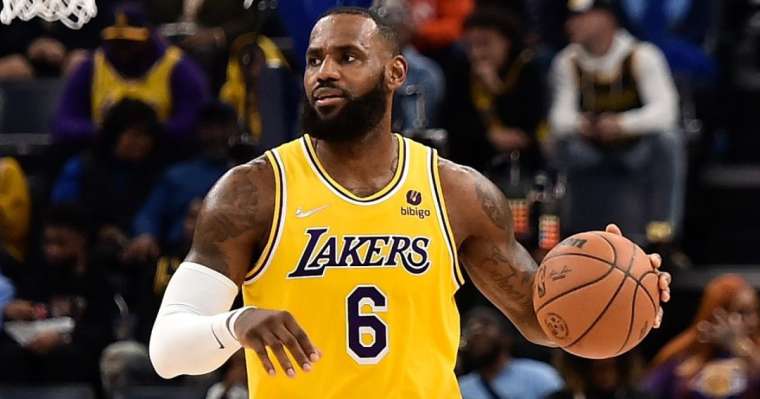 The legendary forward of the LA Lakers, LeBron James, has been known for his basketball prowess and unsung legacy for almost two decades. And even while entering the 20th season of his professional basketball career, he is showing no signs of slowing down. And not just that, he is still receiving praises from legendary former NBA stars, such as Gilbert Arenas.
In an interview with LA Lakers assistant coach Phil Handy in the No Chill Podcast, the former Wizards guard expressed his emotions towards LeBron. He openly stated that fans need to tame down their negative emotions for this legend. However, LeBron is in top form now, and most of the parlays on basketball now witnessed the highest wager on him.
Gilbert Arenas Give Rare Complements To LeBron James
While talking about LeBron, Gilbert said, "LeBron is probably the only player, the only superstar that never had that year. He never had that year where he says, 'Forget everybody, I'm trying to get my stats.' Because I said if he ever did that, who's stopping him? Maybe that man would average 40 something."
The former All-Star then further added, "When LeBron stepped in, it was all about trying to win championships. So, he's never actually had a selfish year where he says, 'I don't need anybody. I want to show the world what I can do.'" And by saying that, Gilberts also gave a shoutout to the sheer commitment of LeBron towards the current basketball scene.
LeBron is also in the news for the last couple of days as Russell Westbrook recently refused to set the screens for him. While talking about this matter, Zach Lowe of The Lowe Post Podcast stated, "You can tell they had a team meeting about Russ screening for LeBron before the second game of the season against the Memphis Grizzlies. I screened 8 times for Lebron in that game, and it worked pretty well."
He also gave a brief description of the post-game scenario while saying, "After that game, here are the number of ball screens Russ set in the 6 subsequent games; this is from Second Spectrum 1, 1, 1, 1, 1, and 1. He did not set more than 2 in a basketball game in which the professional Los Angeles Lakers were involved until March. He didn't set more than 4 in any other game in the entire season."