Top 10 Hollywood Celebrities You Didnít Know Were Athletes
July 30, 2021 By Sourav
---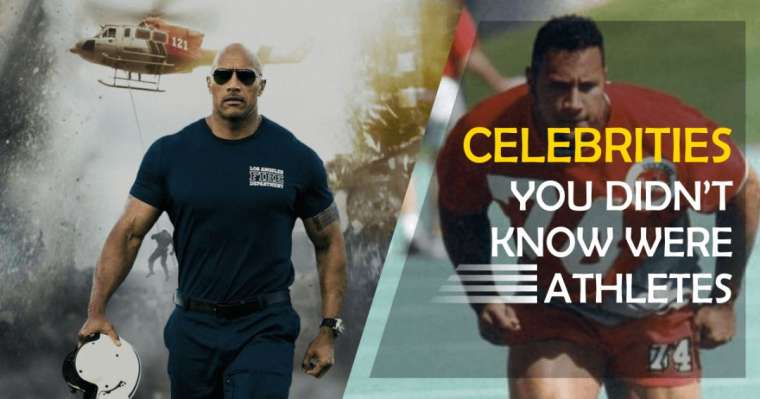 It is always amazing to look at the screen while our heroes fight with villains or flirt with their heroines or even when they rush their cars through busy streets chasing the culprit. Having a blood rush in the spine while they show their athletic talents and sporty fitness on screen is always amazing, like watching Jacky Chan attempting a daring stunt himself.
And we always appreciate the acting skills of Michael Jordon with Bugs Bunny, Dwayne Johnson aka The Rock after they started their acting career along with the sports career they were already famous for. Here we are with the list of Celebrities You Didn't Know Were Athletes.
Celebrities You Didn't Know Were Athletes
But, they are mostly known for their athletic career. We can't forget the WWE superstar Hulk Hogan from the "Hogan Knows Best" after he took a pause in his wrestling career and was cast into this reality show. Some athletes came to this show business and made a successful career along with their sports career. And some, after they failed or were not able to make their mark in sports, came to the silver screen and made themselves famous superstars. So, here is the list of 10 Celebrities You Didn't Know Were Athletes.
Phil Robertson
Phil Robertson is a popular television reality star from the series Duck Dynasty. But while he was in high school, he had an opportunity to attend Louisiana Tech in Ruston as a quarterback on a football scholarship in the late 1960s.
He played the first-string quarterback for the Bulldogs, ahead of Pro Football Hall of Famer Terry Bradshaw. He was considered a top prospect for the NFL, but he decided he would rather devote his time to his true passion, hunting.
Robertson also found the multi-million dollar company Duck Commander in 1972. He went from building duck calls in his backyard to becoming one of the most beloved characters on A&E's Duck Dynasty.
When he first arrived at Louisiana Tech in 1966, Bradshaw caused a media frenzy on account of his reputation of being a football sensation from nearby Shreveport.
Jason Lee
Jason Michael Lee is an American actor and comedian famously known for his roles as Dave Seville in the Alvin and the Chipmunks films. He was also the voice-over of Buddy "IncrediBoy" Pine in the film "The Incredibles".
But, before he started showing the world his acting skill, he marked his name as a professional skateboarder. Lee's reputation was especially prominent in the late-1980s and early-1990s.
He co-founded Stereo Skateboards with Chris "Dune" Pastras in 1992. The pair revived the company in 2003 after it remained defunct for several years.
His company was primarily concerned with the manufacture of skateboard decks and also with sponsoring team riders.
Matthew Fox
American Television actor Matthew Fox is known for his roles as Jack Shepherd on the supernatural drama television series Lost and Charlie Salinger on Party of Five.
He moved to Wyoming with his parents and siblings during his early childhood days. Fox later graduated from high school in Wyoming and attended Deerfield Academy for a post-graduation degree.
Following Deerfield, Fox then attended Columbia University, where he majored in Economics. He played as a wide receiver for Columbia University.
But sadly, his team lost 44 consecutive games during his time at the squad. He later became a brother of the Phi Gamma Delta fraternity. Fox also interviewed for a job to sell stocks at Prudential-Bache.
Mark Harmon
Mark Harmon, famous for his performance as Special Agent Leroy Jethro Gibbs in NCIS, is an American television actor. He is also the son of former Heisman Trophy-winning quarterback, Tom Harmon.
In fact, Mark's father, Tom, was the first overall selection by the Chicago Bears in the 1941 draft. Declining the Bears' offer, Tom decided to play for the New York Americans in the American Football League.
Mark Harmon followed his father's football footsteps in college where he played the same position for UCLA for about two long years.
In 1973, Harmon received the National Football Foundation's Award for All-Around Excellence. And before becoming a successful television actor, he graduated and pursued a career in law, too.
Ed O'Neill
American actor, Ed O'Neill, is best known for his role as the main character named Al Bundy on the Fox TV Network sitcom 'Married…with Children'.
He has also earned two Golden Globe nominations for that sitcom. His fans also remember him for his role as patriarch, Jay Pritchett, in the award-winning sitcom, Modern Family.
But, before he started his acting career, this star attended Ursuline High School and earned a football scholarship at Ohio University. Later, he has earned the invitation to the Pittsburgh Steelers training camp in 1969, but he didn't make the cut.
O'Neill went back to college at Youngstown State where he was a defensive lineman. He later played burned-out high school football star, Al Bundy, in "Married … with Children." O'Neill was also a social studies teacher at Ursuline High School before becoming an actor.
Terry Crews
Terry Alan Crew is an American actor from the native land of Michigan who mostly became famous for his role in Everybody Hates Chris and also for some best commercials like Old Spice.
He earned his high school diploma from Flint Southwestern High School and later he received an art scholarship at the prestigious Interlochen Center for the Arts in Michigan sponsored by Chrysler.
He has then earned an Art Excellence scholarship followed by a full-ride athletic scholarship as a footballer at Western Michigan University.
Terry played a major role in his team WMU Broncos' Mid-American Conference Championship victory in 1988. He was a major contributor to his team at the MAC championship in 1988. He had then signed with the NFL's Los Angeles Rams in 1991.
Vinnie Jones
Vinnie Jones was born on 5th January 1965 in Watford, England is an English actor who has starred in movies such as Lock Stock and Two Smoking Barrels and Gone in 60 Seconds.
And he is most famous for his role as Juggernaut in X-Men United. However, before he started appearing on-screen with Nicholas Cage and Gene Hackman, Jones was a successful soccer player.
Jones played for Chelsea, Leeds United, and Sheffield United as the teams' Intimidator. Vinnie Jones once received a red card during a match in the first three seconds after kickoff. He had received that quickest red card ever after squeezing an opposing player's private part.
Later, he said that he did that pain-inflicting move in an attempt to strike fear in his opponent's hearts. He has earned his first fame when a photographer during a match snapped him marking Newcastle United's, Paul Gascoigne.
Dean Cain
This American actor is popular among us for his role as Superman in the widely watched American television series, Lois & Clark: The New Adventures of Superman.
But before his Superman activity, he started playing baseball as a child. He also played baseball on the same team with Chad and Rob Lowe and Charlie Sheen.
Cain graduated from high school in 1984. He then got athletic scholarship offers from 17 universities, but he decided to attend Princeton University. After graduating with a BA degree in History from Princeton in 1988, Cain joined the Buffalo Bills as a free agent.
A major knee injury during his first training camp with the team then cut short his professional sporting career. Cain later also became the host of Ripley's Believe It or Not.
George Clooney
The salt and pepper guy has recently made a huge box office success for the film, "Gravity". Besides his acting skills, he is also a film director, producer, and screenwriter.
He has received three Golden Globe Awards and two Academy Awards for his work as an actor. He also received 'The Sexiest Man Alive' award. Before his acting career, he tried to become a baseball player.
Clooney was a pitcher at Augusta High School in Kentucky. He then tried out for the Cincinnati Reds in 1977. The club never offered him a contract and later released him from the camp after the first cut downs.
He then failed to graduate from college. While preparing hard for baseball, after a few supporting roles, he broke through an achieved stardom as Dr. Doug Ross on ER, which was the Emmy Award winner.
Jason Statham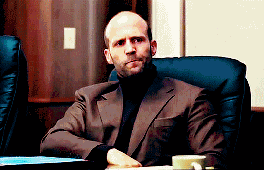 The bald badass guy from "Transporter" is an English actor, producer, and martial artist. Before Statham was blowing up cars on the big screen, he was a diver for England's national team.
He participated in a few Olympic trials and even competed in the 1990 Commonwealth Games. He then also finished 12th in the World Championships in 1992.
Statham's life in the media started after an agency spotted him during his training at London's Crystal Palace National Sports Centre. That sports promoter specialized in sports modeling.
Afterward, he became a model for the clothing brand French Connection. But, following his father's footsteps, he worked as a black market salesman before he got the audition for his debut role as Bacon in 'Lock, Stock, and Two Smoking Barrels'. He is indeed one of the best celebrities you didn't know were athletes.
Celebrities You Didn't Know Were Athletes | Infographics
Final Words
We have already enjoyed the acting skills of many sportspersons who turned actors, like Bubba Smith, and also wish that many other sportspersons will come to this show business at a later time. Many celebrities have had a successful past in sports or had just tried their luck. These celebrities are stars who shine even today, and we also want them to be on big screens so that we can see our favorite sports stars doing cinematic moves.
Whatever they did in the past is history and what they enjoy now is stardom. So, believe in your luck and pray, because at some point or the others you may also have a chance to meet your favorite sports stars on the silver screen.
We hope so the list of 10 Celebrities You Didn't Know Were Athletes was more than interesting. Feel free to share your thoughts in the comments below.