10 Best Sports Accessory Companies In 2021
October 18, 2021 By Sourav
---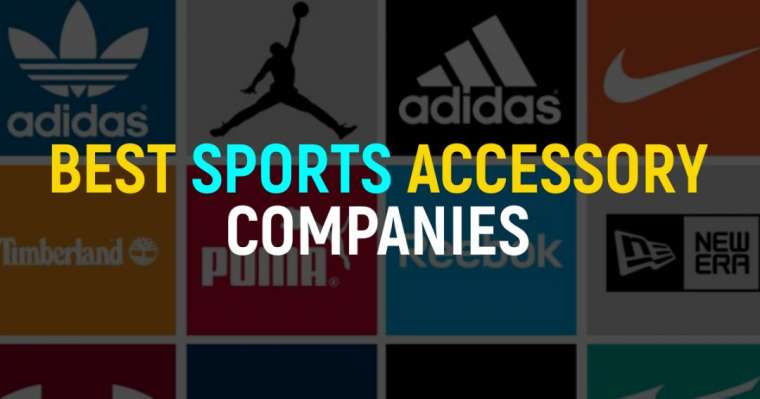 When you think about buying sports apparel, equipment, and accessories, a lot of brand names strike the heart and mind such as Adidas, Nike, Fila, Reebok, Puma, and many others. The 10 Best Sports Accessory Companies in 2021 are listed below.
Best Sports Accessory Companies In 2021
The roaring crowds, colorful fans, the adrenaline rush, the hurt of defeat, and the celebrations of joy! All these pictures paint the wonderful, exciting, and glamorous world of sport. But one of the most important aspects of sports in the modern era is the presence of top global sportswear and equipment brands.
10. Umbro
Umbro is a British sportswear and football equipment supplier around the world. Umbro's different clothing and sports equipment are sold in over 90 countries worldwide.
In the early days, the company manufactured only sports clothing including shorts, jerseys, and socks but in 1985 Umbro introduce its first football boot into the Brazilian market. Umbro has its dominant presence in over 90 countries worldwide.
It has been widely associated with the English football team and some of the top-flight football clubs. Umbro combines its heritage in sports tailoring with modern football culture to create iconic sports clothing including football kits.
9. K Swiss
K-Swiss is an American sportswear manufacturing company was founded in 1966 by the two Swiss brothers Art and Ernie Brunner. It is best known for sports shoes and the main products are tennis shoes, running shoes, athletic shoes, and baseball shoes.
American Footwear News magazine previously selected K-Swiss as the best accessory company. K·Swiss has symbolized advanced quality and high performance.
K Swiss's premium sports heritage has expanded from tennis footwear to running, training, free-running, and much more. It now definitely deserves its place among the 10 best sports accessory companies in 2021.
8. Asics
Asics is a top Japanese brand and it produces footwear and sports equipment for all major sports including football, netball, tennis, badminton, squash, cricket, golf, and many other sports disciplines.
It has already made its name for manufacturing great running shoes. And, they ranked among the top performance footwear in the market.
Asics has been a top-performing sports apparel brand in the world and has its product folio for sports like football, tennis, badminton, running, and almost all other sports. In its 2006 fiscal year, Asics generated 171 billion yen in net sales and 13 billion yen in net income.
7. Converse
The Converse is an American brand that has a huge presence in the American sports apparel industry and is also associated with the NBA.
The main product line is sports shoes that are made for different sports including tennis, basketball, and football. Converse has been also making reliable lifestyle fashion and athletic sports apparel since the early 20th century.
This sports apparel brand is a subsidiary of the segment giant Nike brand. Converse, being an American brand, has a huge presence in the American sports apparel industry is closely associated with the NBA. Besides, it now holds its place among the best sports accessories companies in 2021.
6. New Balance
New Balance has grown to be one of the largest makers of sports footwear and apparel in the world. William J. Riley founded this company like New Balance Arch Support Company in 1906.
New Balance products are differentiating from different brands with technical features like heel counters besides a greater selection of sizes.
New Balance has grown to become a leading global athletic products company. It specializes in Running & Outdoor, Training, Tennis, Baseball, Yoga, and much more. Nowadays it is the apparel partner for the Melbourne Football Club in the Australian Football League.
5. Fila
Fila became one of the largest sportswear manufacturing companies across the world since its inauguration in Italy in 1911. Now, it is operated from South Korea and makes clothing for such sports as tennis, cross-training, basketball, golf, swimming, and others. This company also became one of the most famous fashion sports shoe brands in Italy.
Fila which started using circular knit technology to produce the polo shirt built a reputation for itself as a fashionable and quality iconic sportswear. This brand now holds its place among the best sports accessories companies in 2021.
From football to basketball to golf to mountaineering, this Italian brand has made its presence felt worldwide. Fila has become synonymous with performance and sophistication. Worn not only by internationally recognized athletes but the fashion conscious, Fila uses premium fabrics designed to radiate the sophistication of Italian craftsmanship, while allowing maximum flexibility and performance.
4. Puma
The origins of Puma, one of the leading athletic footwear, apparel, and accessories companies in the world, began in 1924 when Rudolph Dassler, Puma's original founder, started a manufacturing company with his brother Adolf.
The Dassler's business continued to grow in the 30s and reached epic proportions when Jessie Owens won four gold medals in the 1936 Olympics while wearing their shoes. The company, established in 1948, distributes its products in over 120 countries.
Puma is also a German multinational company and very famous for its branding under common sportsmen with great athletic shoe products, and other sportswear. Besides, Puma is famous for its football shoes and has sponsored famous football stars including Pele, Eusebio, Johan Cruijff, Enzo, and many others.
3. Reebok
One of the top global brands in the world of sport, Reebok positions itself as a brand that celebrates sports and life. Highly innovative besides its branding and marketing campaigns, it is one of the top global brands which command a high brand recall.
Besides, Reebok has sponsored many famous athletes of various sports in the world. It makes sports shoes and equipment for every sport like Baseball, Basketball, Boxing, Cricket, Football, Formula One, and many others.
2. Adidas
Adi Dassler registered the "Gebrüder Dassler Schuhfabrik" in 1924. He then embarked on his mission to provide athletes with the best possible equipment. Gold medals in Amsterdam (1928, Lina Radke) and Berlin (1936, Jesse Owens) were the first rewards and milestones for German sports brand manufacturers. Since then, they began an amazing partnership with the football authority. They started providing the official match ball to every FIFA World Cup from that time.
Adidas is easily one of the most recognized, available, and popular brands worldwide. The "three stripes" of Adidas now became a strong part of its brand. This brand now secured its presence in every possible sport.
Besides, it also made its presence in almost every corner of the globe. The Adidas brand offers apparel and footwear for every sport, every fashion, every style. It has apparel for you whether you are an athlete or fashionista. It now holds its place among the best sports accessory companies in 2021.
1. Nike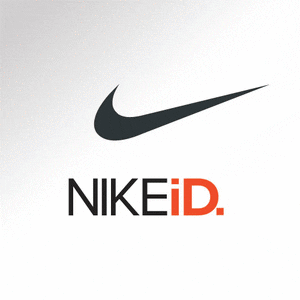 Nike, headquartered in Beaverton, Oregon, is the largest and most successful brand of shoes. Its famous "swoosh" tickmark and slogan "Just Do It", is probably the highest brand recall that any brand has around the world. An inspirational brand, which has been associated with the leading sports stars, teams/ clubs, and major sporting events.
In 2003, Nike makes a successful bid to buy bankrupt rival Converse Shoes for $305 million. And in 1971, Portland State University graphic design student Carolyn Davidson created the famous Swoosh design. And, he did that when asked by Knight.
Besides, he needed a logo to put on the side of his company's shoes. Nike now made its name as an undisputed king brand in the world of sportswear and accessories.
Best Sports Accessory Companies - Infographics