Top 10 Toughest Sports In The World
January 9, 2021 By Sourav
---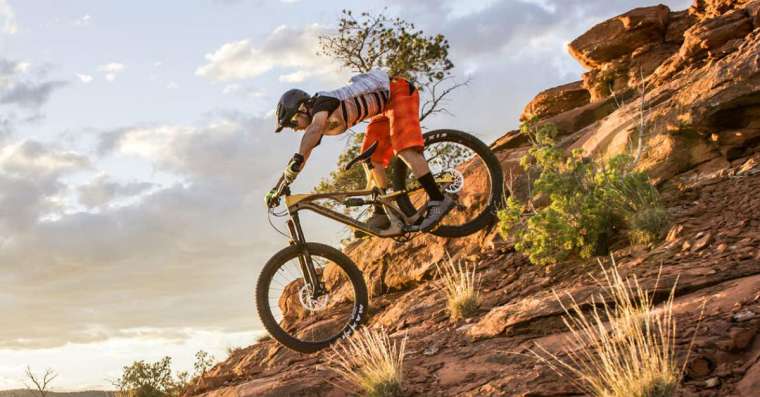 Sports are usually tough if they are not indoor games. Well, if we really want to use the word 'Tough', then indoor games like chess can be tough too! But that is a completely different kind of tough. The definition of the word changes based on where it is used. So here in this list, we will take you through the most difficult games and sports. Some of these are adventure sports, while on the other hand, some of them are played very often and are quite popular. Without further ado, let us check out the Top 10 Toughest Sports In The World.
Top 10 Toughest Sports In The World | 2021 Updates
All sports are tough on some level, to an extent. We say 'To an extent' because a game that might be difficult for some might be a piece of cake for the others. Some people swim effortlessly while others struggle underwater, some people have amazing strength, and some don't. Similarly … there are many such dangerous and extreme sports which may be difficult for some people and for others they might not be difficult at all.
This list is prepared on the basis of the popularity of the game or sport and its dangerous outcomes. For example, in rowing and swimming …people have an added fear of drowning. Swimming has better chances of drowning, and that's why is scaled to be more difficult than rowing. To know more, read this list.
10. Triathlon
At number 10 in this list of top 10 toughest sports in the world, we have Triathlon. This sport usually consists of 3 sports played back to back. Cycling, Swimming, and running are the three tasks that the contestants are needed to complete before a certain time. Triathlon has inspired many other sport types namely octathlon, which means that the sport is a compilation of 8 games put together.
Triathlon in itself is a very difficult sport as it tests all abilities of the athlete. It tests how good we are with mechanical transports (cycling), how well we are underwater (swimming), and then finally the stamina to finish a race (running). It is also found that triathlon training might also be a helpful lesson for survival.
9. Rowing
At number 9 in this list of top 10 toughest sports in the world, we have Rowing. Unlike boating or sailing, this one is not an easy one. This one on this list is actually a team sport which makes it more difficult. Rowing takes an amazing amount of body strength and the cooperation between the teammates decides who wins.
If the rows are not synchronized well, the boat will definitely slow down, causing the team to lose.it is also dangerous because a lot of drowning happens when we mix water and competition. It is always advised that rowing should only be pursued by athletes who know how to swim.
8. Polo
At number 8 in this list of the top 10 toughest sports in the world, we have Polo. It is a combination of two of the most difficult competitive sports ever. On the one hand, we have hockey which can be very dangerous if protective gear is not used. The damage caused by a hockey stick or ball can be very immense.
On the other hand, it is played on horseback, which means the athlete also has to control and track the horse along where he or she is going. All in all, it is a terrifying sport to pursue as a beginner. Only people with flawless horse riding skills may try this one. And, there are many great polo players who proved this.
7. Mountain Biking
At number 7 in this list of top 10 toughest sports in the world, we have Mountain Biking. Speaking of dangerous sports, cycling is not one of them …but mountain biking is. Even motorized vehicles fail to reach the high altitudes and even vehicles with high friction tires don't have the guts to climb down the steep hill. But mountain bikers do it effortlessly.
It is one of the most dangerous sports to pursue but we guess the thrill and the excitement of the adventure make it worthwhile. Even though many deaths occur in this game, people still improvise a lot and try again because adventure seekers never want to lose.
6. Boxing
At number 6 in this list of top 10 toughest sports in the world, we have Boxing. We don't really have to tell why this game is tough. It is about planting as well as taking a hardcore punch and then some more. It is a form of the ultimate battle between the two fighters.
Boxing is one of the most followed sports in the whole world. The blood and the violence mix up with the immense passion of the players and makes up for the show.
5. Water Polo
At number 5 in this list of the top 10 toughest sports in the world, we have Water Polo. It is very similar to volleyball and is played in the water. The viscosity of the water restrains the players to move faster. Also, the technical rules of the game are pretty difficult to follow on and play by.
This is one of the toughest games because most people can't stay in the water for too long. This game and its practice are one of the hardest things to do during winter. Unlike football, the practice for this game can't go on for days… but only for hours maybe.
4. Horseback Riding
At number 4 in this list of top 10 toughest sports in the world, we have Horseback Riding. Polo is tougher than this sport but this game also made our list. Learning how to ride a horse is one of the greatest skills to achieve.
Pursuing that as a competitive sport requires a great understanding of the horse as well as proper knowledge of the ground must be achieved. It is also very tough to tame a horse
3. Competitive Swimming
At number 3 in this list of top 10 toughest sports in the world, we have Competitive Swimming. We all know that Phelps is a champion swimmer and one of the most successful Olympic athletes of all time but not everyone can cope with water so easily. The risks of learning swimming are immense.
Also, butterfly, backstroke, etc. take a lot of upper as well as lower body strength. Even though it is an amazing sport, people hesitate because it is tough.
2. Gymnastics
At number 2 in this list of top 10 toughest sports in the world, we have Gymnastics. However, the best gymnasts are one of the most underpaid as well as unsung athletes ever. Most people don't consider gymnastics as sports. It is ridiculous because it really takes a lot of work to be that flexible and land that vault.
Gymnastics is very tough as well as dangerous because a lot of things can go wrong in it, if not done properly. Many deaths have occurred in this sports field as well.
1. Wrestling
At number 1 in this list of top 10 toughest sports in the world, we have wrestling. This is the ultimate fighting championship. WWE might be fake but wrestling is one of the toughest sports ever. The reason why people love this game so much is that it is gruesome and violent. Sounds terrible right? Well, that's the way it is.
We hope that you liked our selection of the top 10 toughest sports in the world. Don't forget to send us your comment in the feedback section below.